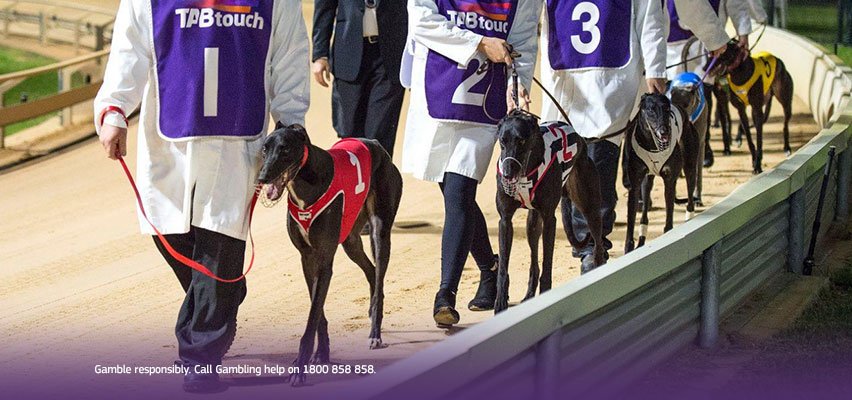 Every Thursday from 10am on TABradio
Great Greys is a weekly program dedicated to Australian greyhound racing where some of Australia's most well respected greyhound identities discuss feature racing in Victoria, New South Wales, Queensland, South Australia and Western Australia.
Host David Shortte is joined by Jason Lincoln, Neil Brown, Tim Newbold, John "Bunny" Brasch and Shaun Matheson with the team looking at the stars of Australian chasing and identifying future winners for the punters.
The tips to come out of the program for this week are as follows:
Jason Lincoln
Dapto Thursday : 10-5 Bokarm Nicky
Sandown Thursday : 7-2 Gwydion
Albion Park Thursday : 11-6 Winning Light
Richmond Friday : 7-3 Rampant Jimmy
Bulli Saturday : 4-6 Good Odds Harada / 6-2 Ebby Infrared / 7-2 Irinka Mason
Cannington Saturday : 2-2 Sir Monty
Neil Brown
Sandown Thursday : 2-2 Lucys Milo (BB)
Sandown Early Quaddie : Field – 2 – 13568 – 1248.
Sandown Quaddie (Main) : 168 – 57 – 12 – 1.
Tim Newbold
Dapto Thursday : 5-5 Loui Wonton e/w / 10-5 Bokarm Nicky
Richmond Friday : 2-5 Bounce Back / 7-8 Timeless Moment
Shaun Matheson
Angle Park Thursday : 5-3 Holy Reign e/w / 6-1 Predecessor (roughie) / 10-5 Spring Vinnie
Angle Park Friday : 10-7 Brazen Crow
Murray Bridge Sunday : 3-1 Aston Alessio / 4-8 Mepunga Lock
John Brasch
Albion Park Thursday : 6-1 Velocity Betina / 8-3 Emmaville Star
David Shortte
Mandurah Friday : 3-3 Amazing Fun / 8-6 Canya Bandido
Cannington Saturday : 4-1 Snazzy Whompo e/w / 8-1 Hurricane Tears