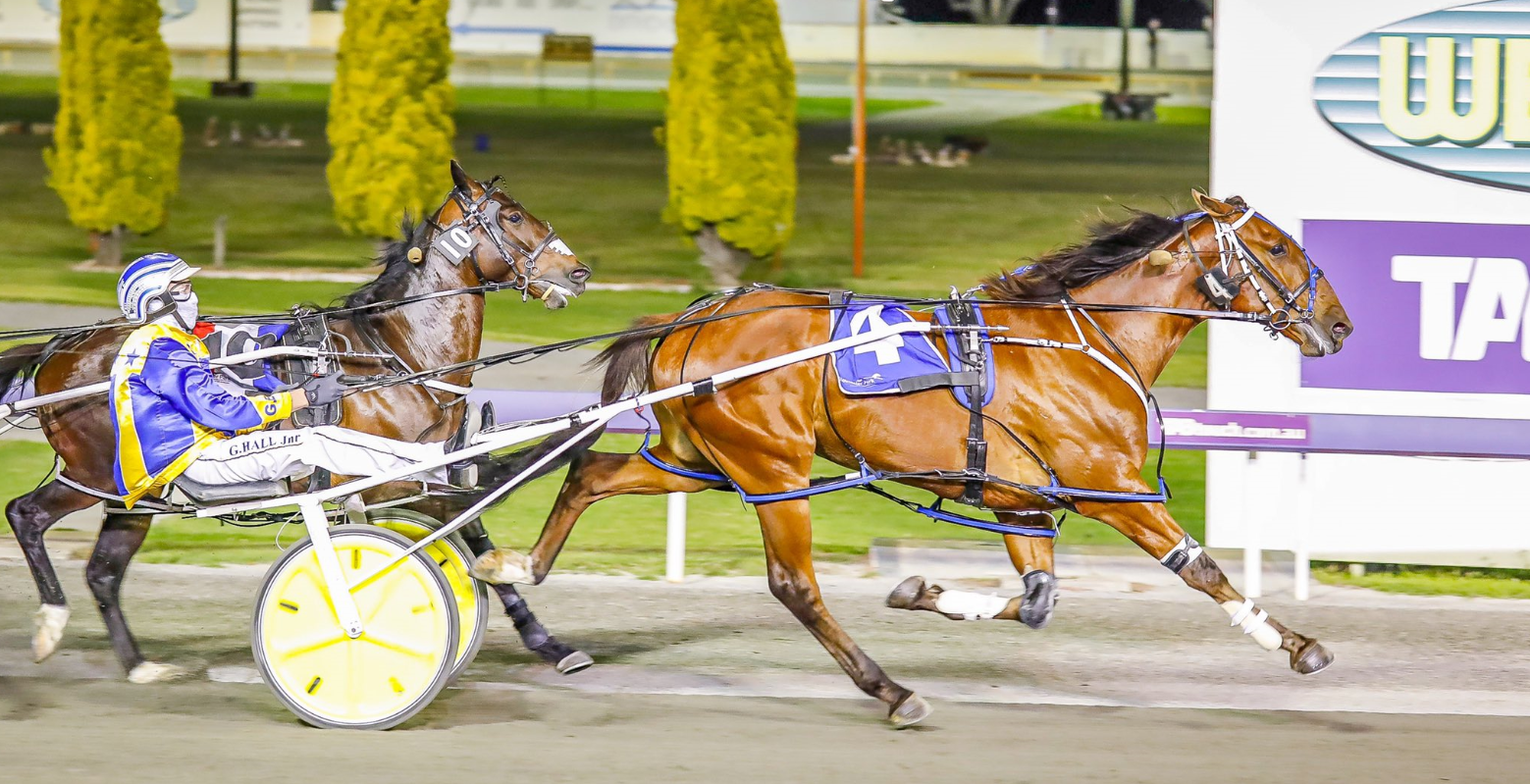 Photo: Hamilton Content Creators
A – ASTRA'S ASCENT
WA tennis star Astra Sharma achieved a significant milestone earlier this week, claiming her maiden WTA Tour singles title with a three-set win over world No.27 Ons Jabeur in Charleston. The victory was her first against a top-30 player and saw her vault 45 places in the rankings to sit at 120 in the world. Sharma, who pocketed nearly $40,000 for her triumph, is now in the frame to earn a wild-card for the French Open next month as she looks to climb back inside the top 100.
B – BUDDY DISAPPOINTING
Football supporters throughout the country groaned when it was revealed Lance Franklin would miss multiple weeks with bone bruising in a knee. We have been denied seeing a great deal of Buddy in recent seasons because of injury and it seemed the slimmed-down spearhead was not far away from turning it right on. Indeed, he still kicked five goals in the narrow loss to GWS last weekend, the same game where he sustained his latest injury. Football is far more enjoyable when the 34-year-old with the distinctive swagger is going about his business.
C – CARLTON'S CONUNDRUM
David Teague's ascension to the senior coaching position on a full-time basis appeared unlikely midway through 2019 when football director Chris Judd said the Blues didn't want anyone with "training wheels on". We now know Teague, an interim coach at the time, won the job. How long he remains in his role is another matter entirely. The decision yesterday by Carlton to appoint John Worsfold as a coaching consultant could prove to be a smart one. But it doesn't instill the faithful with a great deal of confidence in Teague's development.
D – DANGER SIGNS
Geelong coach Chris Scott was entitled to enter this season with pep in his step. Runners-up to Richmond in 2020, the retirements of Harry Taylor and Gary Ablett were offset by the recruitment of Jeremy Cameron, Shaun Higgins and Isaac Smith. Five rounds in, the Cats are 3-2. It's not dire. Yet Cameron, Higgins, Smith and Patrick Dangerfield haven't played in the same match as teammates yet and are unlikely to do so for at least the next two months because of Dangerfield's ankle injury. Geelong are going to need to remain in touch with the big boys in his absence and hopefully surge in the second half of the year to give themselves another look at a deep finals run.
E – EVEREST DOMINO NO.1
Fell this week when Chris Waller used his own slot, Chris Waller Racing, to lock away Nature Strip. It makes perfect sense. The multiple Group 1 winner blitzed his opposition in the $2.5 million TJ Smith Stakes over the track and trip earlier this month and now boasts a racing pattern that will assist him surpass his fifth placing in 2019 and seventh last spring. This morning Masked Crusader became the second, courtesy of the Neil Werrett-Max Whitby slot. We are still in autumn, but the focus towards the spring riches in Sydney will only continue to build from here on.
F – FINAL PREPARATIONS
For next Friday night's Group 1 WA Derby at Gloucester Park are fast approaching. There will be some important pieces of work to be negotiated next week, but we will see Jumpingjackmac go about his business at headquarters tonight before Lavra Joe, his main rival, completes his build-up to the heavyweight stoush with a start in the $30,000 country derby at Bunbury. It might be prudent not to forget about Mighty Ronaldo either considering he didn't have a lot of luck behind Jumpingjackmac last week.
G – GROGGY
Brisbane Bronco Kotoni Staggs has his issues — and it isn't because of repeated head knocks. Staggs is currently recovering from an ACL tear and not expected to return until later in the season. That is if he is allowed. NRL chief executive Andrew Abdo has met with Staggs to express concern over his behaviour and that was before news broke yesterday of alcohol-fuelled behaviour involving him at a Brisbane nightspot that has got the NRL Integrity Unit on the case.
H – HOME COOKING
Fremantle players and coaches have been able to enjoy that since earlier this week and will continue to do so for some time to come. The win over Adelaide last weekend gave them a 3-2 win-loss record ahead of three consecutive Optus Stadium outings — North Melbourne, West Coast and Brisbane. They will be 4-2 after tomorrow night and if they are able to stun either the Eagles or Lions, can be well satisfied with a 5-3 start to Justin Longmuir's second season at the helm.
I – INCHING CLOSER
We are not quite there yet, but all Australian Rules lovers were understandably excited about the Victorian Government increasing crowd capacity at the MCG from 75,000 to 85,000. In an ideal world, the coliseum of Australian sport, one of the great venues on the planet, would have been bursting at the seams for tomorrow night's Richmond-Melbourne clash and again on Sunday when Essendon and Collingwood square off. But it is a step in the right direction considering capacity had been capped at 75% for the past month.
J – JERICHO JAUNT
The Road To Jericho, the 4600m race to be held at Warrnambool later this year, begins (and finishes from a WA perspective) at  Albany on Monday. The WA qualifier, worth $100,000 and run over 3100m, has attracted a field of 13. A travel subsidy of $20,000 is up for grabs for the connections of the winning horse, helping offset the costs of venturing interstate to contest the Jericho Cup, staged in honour of our World War I heroes. Fittingly, the Jericho Cup is only eligible for horses bred here in Australia and across the ditch.
K – KAOS EVERYWHERE
That is the expectation from the market at Ascot tomorrow. Kaptain Kaos has emerged as one of the more exciting three-year-olds in the State and looks destined for black-type success. Before that progression however, he needs to handle the step up to 1400m and 58kg in a 3YO race this weekend. It is no surprise that the Michael Grantham-trained gelding is $2.60 with TABtouch. He has chalked up three victories in a row and was a devastating 1200m winner a fortnight ago.
L – LEST WE FORGET
Is there a more important day in Australia's history? Some would say so, the majority would say no. Anzac Day on Sunday will see the bulk of this country pause and remember the sacrifices men and women have made so we can enjoy the quality of life we have become accustomed to. Mateship, sport, racing, beer and a bet. It doesn't get more Australian than that. To all of those who have served, and those who continue to do so to help keep us safe, thank you.
M – MUDDLED MAGPIES
What on earth is going on at Collingwood? This is a club that continually puts its foot in it from a PR perspective and seemingly has lost touch with the common man (and woman) — the very people it says it represents. Nathan Buckley's defence this week of Jordan De Goey accessing two mobile phones during last Friday night's loss was perplexing, as was the decision by the Magpies' board to elevate Mark Korda to the position of president 48 hours later. And then there is the firesale of Adam Treloar, among other list-management howlers — during last year's trade period. Someone needs to grab hold and quickly.
N – NO PRISONERS
Don't be expecting any to be taken tonight when the ladder-leading Western Bulldogs stand toe-to-toe with GWS at Manuka Oval. There promises to be enough heat in this contest to warm up the frigid surrounds in the nation's capital. While it is only a new rivalry given GWS were the last team to enter the AFL, it is undeniably intense. The Giants are at their best when treading a fine line, a perfect example being Toby Greene. And as much as the Bulldogs love to get out into space and slice their opposition, any side coached by Luke Beveridge is only too happy to embrace the physicality of the game.
O – OSCAR AUDITION
As a young key forward, Oscar Allen is not entitled to be influencing games like he is at present. However, unlike the King twins Max and Ben who are their respective sides big bananas in attack, Allen is benefiting greatly from being the third spoke in the wheel at West Coast behind Josh Kennedy and Jack Darling. Kennedy won't play in tomorrow's crucial clash with Geelong at GMHBA Stadium, presenting Allen with an opportunity to step up and handle the added responsibility alongside Darling. It will be a test, albeit it will be a surprise if he doesn't pass with flying colours.
P – PEOPLE POWER
Like so many, I was horrified this week to read about Manchester United, Manchester City, Chelsea, Arsenal, Liverpool and Tottenham intending to join a 12-club breakaway league. It was greed of the highest order and had the potential to simply tear the fabric of the world game to shreds. Fans of all clubs railed against the divisive move and those officials instrumental in committing to the seismic move were forced to back down and apologise, while vowing to continue to support the traditional Champions League and Europa League. Without fans, sport suffers. Thankfully that has resonated with the ridiculously wealthy owners of certain clubs.
Q – QUIET PLEASE
Time is running out for Gold Coast. They do have injuries to contend with and many of those who are wounded sit comfortably at the top of the club's talent pool. But there comes a time in life when you have to grow up and get the job done. Overcome adversity. One goal in a half of football like the Suns dished up last weekend against the Western Bulldogs, is not acceptable. There needs to be a response today against Sydney to shut up those who have critiqued the team's performances.
R – RESPONSIBILITY
Boxing in this country needs to take stock. And it's not just the fighters themselves. Wednesday night's contest in Wollongong between Lucas Browne and Paul Gallen did more harm than good. Take nothing away from Gallen, who continues to hold up his end of the bargain, but Browne presented in average condition and was given a hiding. It comes just over a month after Anthony Mundine was knocked out by Michael Zerafa without landing a punch. In between those two bouts, Tim Tszyu proved his world-class credentials with a stoppage of Dennis Hogan. Australia has a rich boxing history. Poorly prepared fighters and cash-grab bouts are soiling it.
S – SPECIAL K
Kiara Bowers' AFLW career was nearly over before it started. Three knee reconstructions prevented the Dockers' marquee signing from featuring in the first two seasons of the competition. She has certainly made up for lost ground since. A contested ball-winning machine, Bowers was this week crowned the league's premier player alongside Collingwood star Brianne Davey, polling 15 votes apiece. A three-time All-Australian as well, Bowers is now at the peak of her powers and a perfect example for fellow AFLW players that you can overcome serious knee injuries.
T – TAKE TWO
A fortnight after the unveiling of the Scarpside track at Pinjarra had to be delayed because of wet weather, we get to enjoy the new surface this weekend. Pinjarra Scarpside is the long course at the Peel venue, highlighted by a second turn and a pronounced straight. The length of the Scarpside straight is 430m, the longest in WA and one of the biggest in the country. Every horse should be getting its chance.
U – UNCONVENTIONAL
Nettoyer, the ageless Sebring mare trained by Wendy Roche, enjoys a diet most 18-year-old teenage boys are accustomed to. Pizza. Burgers. Beer. Twisties. All have been consumed by Nettoyer over the journey. It's not a feeding regime other trainers are going to rush to embrace, but you've heard the saying horses for courses. A winner of the Doncaster Mile last year, Nettoyer's love of the 1600m at Randwick was again underlined last Saturday when she gunned down hot favourite Probabeel to claim the Group 1 Queen Of The Turf.
V – VANQUISHED
The luster is coming off Jose Mourinho. Discarded by a swag of clubs whilst still retaining the moniker as The Special One, Mourinho this week was sent packing by Tottenham. An abrasive individual with questionable man-management skills and a defence-first game plan, his tenure with Spurs lasted 17 months. A manager like Mourinho will always be in demand, but you have to wonder now that he has been jettisoned by Chelsea (twice), Manchester United and Tottenham, whether he has a place in the English game.
W – WILLIE OR WON'T HE
The impact of William Pike's FIFO approach to race riding in recent times has created a stir throughout the industry. Pike jetted into Melbourne last weekend and left after a treble at Caulfield and will be in Adelaide next weekend for two Group 1 mounts. Clearly he has to juggle his commitments with the cerise and white duties he has here in WA, but if good rides at big meetings keep being tabled, Pike would be silly to turn his back on the potential pay-days.
X – X-FACTOR
You'd like to think that in the current climate with all the information available, AFL recruiters with access to the prized first selection aren't going to stuff it up. It's fair to say the Western Bulldogs can rest easy. They have got a beauty in Jamarra Ugle-Hagan. The teenager, who stands 195cm and has levers on him that wouldn't be out of place on a basketball court, booted five goals in a VFL drubbing of GWS last night. He is going to have to wait his turn, as are a number of young talented pups at the Kennel because of the senior side's stellar start to the year. Once he is afforded an opportunity however, make sure you set aside two hours to watch a serious talent.
Y – YOU'RE NEXT
With those two words, accompanied by an hourglass, a picture of police officer Nicholas Reardon and #ACCOUNTABILITY in a now deleted tweet, LeBron James fanned the flames of an already explosive situation in America. Reardon was identified as the officer who shot black teenager Ma'Khia Bryant in Ohio. A proud African American and an unashamed supporter of the Black Lives Matter movement, James conceded that his words were fuelled by anger and the loss of black lives at the hands of police officers.
Z – ZORRO'S LEGEND
Lives on at Caulfield tomorrow. Andrew Noblet's Legend of Zorro will be out to produce another slashing display in pursuit of a fourth successive victory. There is no escaping this is a far stiffer assignment than his most recent win at Sandown, but he is absolutely flying and will make his presence felt on the last race of the card before all eyeballs switch to Flemington on Sunday for the traditional St Leger meeting.