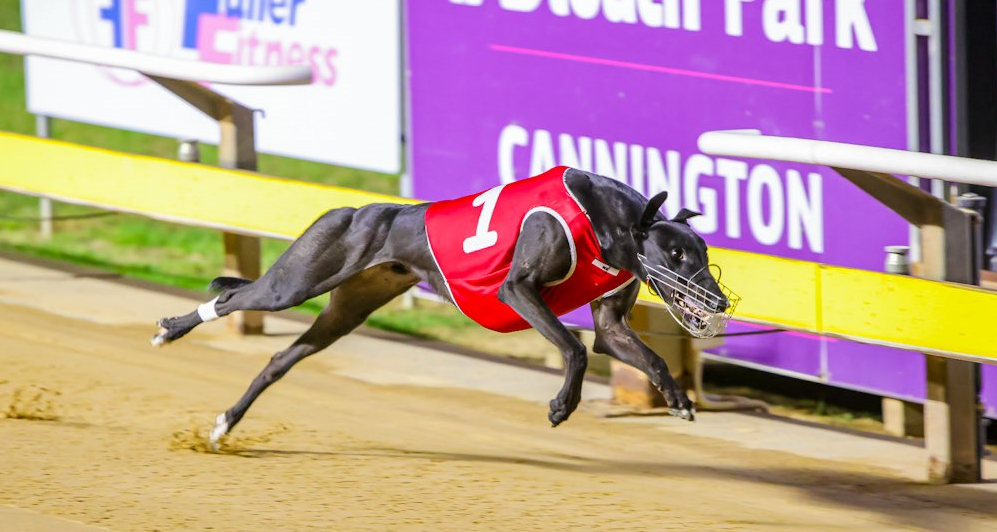 Photo: Hamilton Content Creators
A – ACT NOW
The time is fast approaching for the AFL to seriously consider whether it can afford the PR black eye of a player missing a grand final because of the mandatory 12-day stand-down rule regarding concussion. Chelsea Randall, the captain of Adelaide's AFLW side, won't play in tomorrow's grand final against Brisbane after being concussed in last Saturday's preliminary final. Former St Kilda champion Nick Riewoldt said this week that he would challenge the AFL's stance in a Supreme Court if he faced the prospect of missing a decider, provided he was medically cleared within a week of suffering a concussion. It is a massive issue, but one the league can get in front of it should it desire.
B – BUCKLEY'S CHANCE
Heaven help Nathan Buckley if Collingwood produce a poor showing against West Coast at Optus Stadium. The pressure on the long-serving Magpies coach ramped up big time after the loss to GWS, with the lack of dare surrounding the game plan and botched trade period last year receiving plenty of air time. Being in the gun is not new to Buckley. It's just that his current plight, factoring in long-time ally Eddie McGuire is no longer at the helm and he is out of contract at the end of 2021, seems more grim than ever before.
C – COUNTDOWN
There was no guarantee the 2021 Tokyo Olympic Games would proceed this year after they were postponed for 12 months because of COVID-19 wreaking havoc around the world. However, we reached an important milestone this week — 100 days out from Tokyo, with all countries and athletes seemingly committed to featuring in the Games. How Tokyo will look concerning crowds, venues, security and COVID-19 restrictions is still unclear, but the zest for the showpiece event to be staged is undeniable.
D – DEE REAL DEAL
Melbourne coach Simon Goodwin entered 2021 under immense pressure. After advancing to the preliminary final in 2018, the Demons finished 17th in 2019 and ninth last year. With a squad very much in the go-zone, it was now or never for Goodwin and his men. They have responded. A 4-0 start has not only underlined their talent, but their willingness to work for each other for the greater good. Barring a significant setback, they have the weapons to dispose of Hawthorn and hit the Anzac Day eve game against Richmond unbeaten.
E – EGGING HIM ON
The entire state of WA — and a fair few from across the Nullarbor — were well and truly in the corner of Tommy Shelby last Saturday night when he contested the final of the Golden Easter Egg at Wentworth Park. And the "People's Dog" didn't disappoint, exploding upon box rise and crossing to the lead, where he remained throughout despite Wow making ground late. In a massive coup for everyone who has been invested in Tommy throughout his eastern states campaign, both emotionally and financially, he will be making an appearance trackside at Cannington tomorrow night
F – FLOWER POWER
Could well be the theme in two Group 1 features at Randwick tomorrow. It starts in the Australian Oaks where Harmony Rose will endeavour to lead throughout over the 2400m. She was particularly brave in the Vinery Stud Stakes a fortnight ago and will give Hungry Heart and Montefilia something to chase. Later in the day, Realm Of Flowers will be hoping for a better run in transit in the Sydney Cup (3200m). The four-year-old mare hit the line strongly in the Manion Cup despite doing some work and carries just 50kg tomorrow.
G – GO WELL GERO
Good luck to all involved with the running of the Geraldton Cup meeting on Sunday. Many in the Mid West, especially those in Kalbarri and Northampton, were left to pick up the pieces after the destruction caused by Cyclone Seroja. There is still much to be done, but here's hoping life can return to normal as soon as possible. A home-town Cup win wouldn't be the worse thing for all in the community up there.
H – HILL HAVE SOME ISSUES
If he keeps playing like that. Bradley Hill, that is. Lured east on huge money, Hill has been a major disappointment. Did someone say bust? If you did, you might not encounter a lot of opposition. But it is only year two of a five-season deal. He has time to make amends. To say he needs to insert himself more into the contest than he did last night is obvious. A gut-runner. Yes. An elite ball user. No. He is still nowhere near the level older brother Stephen was at when at his peak.
I – INDEFENSIBLE
What on earth was Heath Streak thinking? Only he can answer that question. Streak, one of the more decorated figures in Zimbabwean cricket, received an eight-year ban this week after admitting to multiple charges of breaching the game's anti-corruption code. Streak is the only bowler in his country's history with more than 100 Test wickets and 200 ODI wickets, and worked as a coach following the end of his distinguished playing career. He will not be allowed to have any official role in the game until March 28, 2029. A stunning fall from grace.
J – JUMPING INTO CALCULATIONS
The WA Derby credentials of Jumpingjackmac will come into sharp focus at Gloucester Park tonight when he starts from barrier seven in the Worldwide Printing 3YO Pace (2130m). The lightly raced son of Mach Three has won two of his three starts this campaign, the only blemish being a second to his main derby rival Lavra Joe late last month. Should he win well tonight in a field containing the very capable Mighty Ronaldo, quite possibly from the breeze, the interest levels in the derby go up a cog for sure.
K – KEVVIE'S COUP
The Brisbane Broncos were better against Penrith at Suncorp Stadium last night. Their effort from the outset was impossible to question. Yet they still remain entrenched in the bottom half of the ladder with a 1-5 win-loss record. It might be why first-year coach Kevin Walters, who seems to be struggling with the responsibility of the position, has turned to former bad boy Karmichael Hunt only a fortnight after ruling him out. Hunt has courted controversy throughout his sporting career, but his one-time Waratahs teammates say he is a changed man and can help mould the young Broncos.
L – LIFE SUPPORT
Is what Perth Glory's finals prospects are on. Glory led 1-0 this week against A-League strugglers Newcastle, yet could only manage a point after the Jets equalised through a Roy O'Donovan penalty. It has been an eternity since Richard Garcia's side kept a clean sheet and they now return home on Sunday for a crucial clash with Wellington Phoenix. Perth and Wellington are both on 18 points, seven points adrift of sixth-placed Western Sydney, although the New Zealanders have a superior goal difference. Glory have little margin for error from here on.
M – MARCHING ORDERS
The disconnect between the powerbrokers at Cronulla and John Morris were laid bare this week when they went their separate ways. Morris was just five games into his third year at the helm — he took Cronulla to the post-season in 2019 and 2020 — when he was informed that Sydney Roosters assistant coach Craig Fitzgibbon would be replacing him for 2022. With the board having no faith in Morris' ability to make the club a top-four contender, he was left with little option other than to pack up and leave. Fitzgibbon better hope he hits the ground running next year.
N – NO MORE NOVAK
Novak Djokovic's perfect start to 2021 has come to an end. The world No.1 exited the Monte Carlo Masters overnight when beaten 6-4 7-5 by Briton Dan Evans. It was Djokovic's first tournament since he claimed another Australian Open title in Melbourne. As disappointing as he was, I'm not sure Novak will be hitting the panic button ahead of next month's French Open, a slam he won back in 2016.
O – OUT OF THEIR MINDS
Organisers of The Hundred, the 100-ball cricket competition that will launch in England this winter, caused a stir when they announced that the word wickets would be replaced with "outs" for the five-week league. The concept of the competition is exciting, but doing away with traditional terms to attract fresh fans is a bridge too far. As we have seen with T20 cricket around the world, if the product is good, people will happily vote with their feet and eyeballs.
P – PARK THE KAH
Let's all enjoy the phenomenon that is Jamie Kah and not concern ourselves with the discussion surrounding whether she does enough media interviews outside of her commitments on race day. Not one to blow her own trumpet, Kah is content to go about her business on race day and spend time away from the glitz and glamour many in the industry get swept up in. Kah has taken Melbourne racing by storm and will be crowned the State's champion metropolitan rider at the end of the season, while she became the first female jockey to clinch the Doncaster Mile last weekend when successful aboard Cascadian. She is most definitely a fast Kah.
Q – QUEENSLAND'S TO LOSE
It was hard to come to any other conclusion after the opening day of the Sheffield Shield final at Allan Border Field. New South Wales won the toss and elected to bat on a sun-drenched Brisbane morning, only to be dismissed for 143. In reply, the hosts advanced to 1-58 at stumps. If Queensland are able to have a solid six hours on day two — and they had a wonderful pre-lunch session — it's difficult to see them being beaten.
R – RENEWING ACQUAINTANCES
Verry Elleegant and Addeybb were involved in a titanic tussle late last month in the Group 1 Ranvet Stakes (2000m) at Rosehill. They will lock horns again tomorrow at Randwick in the $4 million Queen Elizabeth Stakes (2000m), a heavyweight showdown that also features the in-form Sir Dragonet and Mugatoo. Verry Elleegant ran second to the William Haggas-prepared superstar Addeybb in both the Ranvet and Queen Elizabeth last year, but will oppose him tomorrow on a good surface for the first time — and that tips the scales very much in her favour.
S – SEISMIC
Golf in Japan is a big deal. A really big deal. Thanks to his breakthrough victory at the US Masters on Monday morning, Hideki Matsuyama became a national treasure. Matsuyama became the first Japanese male golfer to clinch a major with his triumph at Augusta National, an accomplishment that is likely to see him afforded the honour of a key role at the opening ceremony of this year's Olympic Games in Tokyo. The vision of his caddie Shota Hayafuji removing his cap and respectfully bowing to the course on the 18th green after the win could well go down as one of the most poignant sporting moments of the year.
T – TAKE ALL THE TIME YOU NEED
To watch as many highlight packages involving Bryce Cotton. There are very few athletes of either gender in any sport that neutral fans happily part with their hard earned to watch live. I would argue Cotton is the only player in the NBL that fits that bill. His floating, off balance three-pointer that sent the Perth Wildcats' game against New Zealand into overtime on Tuesday night was yet another example of his freakish talents. He didn't stop there. Cotton then went on a tear in the five minutes of overtime … so much so that his nine points were more than the Breakers could muster as a team. As Cotton goes, so too do the Perth Wildcats.
U – UP AND ADAM
Kudos to Adam Treloar. Many, including myself, were very much jury out over what impact he would have in his first year with the Western Bulldogs after the heartache of being forced out of Collingwood. There was the very public distress he showed early doors and then the emotional interview on AFL360 in the lead-up to the round one game against the Magpies. Not surprisingly, he wasn't at his best there, but has since really warmed to his work, amassing 81 possessions, 14 tackles and three goals in his past three games. Treloar has added run and carry to the Bulldogs midfield we have come to expect. And the best part from the Bulldogs' perspective is Collingwood are paying a chunk of his salary.
V – VENOM
There has been more than a bit directed towards the Penrith Panthers after their win over Canberra last round and again in the wake of last night's hard-fought victory over the Brisbane Broncos. Young and brash, the Panthers infuriated the Raiders when they dragged Joe Tapine into their try celebrations, sparking an on-field altercation. Penrith coach Ivan Cleary said the rugby league community relished his team's stunning rise in 2020, but says there is an element of "Tall Poppy Syndrome" swirling around their fortunes this year. How they fare under the glare from this point on will be intriguing.
W – WALKING IN MEMPHIS
Shayne Williams was grinning from ear to ear when Rippin' Memphis came up with box one for tomorrow night's Group 1 Perth Cup (520m) at Cannington. His joy was magnified when Star Book drew alongside in box two. The Jamie Marsh-prepared Star Book gets off the track and could well prove problematic for her rivals, enabling Rippin' Memphis to find the front and hard to run down. Even taking into account Star Book's racing pattern, it would be a shock if Tiggerlong Tonk and Canya Cruise aren't highly competitive.
X – XAVIER'S MELTDOWN
"I hit a perfect eight-iron. It was 184 yards, I can hit my eight-iron 180 yards out here. I turned it right to left, the wind was into to it left to right. It got smoked and eaten up." That was how American Xander Schauffele described his dramatic shot on the par-three 16th at Augusta National in the final round. It was brutal watching it unfold, the 27-year-old finally two-putting for a triple-bogey six that halted his charge towards Hideki Matsuyama, who was showing signs of nerves himself. The old saying "the Masters begins on the back nine on Sunday" again proved so very accurate.
Y – YELLOW AND BACK
Richmond aren't going anywhere. That much was obvious against St Kilda when they started briskly, absorbed some counter punches and then delivered their own knockout blow in a dominant third term. They are still likely to be two games off the Western Bulldogs, Melbourne and Sydney following the completion of five rounds, but remain the side feared by all and sundry. And for good reason given they have won three of the past four flags.
Z – ZACK'S STATS
Over the 715m at Cannington, the distance and venue for the final of the $142,000 Galaxy, are something to behold. Five starts for five wins, which unsurprisingly has him being the on-top selection for just about every greyhound pundit. If that isn't enough, he boasts four wins from five starts out of box seven, his start point tomorrow night. He is a star and is clearly the one they all need to beat.