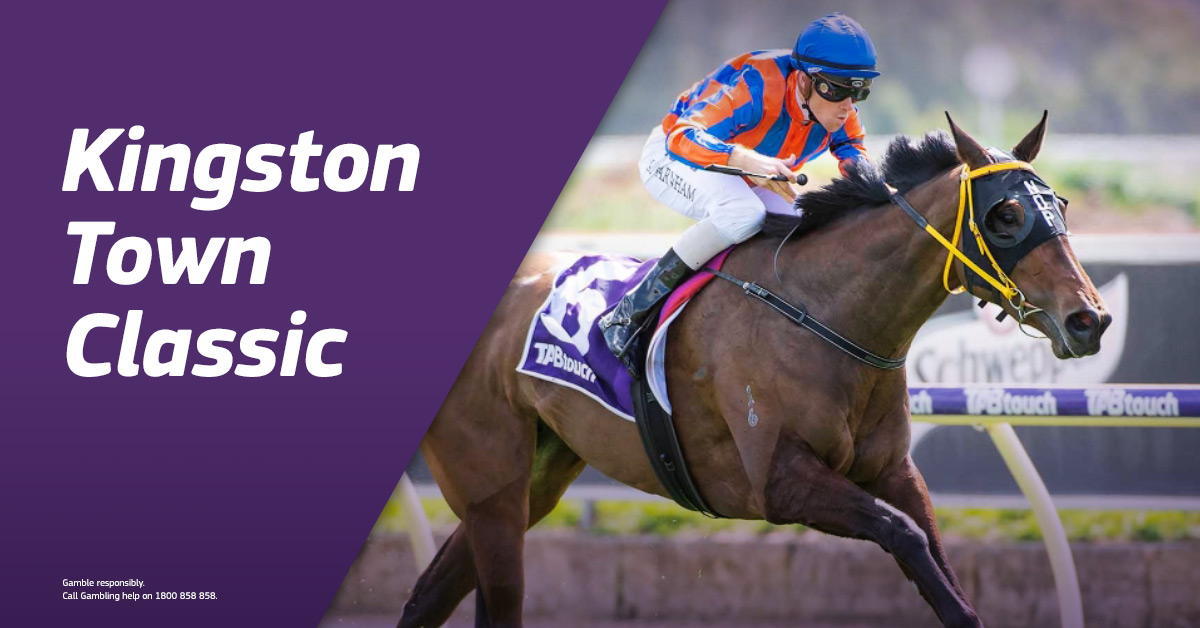 1. Gailo Chop (59kg)
Trainer: Matthew Williams
Jockey: John Allen
Barrier: 12
Lightly raced 9-year-old who is a 3 time Group 1 winner in Australia (2015 Mackinnon Stakes, 2017 Caulfield Stakes & 2018 Ranvet Stakes). Comes into this fifth up in the preparation and did run third in the Underwood behind Black Heart Bart after resuming in the Makybe Diva Stakes when 7.5L off Gatting. Proven Weight for Age commodity but the 1800 at Ascot could be on the sharp side for him.
---
2. Gatting (59kg)
Trainer: Darren Mcauliffe
Jockey: Lucy Warwick
Barrier: 9
Blew the start in the Railway and that was the end of his race. Finished off into seventh when running the fifth fastest final 600. Gets 5kg on The Velvet King and Regal Power, 2.5kg on Achernar Star and 1.5 on Star Exhibit making this a far more suitable race for him. Lucy Warwick has ridden him once for a victory and he should bounce back to his consistent self. Fourth in last year's Kingston Town and can finish around the mark again in 2019.
---
3. Tally (59kg)
Trainer: James Cummings
Jockey: Martin Harley
Barrier: 8
Won the Rosehill Cup over 2000 on 2nd November and then dropped back to 1400m in the Carbine Club on Railway Stakes day as a barrier trial. Punters interestingly launched into him and he was $5.50 into $3.90 favourite at the jump. Grinding effort when beaten 3L and far better suited here at 1800. Honest campaigner who has contested eight Group 1 races in his career but yet to finish within 4.5L of the winner. Irish hoop Martin Harley takes his first ride in WA.
---
4. Star Exhibit (59kg)
Trainer: Adam Durrant
Jockey: Peter Hall
Barrier: 14
Tough as nails 8-year-old who is thriving in himself. Only his second Kingston Town Classic having finished 11L off Arcadia Queen last year. Beat Gatting, The Velvet King and Achernar Star at Weight for Age in the G2 Lee Steere Stakes at 1400m first-up. Cast a plate in the Railway when finishing midfield. Will need some serious luck to win from near last. Perth Cup more his go.
---
5. Best Of Days (59kg)
Trainer: James Cummings
Jockey: Brad Rawiller
Barrier: 2
Given a 12/10 by Brad Rawiller in the Railway Stakes and put the writing on the wall. Into WFA conditions he gets 4kg off Regal Power for being beaten a half-length and while he has only ventured past 1600m once since arriving in Australia that was when dead-heating the G3 Coongy Cup. G1 Cantala Stakes winner who is sure to prove hard to beat.
---
6. Achernar Star (59kg)
Trainer: Simon A Miller
Jockey: Paul Harvey
Barrier: 16
Looking to deliver Simon Miller and Peter Walsh an elusive Group 1 with Walsh having run seven seconds and two thirds in Group 1's to date. Nothing short of enormous in the Railway Stakes when drawing gate 15 and sitting three-deep the trip before coming out four-deep into the corner. Had the audacity to loom the winner and was only beaten 1L. Unfortunately he now draws gate 16. Expecting Harvey to roll the dice and fire him out to find a position on speed.
---
7. Pacodali (59kg)
Trainer: Lindsey Smith
Jockey: Dean Yendall
Barrier: 13
Had seven runs between April and August in Victorian Ratings Races before a two month freshen up. Four runs in this preparation culminated in his first black type success winning the G3 Eclipse Stakes at Sandown over 1800. Cruised around in a 950 trial at Lark Hill on Monday but there has to be a query on whether he will measure up against a few tried and tested G1 horses.
---
8. Regal Power (58.5kg)
Trainer: Grant & Alana Williams
Jockey: Damien Oliver
Barrier: 15
Delivered Bob Peters, Grant & Alana Williams and William Pike back to back Railway Stakes with a barnstorming win a fortnight ago. The way he won the WATC Derby last season suggested he was special but when the blinkers were added for the Railway he went to a new level again. Handicap conditions to WFA means he rockets up 5.5kg in the weights and William Pike jumps off to ride the 3-year-old filly (as he did in 2018 with Galaxy Star).
---
9. The Velvet King (58.5kg)
Trainer: Darren Mcaullife
Jockey: Mitchell Pateman
Barrier: 10
In some ways a surprise acceptor having never been past a mile in his 15-start career. Was perfectly suited in the Railway Stakes as a m102 in a 102+ handicap and well rated in front by Chris Parnham. Now has to concede big weight swings to key rivals and marketwise goes from Railway favourite to Kingston Town roughie. Needs something special to win.
---
10. Platoon (58.5kg)
Trainer: Neville Parnham
Jockey: Brad Parnham
Barrier: 7
Regular rider Steve Parnham jumps ship to partner Kay Cee after riding him at 19 of his 20 starts and all four victories. Is absolutely flying this preparation with back to back ratings wins before running second in the RJ Peters and third in the Railway Stakes. Won the JC Roberts at 1800m as a 3-year-old beating Regal Power. Tackles Weight for Age for the first time but impossible to fault his current form and from the draw can give this a shake at a price.
---
11. Mississippi Delta (57kg)
Trainer: Grant & Alana Williams
Jockey: Chris Parnham
Barrier: 6
Was given five barrier trials before her first-up assignment when Bob Peters elected to run her in the RJ Peters over 1500 rather than the Ascot Gold Cup at 1800m. Form analysts, bookmakers and punters were left with egg on their face when she drifted from $2.40 to $8 and bolted in. The way she won the Peters' suggests she's set for a huge campaign which will naturally progress toward a Perth Cup tilt.
---
12. Dig Deep (52kg)
Trainer: Daniel & Ben Pearce
Jockey: Joseph Azzopardi
Barrier: 5
First of five 3-year-old's attempting to emulate the recent Kingston Town success of Playing God, Ihtsahymn, Perfect Reflection and Arcadia Queen. Eye catching in the Fairetha and then respectable in the Guineas when a beaten favourite. The way the race was run made him an impossibility from where he landed. Has been dealt shocking gates this campaign (7/9, 9/11, 7/9 and 9/11) when forced to race rearward, but finally draws one to take up a position. Arguably the biggest winner from the barrier draw.
---
13. Jericho Missile (52kg)
Trainer: David Harrison
Jockey: Peter Knuckey
Barrier: 11
Luckless in the 3-year-old classic, dominant in the Belgravia, loomed the winner in the Fairetha and then was forgotten in the Guineas with many questioning his ability to run the trip. David Harrison vocal in his opinion that he is best ridden for a short sharp sprint and will be looking for something to take him into the race.
---
14. Superstorm (52kg)
Trainer: Grant & Alana Williams
Jockey: Shaun McGruddy
Barrier: 4
Massive X-factor runner. Only having his fifth lifetime start in a race and has only saluted in a weak C1 event. Blinkers on first time and he would have gone into thousands of Blackbooks Australia wide with a blistering final 50m in the Guineas. Runs his races in patches and is green as grass. No doubt a better horse next preparation but intrigued to see how he goes on raw ability alone.
---
15. Kay Cee (50kg)
Trainer: Neville Parnham
Jockey: Steven Parnham
Barrier: 1
Serious filly who nailed Tuscan Queen on the post in the Burgess Queen Stakes before a determined third in the Champion Fillies, only beaten 2.5L after being left flat footed at the 600. Backed up off 7 days from a 40-degree day into the Guineas when beating home Dig Deep, Jericho Missile and Superstorm after doing all the work from the 800. Has always looked a Kingston Town sort of filly and Steven Parnham is a 3-time Kingston Town winning jockey.
---
16. Tuscan Queen (50kg)
Trainer: Grant & Alana Williams
Jockey: William Pike
Barrier: 3
Last year Arcadia Queen came into the race at her sixth career start after a maiden win in September followed by a OMW victory against the older horses, then was beaten in the Burgess Queen, won the Champion Fillies and won the Guineas. Tuscan Queen won her maiden in September, beat the older horses in a C3 then ran second in the Burgess Queen and won the Champion Fillies. The only difference in preparation is that she skipped the Guineas, a tactical decision based on the extreme heat of Champion Fillies Day. Profiles extraordinarily well and jumps clear cut favourite.
---
Selection: Tuscan Queen
After the dominance of Arcadia Queen last year, Bob Peters' boom 3-year-olds were always going to be 'over bet' in 2019 and that was evident a long way out with the landslide of money for Windstorm in All-In markets. Tuscan Queen continued to sneak under the radar until Champion Fillies day when she accelerated brilliantly at the 600 to catch Kay Cee flat footed and sustained her run to score an emphatic victory. The Kingston Town Classic is won disproportionately by 3-year-olds and Tuscan Queen looks the pick of a strong bunch. Kay Cee worth a small nibble too.
Market
Market