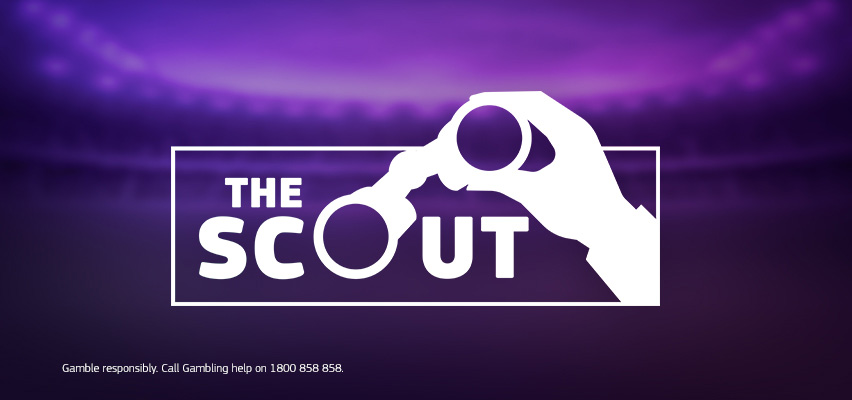 Brighton vs Arsenal
Brighton (6th) narrowly missed out on the chance to be on top of the Premier League for the first time in their history last matchday but is still in a very strong position following their 1-1 draw away to Crystal Palace.
Arsenal (10th) looked abysmal in their opening three games this season but have since won three league matches in a row including a massive win in the London Derby over Tottenham 3-1 last matchday.
A low scoring game is expected at the Amex Stadium as both teams do not produce a lot of goals. In fact both sides have only produced 13 goals between them this season with the Gunners offensive struggles on full display as the London side has only found the back of the net five times over six matches.
The Seagulls have been flying under the radar but this fixture against Arsenal will put them on the map. They have only lost one match in the Premier League this season and have a fantastic record against Arsenal, having lost only two of their last seven encounters.
Brighton at home will be incredibly hard to breakdown and will play a defensive style of game, looking for the counterattack. Seagulls striker Neal Maupay will be the difference in this match as he has had a fantastic start to his Premier League campaign. Maupay has scored four goals in six matches and will lead Brighton to victory in their biggest win of the season.
Suggested Bet: Brighton (Match Result) @ $2.90*
---
Liverpool vs Manchester City
Liverpool (1st) play host to rival Manchester City (2nd) at Anfield as the pair are set to do battle in yet another epic showdown between arguably two of the best teams in Europe.
As the only undefeated team left in the Premier League, it is clear Liverpool have bounced back from their poor performance last season. Defensively they are a completely different team with the return of Virgil Van Dijk, they are back to keeping clean sheets for fun.
The defending champs, Manchester City, have not been their usual selves to start the season as they have put in some inconsistent performances and although they have had two 5-0 wins already this season there is questions around their goal scoring.
Before their match against Brentford, Liverpool had only conceded one goal and they must refocus as they cannot afford another lapse defensively. Manchester City's defense has also been elite this season and they only conceded one goal so far in the Premier League, impressively this goal was in their 1-0 loss to Tottenham in the opening fixture.
I expect this to be a tightly contested match as both Jurgen Klopp and Pep Guardiola know each other inside out and both will be keen to not make the first mistake. Manchester City's performances this season have been inflated by big wins against struggling teams, however when they play a strong side they struggle to score goals against them. This is evident in their 1-0 wins over Chelsea and Leicester, although managing to find victory they only scored once, this will not be enough to beat Liverpool.
Going forward Liverpool have been ruthless and have scored a league high 15 goals so far this season with the combination of Mo Salah, Sadio Mane and new recruit Diogo Jota causing headaches for all their opponents. Jota in particular has been impressive and gives Liverpool's attack another look that teams are not quite prepared for. The Portuguese star has scored three goals this season and has looked deadly everytime he touches the ball, I expect him to be the difference maker as Liverpool has a huge win infront of their home crowd over City.
Suggested Bet: Liverpool (Match Result) @ $2.87*
---
West Ham vs Brentford
West Ham (7th) are back to winning ways after a fantastic 2-1 away win over Leeds while Brentford (9th) continue to surprise as they had an incredible 3-3 shootout with Liverpool.
There is no denying that Brentford are the team to look out for from the three promoted teams this season. They were resilient against Liverpool not giving up after going behind in the second half and continued to press and look for opportunities.
The Hammers were flying at the start of the Premier League however they are their own worst enemy as they had back to back draws against teams they should have comfortably beat. West Ham showed their brilliance last week after going behind early to Leeds they were able to claw their way back into the game.
Michail Antonio has been incredible for the Hammers playing the number 9 role and as a lone striker in their formation. It is clear the ceiling for West Ham lays with Antonio, when he is at his best, they look like a legitimate top six contender however if he is quiet the Hammers struggle offensively.
After going two matches in a row without scoring a goal, Antonio fired back with the game winner against Leeds. The West Ham striker has scored 5 goals so far for the season but has also provided 4 assists or his team mates, he is simply involved in everything going forward for the Hammers. Antonio is red hot and has the ability to score goals from all sorts of positions, I expect him to be too good for Brentford.
Suggested Bet: Antonio First Goalscorer @ $4.50*
*Odds correct as at 10am, 1st October 2021.
Market
Market