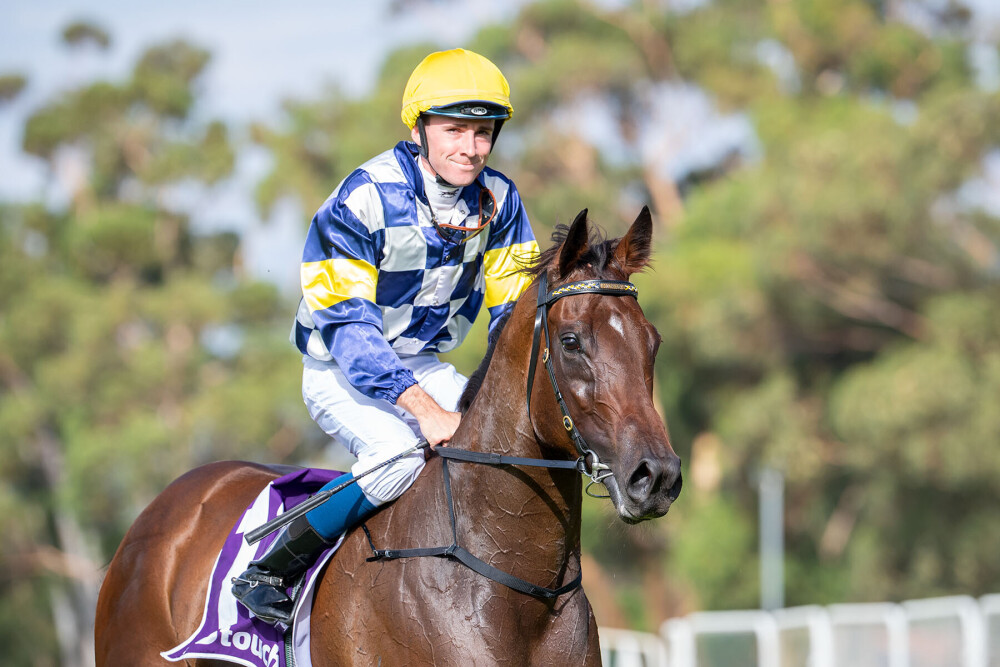 A – ALARMING
Is a word best used to describe the situation with Chinese tennis star Peng Shuai. Some might go a step further. Peng alleged earlier this month that she was the victim of sexual assault from a senior Chinese official. Since her allegation became public, the dual Grand Slam doubles champion had not been seen or heard from in here country. Then out of the blue yesterday came an email, purportedly written by Peng, saying all was fine and the claims were baseless. The whole situation has a horrible stench about it — just months before China is set to host the Winter Olympic Games. 
B – BOLT FROM THE BLUE
We learnt late last week that veteran defender Liam Jones was the Carlton player reticent to receive a COVID-19 vaccination. The Blues were said to be talking to him and keen to provide as much information as possible ahead of his expected return to pre-season training on December 6. But on Sunday, Jones dropped a bombshell when he announced his retirement for "personal reasons", leaving new coach Michael Voss and the Blues with a sizeable hole to fill in their defence. Publicly, Carlton aren't saying a great deal. Privately, they are filthy.
C – CHALM OFFENSIVE
It was impossible not to be impressed with the first-up run of Sheza Chalmer. A Listed-winning three-year-old filly, the Bernie Miller-trained star placed behind flying machine Wilchino and the talented Triple Missile over 1000m late last month despite having little luck in transit. She has again been afforded no favours from the barrier gods in the Listed Jungle Mist Classic (1200m) at Ascot tomorrow, but with even luck in running, is well and truly capable of playing a serious part in the finish.
D – DUBAI DELIGHT
Marcus Stoinis and his Australian teammates didn't even wait for Glenn Maxwell's reverse sweep to reach the boundary before they stormed the playing arena to celebrate the team's history-making T20 success against New Zealand early Monday morning, WA time. The Aussies dodged a bullet in the semi-finals to advance to the decider and then produced a clinical performance on the big stage, with the contribution of Mitch Marsh, unfairly maligned for much of his career, immensely important. Bring on the Ashes.
E – ESPERANCE OPEN FOR BUSINESS:
The first of 10 meetings at the Esperance Bay Turf Club gets underway tomorrow,  with six races acting as a wonderful support programme to the bumper Railway Stakes card at Ascot. The first on the day is slated to jump at 2.26pm and the last at 5.37pm. The second meeting at the EBTC will work in unison with the Group 1 Kingston Town Classic card on December 4. 
F – FOOT IN MOUTH DISEASE
Nick Kyrgios is not the first athlete to experience it. Nor will he be the last. But his claims this week that he was taken out of context for calling for the Australian Open to be cancelled to guard against a coronavirus outbreak was comical. Oh Nicholas. It was your own words on your own podcast. How in the hell were you taken out of context? Having been criticised widely for his bizarre views, it was little wonder Kyrgios backtracked very quickly. 
G – GREY MATTER
What a wonderful 24 hours upcoming for greyhound racing. Tommy Shelby will tonight contest a heat of the Melbourne Cup at Sandown, jumping from box eight in a high-stakes race that features the speedy Nikoli Bale. It is Tommy's first race since August and opens up the possibility of him winning the three majors — the Australian Cup, Golden Easter Egg and Melbourne Cup. Closer to home tomorrow night, there are three crucial Dogs WA Phoenix qualifiers at Cannington. 
H – HEAVING
Best of luck to Perth Glory coach Richard Garcia, chief executive Tony Pignata and owner Tony Sage ahead of tomorrow night's home clash with Adelaide United at HBF Park. The recruitment of former English international Daniel Sturridge has created enormous interest in the round-ball game again here in WA and the expectation of a capacity crowd dripping in purple at the inner-city venue is a credit to all involved. Sturridge has impressed Glory with his conditioning after only recently emerging from hotel quarantine and while a starting role against United is not going to happen, it would be a major shock if he doesn't see some game time tomorrow night before his new home fans.
I – INTERNATIONAL INTEREST
The buying bench at this week's Ready To Run Sale at Te Rapa was extremely strong. In what hopefully is an indication that next year's yearling sales, both here in Perth and in the Eastern States, even across the ditch, will again be robust, five of the top 10 lots will eventually find their way to Hong Kong. Tellingly, three of the five colts purchased were sons of brilliant sire Deep Field, who is enjoying an excellent run of results in the competitive Asian jurisdiction. 
J – JHYE THIS FOR SIZE
All WA cricket fans — and the goodwill probably extends beyond our borders to be fair — were thrilled this week to learn of Jhye Richardson's inclusion in the Ashes squad for the first two Tests. Richardson is a prodigious talent with Test experience already and could have become a regular in the national set-up had it not been for an untimely shoulder injury. Starring at the Gabba — the scene of the first Test — against the likes of Joe Burns, Marnus Labuschagne and Usman Khawaja late last week, certainly didn't do his cause any harm.
K – KAH BACK ON THE ROAD
She had been in the garage for far longer than she expected, but Jamie Kah is ready to hit the open road again and do what she does best. Last season's champion jockey in Melbourne, Kah was banned for three months for an illegal gathering at a Mornington Airbnb and then copped an extra couple of months after it was found she provided false/misleading evidence to stewards. The secondary sanction was overturned on appeal this week, enabling Kah to return to the saddle once her original ban expires next Thursday.
L – LEOPARDS AND SPOTS
What is that saying about leopards never changing their spots? Justin Langer might just give you a gentle nudge if you feel it still applies. The coach's intense and hands-on style wore thin on Australian players, in all three formats, over the past 12 months. It is why he received some honest feedback, with the none-too-subtle suggestion that if he didn't change his ways, his current deal which expires next year, would be his last at the helm. Langer didn't necessarily appreciate the advice, but he took it on board, loosened his grip and adjusted his methods. The result? A happy group that this week climbed the T20 summit.
M – MISSILE LAUNCH
Neville Parnham could have pushed on to the WA Champion Fillies Stakes (1600m) with his quality three-year-old Flying Missile. Viewed as suspect beyond 1200m, she ran gallantly to grab third in the Listed Burgess Queen Stakes (1400m) on Melbourne Cup day. Instead of progressing to the mile, the Hall of Fame trainer switched his focus back to the Listed Placid Ark Stakes (1200m). And from a suitable barrier (6) there tomorrow, she is going to have her share of admirers as she chases a first black-type victory.
N – NEW FACES
Will be all the rage next week when the 2021 AFL National Draft takes place over two days. The lottery, which is held on Wednesday and Thursday before the pre-season and rookie drafts are staged on Friday, will provide a pathway to some of the best young talent the country has to offer. North Melbourne, who this morning announced they had eradicated $9 million of debt, will call out South Adelaide Jason Horne-Francis with their prized No.1 pick.
O – OH MY
We're still waiting for confirmation to see which party is the happiest with Australian golfer Su Oh's hole in one over the weekend just gone … Oh or her parents. The 25-year-old, who was born in Seoul but is now based out of Melbourne, earned a two-year lease of a Lamborghini of her choice after she holed a seven-iron at an LPGA event in Florida. She said her parents would probably be relieved that she doesn't have to dart around the streets of Melbourne in their VW. Oh was fearful of how she would handle the power of the Lamborghini. "I hope they have good insurance," she said. 
P – PACKED TO THE RAFTERS
An MCG bursting at the seams for the opening day of a Boxing Day Test between Australia and England. If you had have mentioned that at any stage in the first nine months of 2021, you would have been committed. It is now very much on the cards after Victoria announced yesterday there were no longer any restrictions on gatherings throughout the State. Now for that Melbourne weather to turn the corner and give us five days of absorbing Test cricket on the grandest stage of all.
Q – QUICK RETURN
With every purchase at a yearling sale comes a sense of apprehension relating to whether there will be a return on investment. It is not always the case. Indeed, figures say that it rarely happens. But you can abstain or get in the game and for that reason, here's hoping those involved with Left The Building can be rejoicing after today's running of the Magic Millions Crystal Slipper Stakes (1100m) at Ascot. The Exceed And Excel colt was bought for $130,000 earlier this year and flashed enormous potential with his last-to-first effort to take out a 1000m trial at Belmont on November 8. The trainer-jockey combination of Luke Fernie and Chris Parnham had juvenile success during the week and will be eager to double up today.  
R – RARE AIR
Patty Mills' stunning first year at the Brooklyn Nets continues to gather momentum. Having joined the Eastern Conference powerhouse in the off-season, the Australian guard's contribution from the bench was invaluable in the ongoing absence of Kyrie Irving. As a result, he has in the past week been elevated to the starting line-up and continues to shoot with accuracy from range. Mills sits second in the league in three-point accuracy, going at a clip of 47.9% whilst hitting an average of 2.8 triples per match. Steph Curry, arguably the greatest shooter the NBA has ever seen, is operating at 40.6%. 
S – SPEED DEMONS
Ascot trainer Dan Morton has enjoyed a season in the metropolitan area that the rest of us marvel at. He has had 64 runners, with 32 of them placing either first or second. His 19 victories give him a strike-rate of 29.69%, with several of them coming in Listed and Group races. And after we push beyond tomorrow's Railway Stakes meeting where he has strong representation, all eyes will be on the composition of the Winterbottom Stakes field. Morton's two frontline sprinters, Elite Street and Wilchino, have wowed the crowds this spring and if they were to quinella next Saturday's $1 million feature, nobody would be surprised. Elite Street's most recent victory in the Group 3 Colonel Reeves Stakes (1100m) was awesome, as was the effort of Wilchino to stop the clock at 1:08.58 over the 1200m in a ratings race last weekend.
T – TREASURE MAP
The starting price profile of Treasured Star tells us punters believe they can get their hands on a pot of gold if they keep following her. In four lifetime starts, she has gone around at $1.50, $1.28, $1.45 and $2.50. The daughter of Toronado has started favourite in each outing. Though she has only won two of them, she hasn't disappointed in the other starts. Therefore it's no surprise that she again heads the market for tomorrow's Group 2 $500,000 WA Guineas (1600m). With blinkers fitted for the first time and a lovely midfield draw in six, Treasured Star is the one they all have to beat.
U – UNANIMOUS
Tim Tszyu was meant to knock out Takeshi Inoue in Sydney on Wednesday night. All of those crammed inside Qudos Bank Arena were baying for blood and when Tszyu landed a vicious uppercut in the first round that staggered his Japanese opponent, a stoppage seemed inevitable. But Inoue, who presented in excellent condition, remained vertical at the end of 12 rounds. The three judges were left to deliver Tszyu a unanimous victory, improving his record to 20-0 ahead of a world title shot for the WBO super-welterweight belt held currently by Brian Castano.
V – VALOUR REQUIRED
Valour Road, the Simon Miller-trained gelding who was a Magic Millions 2YO Classic winner on debut and also claimed the Group 2 Karrakatta Plate (1200m) as a juvenile, will need to display as much courage as possible to contend in tomorrow's Railway Stakes (1600m). His preparation has been seamless, but he is the 58kg topweight and Brad Rawiller faces the unenviable task of giving his mount a smooth passage from barrier 16.  
W – WEST IS BEST
Western Empire's already firm grip on Railway Stakes favouritism became a stranglehold when he destroyed his rivals to win the Group 3 Asian Beau Stakes (1400m) on October 30. The first-up effort was ARROGANT, yet you could still have got around the $2.30 mark with TABtouch late last week. Then came the final field, leading to a trim-up before he came up with barrier three on Tuesday afternoon. As of Wednesday night, he was into a ridiculously short $1.60. As of today,  Western Empire is $1.75. Bad luck, it seems, is the only thing that can bring him undone.
X – XTRAVAGANT
Is the sire of Devoted, the forgotten horse in the WA Guineas. His run in the Listed Fairetha Stakes (1400m) from a high draw was good. Tomorrow he will jump from barrier two for Kyra Yuill, enabling the pair to camp all over the speed. It is conceivable he will be in front of main rivals Treasured Star and Buzzoom and have It'sarayday on his inside turning for home. From there, the son of the Newhaven Park stallion will get his chance. The $17 is enticing from an each-way perspective.
Y – YOU SNOOZE, YOU LOSE
The Gold Coast Suns fell asleep at the wheel this week. Whilst they were having a siesta, North Melbourne quietly drove up alongside, stole their wheels, opened the doors, pilfered the centre console and glovebox and left with Hugh Greenwood's signature. The big-bodied midfielder was de-listed by the Suns, who intended to redraft him. Instead, he is now a Kangaroo and will call Arden Street, not Metricon Stadium, home in 2022. 
Z – ZED'S CLUB
After Hot Zed won in slashing fashion first-up this preparation, trainer Lou Luciani proclaimed the four-year-old "had a good race in him". The gelding was perhaps a little disappointing second-up in a slowly run race, but hits tomorrow's Listed Carbine Club Stakes (1400m) after losing no admirers when fifth behind Wilchino seven days earlier. He is reunited with Chris Parnham and has a sweet gate from which to attack his maiden black-type event.   Over to you, Hot Zed.