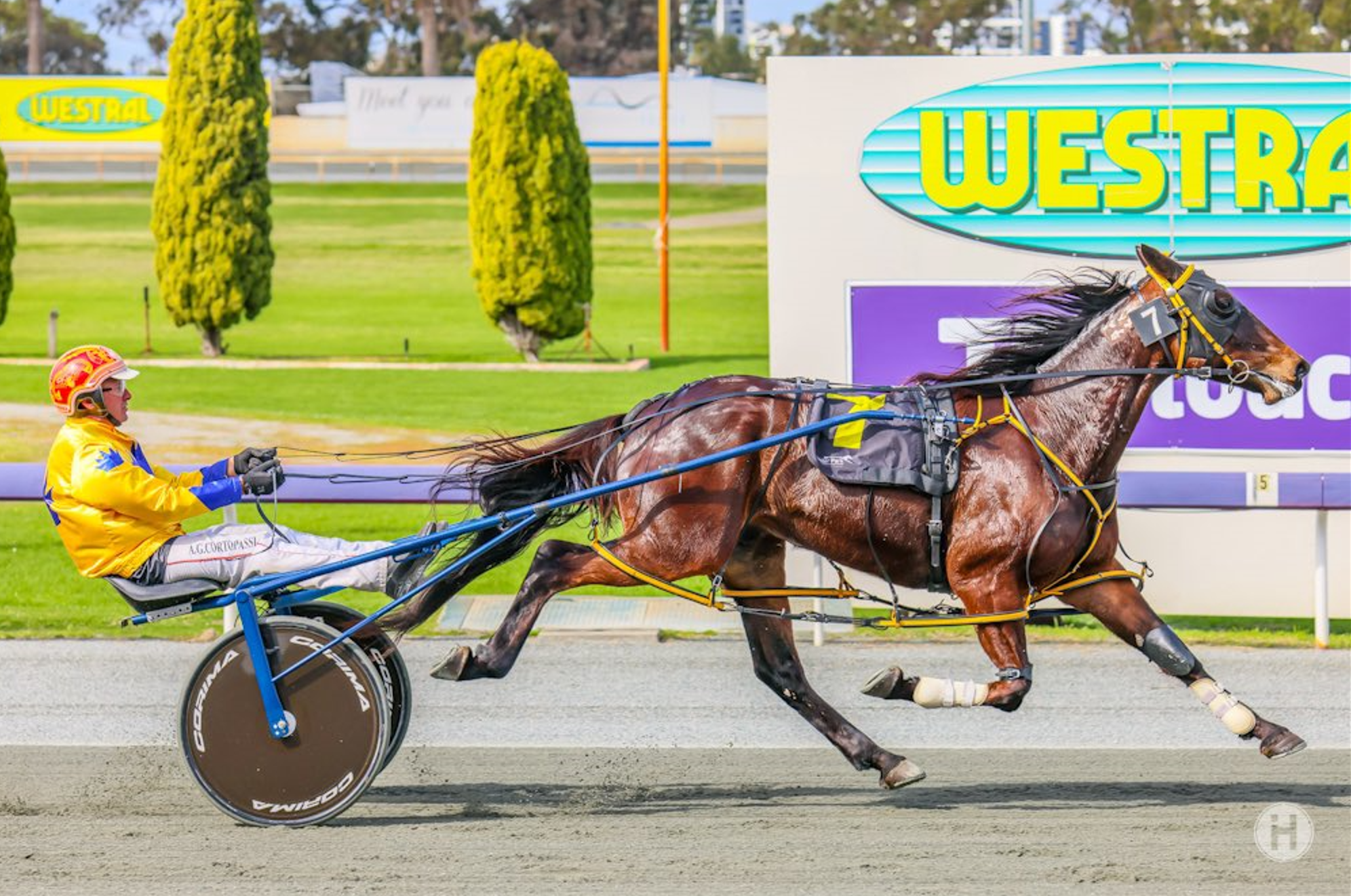 Image: Hamilton Content Creators
A – ABOUT FACE
Lachie Neale was in the headlines all week and it seemed the intense focus, indeed the savage fallout, from his proposed reunion with Fremantle, proved too much. To put it simply, he blinked. Don't think for one moment that the reigning Brownlow medallist and his wife Jules weren't intending to return to WA and be a key part of the Dockers family from 2022. Neale had a chance to dismiss the report from Ryan Daniels when he met the club on Monday. He didn't. Having soaked up all of the commentary (not all of it pleasant), the prolific midfielder yesterday stated his desire to remain with the Lions.  
B – BUCC UP
She's back, baby. The NFL, the biggest sport in the USA and one of the most watched codes throughout the world, resumed this morning with the Super Bowl champion Tampa Bay Buccaneers hosting America's team, the Dallas Cowboys. The Buccs stunned the world by winning last year's Big Dance in Tom Brady's first year at the QB position and given the GOAT has returned for the 2021 campaign, it would take a brave person to suggest they will not be active at the pointy end of this season.
C – COMMONSENSE
There wasn't a lot of it shown by Jamie Kah or the other jockeys who frequented a Mornington Airbnb last month. And they copped their right whack because of it, with the prospect of more sanctions upcoming after allegedly providing misleading evidence to stewards. But the decision by Racing Victoria to welcome, not exclude, Kah from the Victorian Racing Awards function on Sunday night was the right one. She made a horrible decision and is paying a heavy, albeit justified, price for her transgression. That said, she deserves to be congratulated for her deeds for 2020-21 and that should involve accepting the Scobie Breasley Medal.
D – DEAD IN THE WATER
The Taliban changing its stance on allowing women to participate in sport? Good luck with that. And because of that, the historic men's Test between Australia and Afghanistan in Hobart from late November will not take place. Cricket Australia says the Taliban's response to diversity is unacceptable and seems quite content to put a pen through what would have been a significant occasion in the history of Test cricket. 
E – EARLY BIRD GETS THE WORM
Well done to Perth Racing for making the switch they had to make. That is bringing forward the meeting at Belmont on grand final day, September 25. The opening race will jump at 10.34am and the last at 3.30pm before the focus of all and sundry is directed across the road for the AFL grand final. Bacon and egg sandwich with a pint anyone?
F – FULL HOUSE
We have moved past the days of the "Full House" sign going up, but if it was still in vogue, Optus Stadium officials would have had plenty of time to come up with a fitting version for tonight's Melbourne and Geelong preliminary final. Tickets for the public went on sale on Monday evening and were all gone inside four hours, with the expectation that a crowd close to 60,000 will be on hand to witness arguably the biggest Australian Rules game played inside the $1.6 billion stadium. It is a crowd befitting such a contest at a world-class venue.
G – GRAB A SEAT
It is best that you sit down so you can best consume what you are about to read. American Patrick Cantlay finished the PGA Tour as the FedExCup champion after claiming the season-ending Tour Championship in Georgia earlier this week. He banked (Australian dollars) $20,379,450 for his efforts. Overall for the year, Cantlay pocketed $30,757,759 for the season, which equates to $1,337,294 per event, $415,645 per round, $23,901 per hole or $5979 per shot. In the words of Brian Taylor, wowee!!!!
H – HEAVYWEIGHT STOUSH
The NRL hasn't mucked around. It will launch what promises to be a semi-final series like no other with tonight's showdown between Melbourne Storm and Manly. There is no love lost between these two rivals and the prospect of advancing directly to a preliminary final in a fortnight, as opposed to heading to Mackay next weekend, is genuinely enticing.  
I – IN THE SPOTLIGHT
Incentivise, step right up. There is no place to hide this time of the year if you have designs of mixing it with the big boys (and girls). And that is what Peter Moody, Brett Prebble and the connections of Incentivise have this spring, starting with tomorrow's Group 1 Makybe Diva Stakes (1600m) at Flemington. The gelding went through his grades in spectacular fashion in Queensland during the winter months and faces his acid test at headquarters — an assignment short of his best trip at weight-for-age. Offsetting that however is there doesn't appear to a heap of speed and he has drawn low, enabling Prebble with options after the gates open.
J – JUST DESSERTS
Think of all the greyhound gongs imaginable and then think Team Tommy Shelby. Fittingly, the WA dog was this week named the Australian Greyhound of the Year for 2020-21 after claiming three Group 1 victories in various States. His sire, Fernando Bale was named stud dog of the year and his mother, Serena Fly High, the broodbitch of the year. Trainer Steve Withers, who has guided Tommy Shelby so carefully through a career on and off the track, was named Australian Trainer of the Year. Well done gang.
K – KENNY DO IT
Will it be a case of third time lucky? Ken Hinkley and everyone associated with Port Adelaide will be hoping that is the case when the Power host the Western Bulldogs at Adelaide Oval tomorrow night. Hinkley has been forced to digest two heartbreaking preliminary final defeats — to Hawthorn in 2014 and Richmond last year — during his reign at the helm of the Alberton-based club. Given their season, health of the group and the Bulldogs' schedule in this year's finals campaign, Port will never get a better look.
L – LOTS TO LIKE
Godolphin head trainer James Cummings is spoilt for choice. The list of headline acts at his disposal is the envy of so many others. Today at Kembla Grange, he will wheel out one galloper who might be the best of the best … Anamoe. Already a Group 1-winning juvenile, the son of Street Boss trialled up like a weapon over 742m behind Gytrash and is the $2.45 favourite in The Run To The Rose (1200m) today. How he fares is likely to provide a level of clarity over where Anamoe is seen next.
M – MUM'S THE WORD
There have been a swag of ruckmen in the history of the VFL-AFL with a greater skillset than Shane Mumford. But he fits into the category as one of the most feared. Big Mummy, a premiership player with Sydney in 2012, has made a habit of destroying his opponents, especially midfielders that occupy the space around him. He bravely backed-up against Geelong last Friday night off a six-day break and whilst he contributed, was not able to lift the Giants over the line. Mumford was emotional as he left Optus Stadium after the final siren and coach Leon Cameron said it was almost certainly the last time we saw him as a player. Mumford can be very satisfied with his 214-game career.
N – NOTORIOUS B.I.G
There are big expectations surrounding Notorious One, the well-bred gelding with a big frame, a big stride length and a brain that is, well, according to co-trainer Chris Gangemi, not so big. It's debatable whether the penny will ever drop, but Notorious One is undeniably learning start by start what is required to be a serious racehorse. And if he handles his first foray in black-type company tomorrow and takes out the Listed Farnley Stakes (1400m) at Belmont Park, there might be some very, very big races in store. 
O – ONE PLUS ONE
Equals two. And if Novak Djokovic is able to win his semi-final against Alexander Zverev and then prevail in the final at Flushing Meadows opposed to Daniil Medvedev and Felix Auger-Aliassime, he will clinch the US Open, giving him a rare calendar grand slam. And should that occur, Djokovic will boast 21 major titles — one more than Roger Federer and Rafael Nadal — and be well on his way to being proclaimed the GOAT.
P – PERFECT 10
History in Hanoi. That is what the Socceroos achieved earlier this week when they downed Vietnam 1-0 in a hard-fought World Cup qualifier. There have been greater margins in favour of Graham Arnold's men, but this was seriously important. A victory that will be remembered for a long, long time. Why? It was their 10th successive win in a World Cup qualification campaign — the first time in their history. They join Germany, Spain and Mexico as the only countries to have achieved the feat.
Q – QUEENSLAND AGAIN
Twelve months after the Sunshine State was the toast of all things AFL, it has again come to the rescue of the NRL. For the first time in the game's history, a stint stretching more than century, the NRL grand final will be staged outside NSW and across the Tweed in Brisbane. The decider will take place on Sunday, October 3 at Suncorp Stadium, which just so happens to be less than 5km away from the Gabba, the venue for last year's historic AFL grand final between Richmond and Geelong.
R – RONALDO'S RETURN
Talk about a homecoming to end all homecomings. Cristiano Ronaldo's signature with Manchester United last month sent the footballing community into a frenzy and his presence tomorrow night, WA time, at Old Trafford for the Red Devils' clash with Newcastle promises to be one of the most scrutinised EPL fixtures for many a year. A high achiever with an insatiable appetite to be the best player on the planet, Ronaldo said he was not back in England for a "vacation". Ronaldo often talks the talk, but he rarely doesn't walk the walk.
S – STORM WARNING
Think naturally gifted gallopers who travel sweetly throughout and let down powerfully and many horses spring to mind. With all due respect, Superstorm is not one of them. That's not to say he isn't mighty effective. The Sebring gelding has always had his share of talent, but is forever on a loose rein and reliant on a slice of good fortune in the course of a race given his racing pattern. It was the case last Saturday in the Group 2 Feehan Stakes (1600m) at Moonee Valley, but a Damien Oliver peach enabled Superstorm to nose out Elephant (yes, that sounds odd) and book a ticket into the $5 million Cox Plate (2040m) next month.
T – TWILIGHT ZONE
The AFL is all-in when it comes to somewhat of a football extravaganza here in Perth during September. And importantly, the league will maximise what makes Optus Stadium so very special by starting the grand final, a fortnight tomorrow, at 5.15pm, WST. The first half will be in natural sunlight before the artificial lights take effect, and the LED lighting is unleashed, for the half-time show and the second half of what promises to be something very spectacular and very West Australian at the same time.
U – UNDENIABLE
We didn't need a reminder of Magnificent Storm's talent ahead of last Friday afternoon's Group 3 York Cup (2130m) at Gloucester Park. But we got one and it was simply breathtaking. Magnificent Storm was able to unleash his blistering turn of speed and run past his Golden Nugget conqueror Minstrel like only the really good ones do, chalking up win No.16 from just 18 appearances. Ray Williams, one of the good guys of the sport, has an absolute superstar on his hands. 
V – VALACHI'S VICTORY STREAK
Currently stands at five and is every chance of extending to six in a terrific final of the Spring Gift (520m) at Cannington tomorrow night. Valachi has been peeling off sub-30 second times and has the advantage of box eight. In saying that, he will need to bring his A-game to overcome the likes of Serong, Sunset Piper and Sir Monty, whose hopes have been boosted by the box draw.
W – WAITING BY THE PHONE
Cliff Brown has been since last Saturday's McEwen Stakes (1000m) at Moonee Valley. Brown, who has returned to Mornington after a successful training stint up in Singapore, uttered the words "The Everest" after The Inferno finished powerfully to make amends for a first-up failure last month. The Inferno's victory might have come in a Group 2 feature worth just $300,000, but he did beat home Group 1 winners Portland Sky (2nd) and September Run (3rd). We will now get to see The Inferno in the Group 1 Moir Stakes (1000m), also at the Valley, and surely another impressive display will see slot holders finally dial Brown's number.
X – XTRA GEAR
Trainers and jockeys (and owners, for that matter) loves horses with gears. Richard Laming is no different. The Cranbourne-based trainer was more than satisfied with his filly, Xtra Gear's debut run behind spruik filly Invincible Caviar at Sale last month and understandably delighted with her victory at Geelong last weekend at only her second start. The daughter of Xtragavant was well found in the market, support that was justified given the ease of her victory. She will be winning better races than that one.
Y – YOU HAVE NONE
Chris Scott all but said that to Peter Larkins when he was asked his opinion on the renowned sports doctor's comments surrounding Geelong defender Tom Stewart's foot injury. Scott, who doesn't need to be asked twice to enter a confrontation, either verbally or physically, made it known that the Cats' medicos, not Larkins, were who he was most interested in listening to. His response was understandable. Equally, I'm not sure Larkins is the type of individual who will shy away from giving a comment over a footballer's injury in the future. 
Z – ZOUZ TWO FROM TWO
So much for being a second-stringer. Zouzarella underlined her class last weekend when she stormed home to win the Listed Atlantic Jewel Stakes (1200m) at Moonee Valley. An impressive winner at the track on debut the month prior, Zouzarella was not expected to challenge stablemate and Thousand Guineas favourite Argentia. We now know that Argentia had little luck in the run and was sore after the race. But that shouldn't take anything away from the daughter of Zoustar, whose value rises each time she steps out.