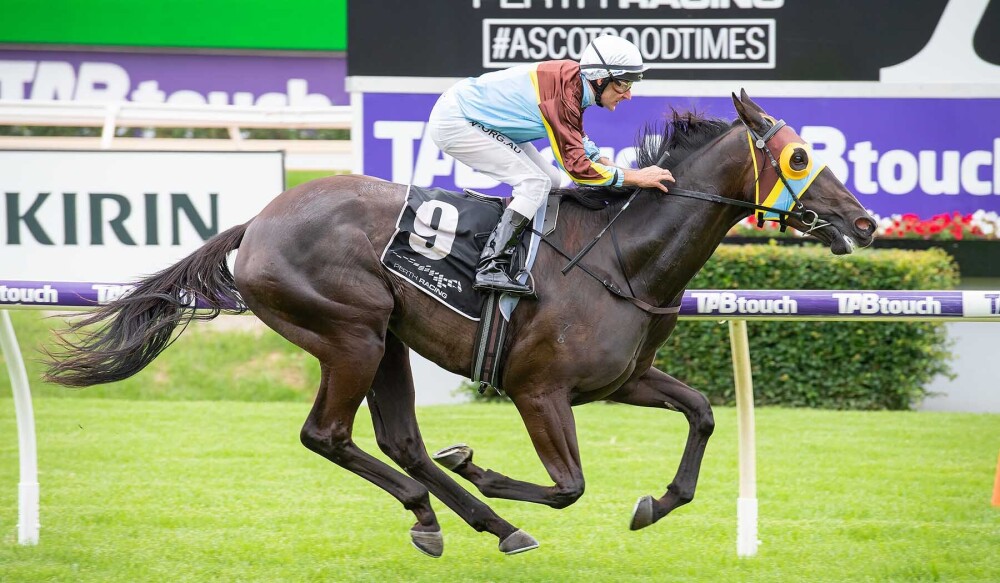 A — ARE WE THERE YET
The AFL took a giant stride in late January when it introduced a mandatory 12-day stand-down rule regarding players who are concussed. While the emphasis on the welfare of players is undeniable, maybe the league has to go a step further in penalising those who choose to bump and concuss a rival. Sam Reid received two matches for his heavy hit on Nat Fyfe, a week after Patrick Dangerfield was suspended for three weeks. CTE is a huge issue. Of that there is little doubt. There are going to be accidental head knocks in such a ballistic game that is elite-level Australian Rules. But is it time to ban those who elect to bump and wound a player above the shoulders for at least a month? Perhaps it is a conversation that needs to be had. And it would be great if the AFLPA got on the front foot.
B — BREATHE OUT
Chris Scott hasn't had a great opening fortnight. The emotional Cats coach launched a spirited defence of Patrick Dangerfield's actions in knocking out Jake Kelly in his post-match press conference after round one, only to concede in the ensuing week that his premier midfielder had erred. Then last Friday night, he crossed the line at the quarter-time break when he approached Brisbane's players before defending Gary Rohan's off-the-ball round-arm strike of Lachie Neale. Scott said he was comfortable with Rohan's actions. Yet the Cats accepted the two-week suspension offered by match review officer Michael Christian. Confused? You are entitled to be. It seems Scott is also.
C — CLEARLY COINCIDENTAL
Steve Smith. My oh my. How convenient it was to hear him express his desire to be captain again in the week the board at Cricket Australia was set to meet to discuss the leadership options of the men's national side. Smith should never be afforded the right to guide his country again after he lacked leadership by refusing to intervene in the sandpaper scandal at Cape Town. It would be better if he gave his unequivocal support to Test skipper Tim Paine, his likely successor Pat Cummins and one-day captain Aaron Finch rather than worry about enhancing his brand and legacy as he has done for some time. The Australian cricket side is for all Australians, not just Steve Smith.
D — DIRE STRAITS
Is exactly where Des Hasler and his Manly Sea Eagles players find themselves in following last night's 46-6 shellacking at the hands of Penrith. The Sea Eagles weren't expected to trouble Ivan Cleary's side, runners-up in 2020, but their fans were entitled to see a better performance on home soil. The lack of care from the opening whistle to the final siren was alarming to put it mildly. It is going to be a very, very long season.
E — EGG-CITING
As much as we would all like to see Tommy Shelby back in Perth preparing to contest the Perth Cup at Cannington later this month, it is terrific to chart the progress of the "People's Dog" in Sydney. Tommy has come up with box one in the second semifinal of the Golden Easter Egg at Wentworth Park tomorrow night and if his display last week is any guide, he should be advancing to another Group 1 final … and a bloody big one at that!
F — FAST EDDY
Raw speed and sustained speed. That is what Eduardo displayed last Saturday afternoon at Rosehill to take out the $700,000 Galaxy (1100m) at Rosehill. Part-owned by WA interests, the Joe Pride-trained gelding gave nothing else a chance to take out the Group 1 and put fellow speed machine Nature Strip on notice ahead of the prestigious TJ Smith Stakes (1200m) at Randwick next Saturday. On what we have seen from Eduardo over the past nine months, another crack at The Everest later this year is surely on the cards.
G — GOOD ON RWWA
For having the courage and foresight to dip the toe in the water and conduct race meetings on Good Friday. Today's action at Ascot, Kalgoorlie, Gloucester Park and Mandurah is the fifth year now that the public in WA have been able to enjoy live action while most of those on the east coast put their feet up. After COVID-19 wiped out crowds being on course last year, expectations are high that attendance figures will be strong, with Perth Racing officials hoping for at least 5000 to go through the turnstiles.
H — HYPE IS REAL
It is debatable whether Tim Tszyu has ever been paid a compliment like the one afforded to him by veteran Irishman Dennis Hogan. In the egotistical, self-promoting world of boxing, respect can sometimes be hard to find through all the crap spoken by fighters. But Hogan was quick to blurt out the "hype is real" to Tszyu after being punished in Newcastle on Wednesday night, leading to his corner throwing in the towel. Hogan is now a believer in the talents of the 18-0 Tszyu, who is without doubt the real deal. A world title bout is inevitable.
I — IRREFUTABLE
Sam Kerr featured in the A to Z last week for her heroics in Chelsea's 2-1 first-leg quarter-final win in the Women's Champions League. Well, she deserves another mention after a starring role in the return leg against Wolfsburg that propelled the Blues into the last four. Kerr scored one goal and had a key role in another as Chelsea prevailed 3-0. The West Australian is the best striker in women's football. Bar none.
J — JERICHO JOURNEY
Having spent just over 24 hours in Albany this week in the lead-up to the Wellington and Reeves Albany Cup on Sunday, it is obvious the great southern town is the perfect setting for the Jericho Cup WA qualifier on Monday, April 26. Tagged "The Road to Jericho", Albany will play host to the 3100m race worth $100,000, where the winning connections not only earn nearly $60,000 in prizemoney, but a start in the Jericho Cup at Warrnambool in November and a $20,000 travel package. Albany played an integral role in the departure of ANZAC troops heading to Gallipoli in 1914. Sadly for many young men, it was the last of Australia they saw.
K — KARRAKATTA DAY
Comes up tomorrow afternoon at Ascot. The grand final for two-year-olds here in WA is one of the most even editions we have seen in recent memory. Strapping filly Pat's Got Sass heads up the TABtouch market following her impressive debut win, gallant third in the Group 3 Gimcrack Stakes at her second start and coming up with barrier two on Tuesday afternoon. But it wouldn't be a shock if seven or eight other horses were able to bob up and clinch the $500,000 feature. It is that sort of race this year. Cannot wait.
L — LUNAR ECLIPSE
All of WA, and a fair chunk of the east coast, it seemed were in the corner of Pure Devotion or Temptacion in last Saturday's Group 3 WA Oaks (2400m). When Temptacion loomed and probably headed Lunar Impact, it seemed smart. As she peaked late after having carted the field up, it was Pure Devotion who looked the danger. But neither were able to haul in the outsider, perfectly prepared by David Harrison and beautifully ridden by Jason Whiting. Lunar Impact was a maiden heading in, but is now a valuable broodmare prospect with the capacity to become even more enticing for breeders when she contests next weekend's Group 2 WA Derby (2400m).
M — MONEY, MONEY, MONEY
Is what the owners of Golden Slipper winner Stay Inside will be rolling in whenever they so desire. There is no reason to scoff at the dollars earnt from being victorious in the world's richest race for two-year-olds. But the barn, not the track, is where he will make his presence felt. Recent winners of the Slipper have struggled to push on at three and there is no denying he will be worth eight figures for any stud interested in standing him post-racing career.
N — NO LETTING UP
We shouldn't be surprised. The Perth Wildcats just keep on keeping on. The 95-89 win over the Sydney Kings at RAC Arena last night was their eighth in a row and yet another example of why Trevor Gleeson's men are entitled to believe another championship is within reach. All and sundry felt the current Wildcats roster wasn't good enough to contend. We should have known better. Any team boasting Bryce Cotton is a legitimate threat.
O — ON TOP OF THE WORLD
Ash Barty didn't have the Australian summer many expected she would. But she remains at the summit of women's tennis following Naomi Osaka's shock quarter-final loss in the Miami Open yesterday. Barty is guaranteed to hold the No.1 ranking for another five weeks, stretching her reign as the game's best player to 74 weeks — ninth on the all-time list. It is a superb achievement when you consider those who have held the mantle for longer previously are Steffi Graf, Martina Navratilova, Serena Williams, Chris Evert, Martina Hingis, Monica Seles, Justine Henin and Lindsay Davenport.
P — PERFECT FIT
Congratulations to Hockey Australia on the appointment of Katrina Powell as the new coach of the Hockeyroos. A dual Olympic Games gold medallist, Powell knows what is required to achieve the ultimate success. Her elevation to the top job will also ensure a far more harmonious locker room, something that was missing in the Paul Gaudoin era. She is the first female coach of the Hockeyroos since Colleen Quinn more than 40 years ago.
Q — QUEENSLAND'S QUEST
To return to as close to normal as possible took a turn for the better yesterday when Premier Annastasia Palaszczuk announced an end of the snap three-day lockdown. It was hard to comprehend the State found itself in all sorts this week as Queensland sporting teams got out of dodge and headed south. You only have to cast your mind back to 2020 when the State almost single-handedly saved the AFL season and the Sunshine Coast was the base for NRL premiers Melbourne Storm for an eternity.
R — ROYAL CONCERN
Is what Bob and Sandra Peters were confronted with this week surrounding fresh injury concerns over Arcadia Queen. Scratched from the All-Star Mile at Moonee Valley last month because of soundness problems, Arcadia Queen looked to have tomorrow's Emancipation Stakes at her mercy. That was until a tendon injury was discovered, ruling her out of the autumn carnival in Sydney. Soon to turn six, the Peters are now presented with a dilemma … delay retirement and hope she makes a full recovery or send her to the breeding barn.
S — SANITY PREVAILS
We won't have to wait long now before we see an 18th man on the bench at all NRL games. The ARL Commission ticked off on "an emerging player" being allowed to join the game-day line-up. There is a catch, however. The 18th man will only see action if three of his teammates fail a HIA (head injury assessment) throughout the course of a match. In time that could be amended, but kudos to the ARL for taking the necessary steps to prevent sides, and by extension of that coaches, from being seriously compromised on the weekends.
T — THE MASTERS
Two words. That is all what is required to describe the most prestigious golf tournament in the world, which just so happens to take place next week. Though it is officially known as the US Masters, it is affectionately referred to as the  Masters by those who are swept up in the history and mystique of the happenings at Augusta National. Can an Aussie follow in the footsteps of Adam Scott, who became the only player from Down Under to don the green jacket in 2013? Let's hope so. The back nine on Sunday is compulsory viewing, regardless of whose name is on the leaderboard.
U — UPHEAVAL
Brisbane's week leading into last night's match contained its fair share of that. The Lions were dealt a manure sandwich down at Geelong last Friday, a match that went ahead only after the Victorian Government gave it the go-ahead because of a positive COVID-19 test back in Queensland. As they prepared to head to the airport on the team bus, despite concerns about what was happening back home, Lions chief executive Greg Swann told them they weren't heading anywhere and they should get off and prepare to settle back into the team hotel. The round three game against Collingwood was switched from the Gabba to Marvel Stadium, but Brisbane found a way to defy the odds to win a thriller courtesy of a kick after the siren from Zac Bailey. It might be the win that sparks their campaign.
V — V8
Is what Verry Elleegant has under the hood. That could even be selling her short. The New Zealand-bred mare who now calls Australia home, notched her eighth Group 1 win last Saturday with a slogging victory over international superstar Addeyyb at Rosehill in the Ranvet Stakes. Rarely do we see head-to-head rivalries like we witnessed in the Ranvet, a contest that has all salivating at the return bout in the Group 1 Queen Elizabeth Stakes (2000m) at Randwick during The Championships.
W — WELCOME BACK
Was it just me or was the entire AFL community absolutely thrilled to see Lance Franklin back at the SCG last weekend, his first appearance since late 2019? More streamlined than we have become accustomed to in the past few years, Buddy booted three and gave all of those inside the saucer-shaped venue reason to cheer. We have seen the best of him and he is closer to the end than the start, but Buddy's standard is still better than about 95% of the current crop of AFL players.
X — A BIG, RED X
Should be put through the name of field umpire Robert O'Gorman when it comes to consideration for finals umpires following his non-decision in the round two clash between Geelong and Brisbane. I am not one to normally lay blame at the feet of umpires … they have an important role to play and too often are critiqued too harshly. But O'Gorman's howler for not penalising Mark Blicavs for holding the ball in the dying moments should preclude him from officiating in big games later in the season. Do you have unwavering faith in O'Gorman to make a vital decision at a critical stage in a game of significance throughout September after he froze last week? Exactly!
Y — YELLOW AND BLACK
The football world has been watching Richmond closely over the summer and in the early part of the season looking for a drop-off. The slightest of slips that would indicate the hunger isn't there. I propose right here and now that we are wasting our time. The Tigers are as hungry as ever to solidify their standing as one of the greatest teams of the modern era by winning a third consecutive flag. After a bumpy road to the premiership last year, things are tracking smoothly now they are back in the comforts of Melbourne.
Z — ZAK'S PERFECT 10
Talk about a breakout performance. Port Adelaide's Zak Butters quite rightly was awarded the maximum 10 votes in the AFL Coaches' Association award for his dominant display against Essendon last Saturday. Butters amassed 36 possessions, six clearances and kicked a goal at 86 per cent efficiency. He also had eight score involvements and a game-high six tackles. All of this from a 20-year-old in only his third season at the top level. West Coast will be well advised to quell his influence at Optus Stadium tomorrow night.