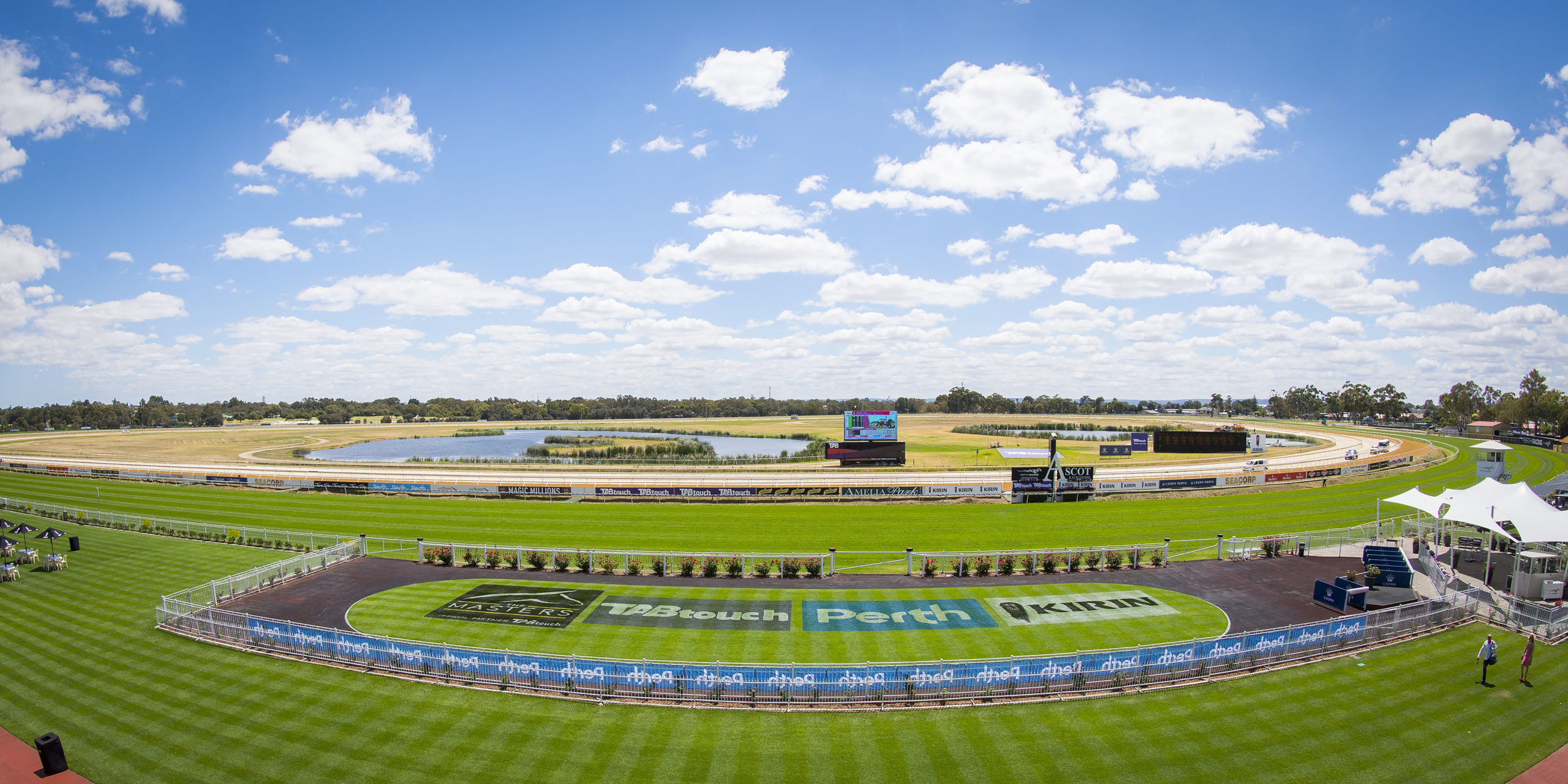 A – AH, ASCOT
Cannot find one hardened racing lover who is not excited about getting back out to headquarters tomorrow. That is taking nothing away from the job Belmont did to again hold up the sport during the winter months. A fresh pad at Ascot with the promise of Group 1 racing on the horizon certainly tickles the pickle. The forecast of a mild spring afternoon only heightens the senses.
B – BOMBS AWAY
Hands up Essendon players if you actually want to stay at the club. The retirement of Conor McKenna last month was compounded this week by the news Adam Saad and Joe Daniher wanted out. The jungle drums are beating regarding Orazio Fantasia, who is again being linked to a return home to South Australia, while Zach Merrett is not overly enamored with the set-up at Tullamarine either. The club is in a world of hurt.
C – COOL YOUR JETTS
Talking of jungle drums, it seems the AFL career of Lewis Jetta is all but over. West Coast haven't de-listed him yet, but it seems it is only a matter of time. A dual premiership hero with Sydney and the Eagles, Jetta found himself on the outer after losing condition during the COVID-19 break earlier this year and then not adjusting to life in the Queensland hub.
D – DRESS REHEARSAL
Spruik galloper Russian Camelot is dripping in red figures for tomorrow's Group 1 Caulfield Stakes (2000m). Provided he goes there and does what just about everyone on the planet expects, his quote for the Cox Plate (2040m) in a fortnight's time will trim even further. There is no escaping the Danny O'Brien-trained entire is an out-and-out star.
E – EAGLE HAS LANDED
Alligator Blood's build-up to the $7.5 million Golden Eagle (1500m) on October 31 will take shape tomorrow at Randwick when he contests the $500,000 Silver Eagle (1300m). Targeted at the lucrative pop-up race for some time by astute trainer David Van Dyke, Alligator Blood will carry a truckload of the punters' cash after his encouraging first-up effort in Queensland last month.
F – FLYING NORTH
That is what the WNBL teams will be doing in order to start and complete a condensed season. Eight clubs will play 56 matches in Cairns, Townsville and Mackay in a six-week period, starting from November 12. It is another coup for the Queensland government which has proven flexible and efficient in catering for both the AFL and NRL.
G – GEE-LONG SUMMER AWAITS
Chris Scott's tenure at Geelong started in the best possible fashion in 2011 when he steered them to a flag in his first season at the helm. Since then, the finals record of the Cats has been basic at best for a side loaded with talent. The loss to Port Adelaide last week was poor and leaves them on the brink against a Collingwood team full of beans after taking down West Coast. Heaven help Scott and his coaching staff if the Cats come up short tomorrow night.
H – HOT SEAT
It had been a bumpy ride for Manchester United manager Ole Gunnar Solskjaer leading up to this season and not much has changed. Indeed, the 6-1 spanking from Tottenham on Sunday sparked serious blowback and prompted many to question his tenure. Solskjaer needs a response to avoid the axe.
I – IN THE DOGHOUSE
For the second year in a row, Luke Beveridge's commitment to the unconventional has come up short. No side in the competition can run up possession numbers through the midfield like the Bulldogs, but their dearth of effective key-position performers at either end continues to be a problem. Yes, they finished powerfully against St Kilda, but the damage was done. The spotlight will start to turn in Beveridge's direction unless he fixes their issues.
J – JK IS OKAY
West Coast put to bed any speculation surrounding the future of two wonderful servants in Josh Kennedy and Shannon Hurn this week, signing them to one-year deals. As much as Hurn is a premiership skipper and set to break Dean Cox's games-played record, it's Kennedy's signature that is the significant one. He still has the ability to win matches off his own boot and presence will help with Oscar Allen's impressive development.
K – KEEPING THE FAITH
To stay the course or not! It is the dilemma confronting many of the punters around the country as we front up to the Thousand Guineas (1600m) at Caulfield tomorrow. Hungry Heart has finished second at all three runs this preparation, including last Saturday's Group 1 Flight Stakes (1600m) as a short-priced favourite. Her quote isn't as prohibitive tomorrow, but the addition of blinkers and a good gate have not gone unnoticed.
L – LONG TIME COMING
A lot has changed around the world since Dave Rennie was announced as the Wallabies coach last November, replacing Michael Cheika. Now, 11 months on, the Kiwi will get the opportunity to oversee the Australian side against its arch enemies, the All Blacks, in New Zealand on Sunday morning.
M – MAN O MAN
The Group 3 Mandurah Cup tonight headlines another quality card of chasing. Much interest centres around whether Pixie Monelli can find the top from box two and, once there, hold the challengers at bay. The presence of Mermaid Monelli, More Deductions and Star Book make for one hell of a race.
N – NOVEL APPROACH
New Zealand's gain is Australia's loss. That is the best way to describe Australian netball captain Caitlin Bassett's decision to quit Super Netball and play in the domestic competition across the ditch. Bassett's stint with the Giants didn't go as well as both parties would have hoped, but the switch was still a shock.
O – OLE WILLIAM
Champion WA hoop William Pike got the news he was desperately waiting for this week when Team Hawkes confirmed he would be riding favourite Ole Kirk in the $2 million Caulfield Guineas (1600m). Successful aboard stablemate Doubtland in the Group 2 Danehill Stakes (1200m) last month, Pike now has a golden opportunity to win one of the most prestigious races on the Australian calendar.
P – PLENTY MORE TO GIVE
That much was evident last weekend despite the Sydney Roosters' 29-28 loss to Penrith. The back-to-back premiers were clipped by South Sydney late in the home-and-away season, but were incredibly gallant opposed to the white-hot Panthers. It would be a shock if they didn't take care of Canberra tonight and advance to a preliminary final.
Q – QUOTE OF THE WEEK
"I sometimes laugh when people talk about down years for me because a lot of times, down years for me are career years for most quarterbacks," Green Bay signal caller Aaron Rodgers said. Nothing quite like an American athlete telling the world how great they are.
R – RAW EMOTION
Paddy Ryder is very much in the twilight of his career and not even one year into his stint at St Kilda, but his hurt was evident on the bench at the end of last weekend's elimination final. As his teammates celebrated their thrilling win over the Western Bulldogs, Ryder, his hamstring torn, wept openly on the bench.
S – SEX SELLS
There are seven other horses in the race, but the Crown Perth 3YO Classic (1000m) appears to be a two-horse war between boom colt Gemma's Son and unbeaten filly Clairvoyance. Their presence in the feature is genuinely exciting and could be a precursor to a battle in the Group 1 Winterbottom Stakes (1200m) late next month.
T – TOMMY GUNN
WA superstar Tommy Shelby will be looking to fly the boxes at Wentworth Park tonight in the semifinals of the Million Dollar Chase. Though he was beaten at his most recent start at Cannington, Tommy Shelby has been installed as favourite and provided he encounters no bad luck, is capable of firing enough bullets to prevail.
U – UNDERWHELMING
West Coast's 2020 campaign was somewhat of a rollercoaster. Brilliant in a handful of games, modest in others and downright disappointing on more than one occasion. That inconsistency came back to haunt them last weekend when Collingwood orchestrated a successful hit-and-run mission before the biggest AFL crowd this season. It was a cracking game, but a meek exit from a side with so much in its favour at home.
V – VICTORIA CUP
Lost a drawcard last weekend when Ride High sustained a supensory ligament, ruling him out of action for a prolonged period. Even in his absence however, there is plenty to like about tomorrow night's Group 1 feature, worth $300,000 at Melton. Lochinvar Art's front-row draw will ensure he is awfully hard to beat. The same could be said about King Of Swing given his success previously at the track.
W – WATCHING ON
That is what the sporting world is doing regarding the explosive claims surrounding Sam Burgess. Though they came to light last week, the headlines have continued this week and have led to some serious action being taken from relevant parties. This is as messy as it gets and could lead to some serious fallout.
X – X-RAY VISION
If we are to project into the future, the possibility of Novak Djokovic and Rafael Nadal clashing in the French Open final on Sunday night, could well be looked upon as one of the most important singles match in the history of the game. We all know that Djokovic (17) is chasing the mantle as the GOAT and to do that, needs to win more grand slam titles than Nadal (19) and Roger Federer (20). If the Serb can topple Nadal on his preferred surface, it's hard to see how he doesn't finish in front by the time his career comes to a close.
Y – YES PLEASE
Congratulations to the powers that be at the WAFL for scheduling last weekend's WAFL grand final at Fremantle Community Bank Oval. Taking the showpiece game of the local competition to a suburban ground was a massive winner. Granted, some players would cherish the opportunity to play at Optus Stadium, but seeing the terraces full of fans cheering for both South Fremantle and Claremont was magnificent.
Z – ZEROING IN
LeBron James' pursuit of greatness, or more accurately Michael Jordan, has no boundaries. Jordan finished his career with six titles at Chicago, in two stints, while James has pocketed three (two with Miami and one with Cleveland) and is on the brink of another with the LA Lakers leading Miami 3-1. If the Lakers get the job done as expected, prepare yourself for the Lebron-MJ storyline to dominate the landscape.