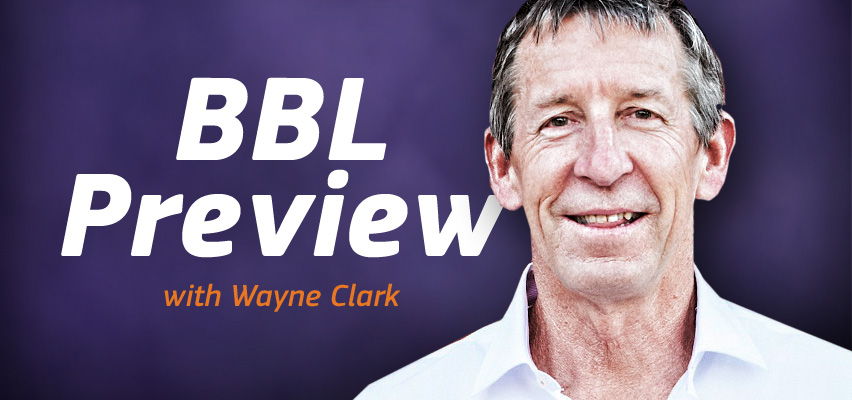 Tuesday January 24, 2017
Top spot, home final and a fanatical home crowd! What more can coach Justin Langer ask for? Not much really, but the coach will still have memories of the last encounter with the Stars at the WACA on Jan 14th.  It was a dominant win for the Stars and left a shell-shocked Scorchers playing group, who I honestly believe have been hoping for a rematch to get revenge.
A great win against the Hurricanes was a real confidence booster.  Shaun Marsh returned to form, captain Adam Voges was instrumental with bat and ball and the form of Mitchell Johnson continues to impress.
The Stars top order is their strength.  Quiney, Wright and Pietersen have been very, very good and early wickets for the Scorchers is a must.  Johnson, with the help of import Tim Bresnan, has been doing that role with success so the contest will be vital again.  The whole Scorchers attack has been consistent and generally restricting the opposition to manageable scores; they just need more consistency from the batsmen.
Klinger has been excellent with 256 runs for the season, but the next is well behind.  Marsh (124) showed he's back and Voges experience will be important during the finals.  Whiteman has hit the ball well however needs to go on with it.
The Stars attack has relied heavily on Boland (14wkts), Hilfenhaus 12 and the guile of Beer.  I think it lacks depth and may well struggle against a line-up that promises plenty. The release of Stoinis from Australian One-day duties could be the X-factor the Stars are looking for.
Scorchers to win, with the batsmen to shine!
| Most Runs | |
| --- | --- |
| Scorchers | Klinger |
| Stars | Hussey |
| Wickets | |
| --- | --- |
| Scorchers | Tye |
| Stars | Boland |
Bet Now