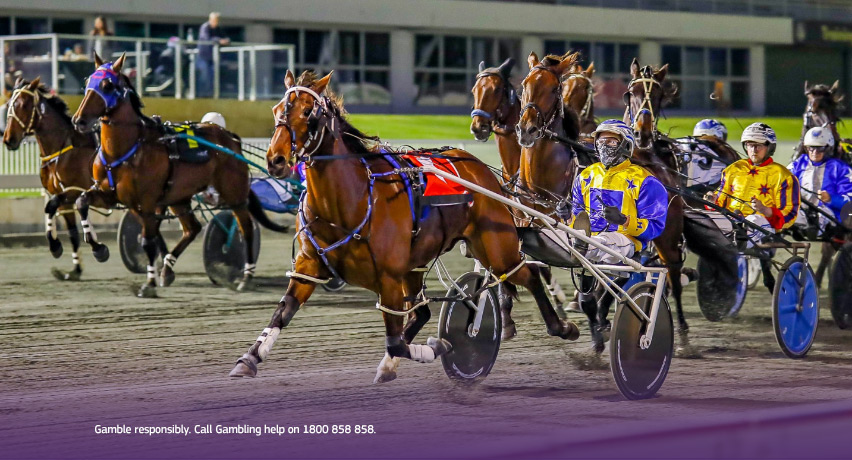 1. Chicago Bull
Previous Ranking: 1st
Last Start: October 16, Mount Eden Sprint (1st) 
We are looking for little margins now between Chicago Bull and Shockwave to determine just who's in better shape going towards our features. The most impressive part of his win in the Mount Eden Sprint was his third quarter of 26.6 and his closing half of 54.2. Just continues to prove why he's a marvel week in week out. It's just a pleasure to watch him go about his business at the moment.
---
2. Shockwave
Previous Ranking: 2nd
Last Start: October 16, Mount Eden Sprint (2nd) 
He never shirked the task again on Friday night. He finished 6m off Chicago Bull but was as brave as ever. He's a dead set ripper this bloke. It would be a spectacle if the draws were to have reversed on Friday night and he got barrier one. You could make a case he'd have beaten Chicago Bull. He would've started shorter than $6 that's for sure. I think the gap between him and the chasing pack is widening.
---
3. Vampiro 
Previous Ranking: 4th  
Last Start: October 16, Mount Eden Sprint (3rd) 
I've been itching to make the move of putting him above Mighty Conqueror. I feel this is the week to do it. He was very good on Friday night from a tricky draw. He went back at the start and made up reasonable ground to finish third behind the two champions. He's probably not a better horse than Mighty Conqueror but I do feel as if racing against Chicago Bull and Shockwave now will hold him in good stead for the Cups.
---
4. Mighty Conqueror
Previous Ranking: 3rd
Last Start: October 9, Fred Doy Memorial (2nd) 
Drops to fourth this week through no fault of his own. He was very good first-up. I just feel as though Vampiro might be in better shape right now to challenge the top two. That could very well change as soon as this time next week. He runs again this week and it could be a game changer in the Pacing Cup picture.
---
5. Convert Denario
Previous Ranking: 5th
Last Start: October 9, Fred Doy Memorial (1st) 
Scratched from the Mount Eden Sprint of Friday. It would've been fascinating to see how he fared from the tough draw and whether he could still be a factor. Still a really big player in any Free-For-All race if he draws well.
---
6. Bletchley Park
Previous Ranking: Unranked
Last Start: October 16, Mount Eden Sprint (4th)   
Re-enters the rankings this week off the back of a nice effort on Friday night. His last 50m was his best and it showed he's definitely a better horse driven cold. Friday showed he was showing signs of being well and truly on the right track again. Not nominated this week but am looking forward to his next start.
---
Honourable Mentions: Lochinvar Art has dropped out. It feels like it may be too hard to get him here. If he does become a confirmed starter then he would go straight in to number three. Patrickthepirana was terrific on Friday night where he worked to the front and then held off a good field. He has a few quirks but Friday night showed how scintillating he can be if Colin Brown has him spot on.
Market
Market