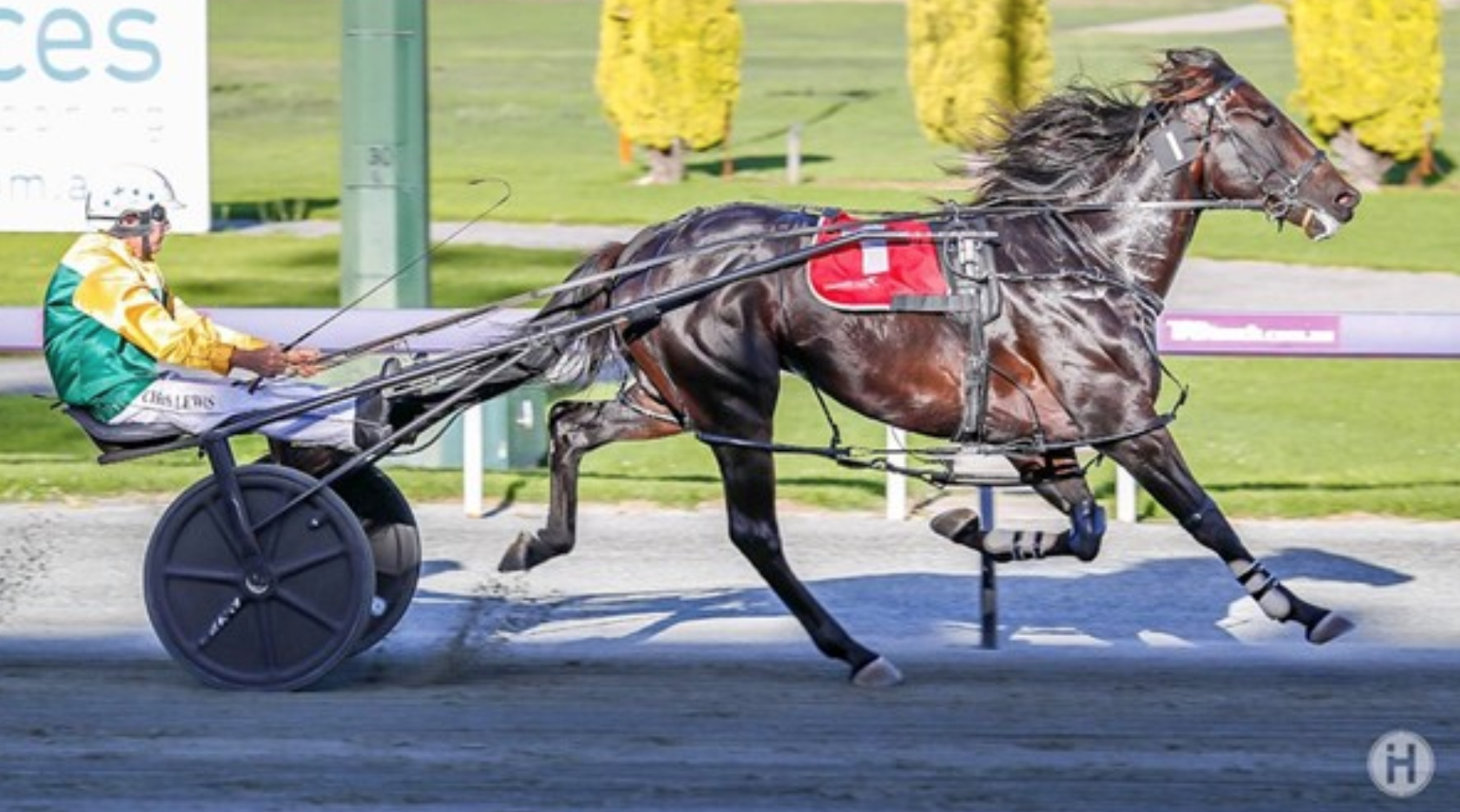 Photo: Hamilton Content Creators
A – AQUANITA'S ABYSMAL ACTIONS
This long-running saga is approaching the finish line. The decision by Racing Victoria to reimburse connections of $1.4 million as compensation for running behind disqualified horses is a terrific gesture. That RV opted against chasing prizemoney from owners of the disqualified horses is also sound enough in theory. As is the State's governing body's desire to seek disgraced trio Robert Smerdon, Tony Vasil and Stuart Webb pay back all stakes they received from their percentage allotted to trainers. RV has dropped the ball on a few issues in recent times. That is not the case with the way it has handled the systematic cheating of the "Aquanita Eight".
B – BIBLICAL
We have become accustomed to Sydney's autumn carnival being wet. But what is occurring throughout the State, indeed the Harbour City itself, is at another level altogether. The forecast of up to 200mm of rain from yesterday through to Sunday ensures the Golden Slipper meeting will be run on a bottomless Rosehill track .. if it goes ahead at all, while the nearby Giants Stadium will be saturated for Sunday's AFL match between GWS and St Kilda.
C – CREEK WITHOUT A PADDLE
That is where South East Melbourne Phoenix star Mitch Creek finds himself after being charged by Victoria Police with serious assault offences stemming back to November last year. Creek, arguably the second-best player in the NBL behind Perth Wildcats pocket rocket Bryce Cotton, will not train or play with the Phoenix until the matter is resolved. The list of charges is extremely serious and understandably alarmed both the Phoenix and NBL.
D – DON'T ARGUE
It's impossible to argue with anything Dustin Martin does. Three Norm Smith Medals and three premiership medals from three grand finals helps settle any debate about his greatness. Martin used the MCG stage last night to reinforce his undeniable standing in the game as the Tigers started their pursuit of a third successive flag with a 25-point victory over Carlton. Martin's 31 disposals and two goals, including one after he gave Carlton key defender Liam Jones a trademark don't argue, set hearts racing.
E – ENOUGH ALREADY
Adam Treloar's honest responses on Fox Footy this week were enlightening and raw. Come tonight at the MCG though when he will face off with Collingwood, the club that unceremoniously sent him packing despite being under contract, Treloar needs to get on with business. And that business is winning games of football for the Western Bulldogs. They have embraced him and he must return the favour. There is nothing wrong with being a sensitive person like Treloar, but those close to the prolific midfielder need him to understand that the AFL is big business. He is not the first, and most definitely won't be the last, person to be shown the door when he doesn't feel it is warranted,
F – FALSE START
Jeremy Cameron's much-spruiked Geelong debut has been put on hold. The left-footer, who was extracted from GWS by the Cats on a multi-year, multi-million dollar contract, strained a hamstring at training on Wednesday and is expected to miss a month. His absence will leave Tom Hawkins to shoulder the workload up forward in the initial stages of the campaign. Hawkins will handle it like the professional he is. Will Cameron's unavailability hurt the Cats in round one? No is the short answer. They are playing Adelaide.
G – GONE TOO SOON
On what we witnessed last Saturday in a pulsating finish to the All-Star Mile, Russian Camelot was poised to live up to the hype. A world-class ride from Damien Oliver wasn't enough to deny Hugh Bowman on Mugatoo, but the return from the multiple Group 1-winning son of Camelot was one of a galloper destined to scale greater heights in the autumn. That was until news broke yesterday that he had torn a tendon, leaving connections with little option but to retire him. There will be several studs desperate to stand the striking stallion.
H – HEAL BE PERFECT
There are few more passionate basketball people in this country than Shane Heal. Which is why his appointment as coach of the Sydney Flames this week was a terrific move. Heal did it all domestically and flew the Australian flag proudly on the international stage in a brilliant career before proving his worth as a coach here and in New Zealand. Heal's daughter Shyla is one of the country's best young talents and with Australia hosting the 2022 FIBA World Cup, his elevation to the Flames' post is incredibly appointment.
I – INSPIRATIONAL
Dire. It is one word which described the Perth Wildcats' plight when they trailed the Adelaide 36ers by 26 points in the second term last Sunday. The margin had been trimmed to 21 at the half-time break, but a victory still seemed light years away with only 20 minutes of basketball remaining. The championship qualities of the Wildcats shone through early in the third term and in the end, thanks to a 34-point haul from Bryce Cotton, they departed their Melbourne stint with a comfortable 97-88 victory over a shell-shocked 36ers outfit.
J – JUST WHAT THOMAS ORDERED
Justin Thomas' 2021 didn't get off to the start he envisaged. Losing sponsors for an ugly homophobic slur and grieving following the passing of his grandfather, the American held his nerve in the prestigious Players' Championship at TPC Sawgrass on Monday morning. Thomas carded a four-under-par 68 to finish at 14 under, a stroke clear of the field to clinch a 14th title on the PGA Tour. It might just be the win that puts Thomas' mind at ease.
K – KYRA'S CASE
The Group 3 Gimcrack Stakes (1100m) at Ascot tomorrow is two weeks before the $500,000 Karrakatta Plate, the grand final for the State's best two-year-olds. As far as Kyra Yuill is concerned however, this is her time to shine. If she gives favourite Pat's Got Sass every conceivable from a sticky gate in the Gimcrack (and there is no reason why she won't), then trainer David Harrison is likely to stick with her for the Group 2 Karrakatta. It was assumed Yuill was warming the saddle for Paul Harvey. That was until Harvey was suspended for 20 days on Wednesday for failing to ride out Frequent Friar. Over to you, Kyra.
L – LOADING UP
The New England Patriots and missing play-offs go as well together as beer and Neapolitan ice cream. So, after finishing third in the AFC East and being idle in the post-season for the first time since 2008, a staggering fall from grace compounded by Tom Brady's Super Bowl ring in his maiden year at Tampa Bay, the Patriots flexed their free agency muscle. In the space of 24 hours this week, coach Bill Belichick agreed on contracts worth more than $A300 million for a number of players on either side of the ball. The Buffalo Bills are on notice.
M – MEEK … AND NOT MILD
Fremantle put a giant smile on the face of giant young ruckman Lloyd Meek this week when they announced he would make his debut in tomorrow's round-one clash with Melbourne at the MCG. Meek has been on the Dockers' list for four years and now weighs 111kg, complementing his imposing 203cm frame. The 22-year-old hasn't looked out of place in internal trials and also performed admirably opposed to Nathan Vardy and Nic Naitanui during Fremantle's pre-season tussles with West Coast.
N – NFL
The American sporting space is dominated by the NFL. It might be hard for people to digest here in Australia with our love for basketball, especially the NBA. But the facts and figures don't lie. They are also mindboggling. The NFL has just agreed to an 11-year broadcast deal, starting in 2023, worth $A129 billion. Yes, billion. To get some sort of guide on how much that is, consider the AFL signed a two-season deal in December last year worth $946 million.
O – OVERKILL
The AFL deserves a bouquet for returning the grand final to the afternoon timeslot. Ditto for reducing rotations from 90 to 75 in 2021 to enhance fatigue, which in turn opens up the game further. And ditto also for making concussion a priority, as evidenced by their 12-day stand-down period for any player diagnosed with concussion. But the league hierarchy deserves a whack for implementing a medical sub on the eve of the season. Australian Rules is a game of attrition and allowing clubs and coaches the opportunity to exploit a loophole by replacing an "injured" player during a match is pure folly.
P – PROFIT TO BE MADE
If you are prepared to overlook the heavy ground and bet into the world's richest race for juveniles at Rosehill tomorrow, Profiteer ticks a lot of boxes according to the smart judges. The free-running son of boom first-year stallion Capitalist has come up with a perfect draw in five and while he was beaten in the traditional lead-up, the Group 2 Todman Stakes (1200m), he wasn't disgraced. His only foray on rain-affected ground was on a soft 5 when he obliterated modest opposition in the Inglis Milennium. Tomorrow is a different scenario altogether, but you know very well where he is going to be in the run.
Q – QUENCHED
We do have a light-hearted dig at the AFL remaining the VFL given how the needs of Victorian clubs are looked after ahead of their interstate rivals. Even taking that into account, it was magnificent to see 50,000 fans back at the footy last night. Melburnians went through so much with COVID-19 last year, and so many of the footy-loving public over there haven't been able to attend a game in their home State for nearly 18 months. To have that thirst for live AFL quenched at last is soothing. Here's to no hiccups and the restrictions on crowd figures being relaxed further soon.
R – REID ALL ABOUT IT
The Group 1 William Reid Stakes (1200m) at Moonee Valley tonight is worth $750,000 less than the Group 1 Newmarket Handicap down the Flemington Straight Six. But the field assembled for the weight-for-age sprint at the Valley's final night meeting of the season is simply outstanding. Even with Bella Vella coming out yesterday and Ancestry this morning, 12 gifted sprinters will face the starter, including WA pair Indian Pacific and Elite Street. Cannot wait to see what the Anthony Cummings-prepared Libertini does first-up on good ground. She is a weapon fresh and will be launching late.
S – SHOOT FOR THE STARS
Chris Waller has done exactly that with flying WA mare Fabergino. Having elected to trial her on a heavy surface over 900m at Rosehill on Monday, the master trainer accepted to start her in the $700,000 Galaxy (1100m) on his home course tomorrow. She is a definite risk on what will be a bottomless track, but if Waller is confident enough to start her, that is a decision that needs to be respected.
T – TOXIC
There are few more damning words when summing up a flawed organisation. Unfortunately for Hockey Australia and Paul Gaudoin, it was widely used to describe the Hockeyroos on several occasions. Ahead of the recommendations of a review being made public, Gaudoin tendered his resignation as Hockeyroos coach this week. Allegations of bullying, body shaming and homophobic behaviour lit the fuse and it was a raging inferno that could not be stopped.
U – UNFORTUNATE END
At a time when the best jockeys in Australia chase the riches throughout the autumn, one familiar name is missing again — and will be for the rest of our days. Corey Brown announced yesterday that the upcoming bout of surgery to address crippling spinal pain following a fall in the 2019 Queensland Derby would lead to his retirement from the saddle. Brown has been sidelined since suffering multiple injuries after falling heavily from Lord Arthur. The 44-year-old chalked up 49 Group 1 victories, two of which came in the Melbourne Cup aboard Shocking (2009) and Rekindling (2017).
V – VERRY EXCITING
The battle between renowned wet trackers Verry Elleegant and Addeybb in tomorrow's Group 1 Ranvet Stakes (2000m) cannot come soon enough. It might only feature a field of five, but any race that boasts Chris Waller's mare and the legendary William Haggas' Addeybb is worth the price of admission alone. The pair boast 23 wins and more than $11 million in stakes between them. Who are you with?
W – WESTERN POWER
The build-up to the WA Derby continues tonight at Gloucester Park with the running of the Intersport Slater Gartrell 3YO Western Gateway (2536m). Barring an upset of enormous proportions, Ray Jones' charge Lavra Joe will tighten his grip on the classic. An effortless winner of the Caduceus Club Classic a fortnight ago, Lavra Joe is $1.36 with TABtouch and will no doubt be rolled through multis of many punters.
X – XERRI BOMB (SHELL)
The timing of banned Cronulla centre Bronson Xerri speaking out was interesting to say the least. Provisionally suspended for four years for testing positive to anabolic steroids, Xerri this week conceded he had made a mistake, but it was his decision and nothing to do with his family, which has found itself in the headlines over the years. If the scuttlebutt is correct, the provisional sanction will be rubber-stamped soon, ruling him out of rugby league until the start of 2024.
Y – YABBA DABBA DOO
Poor Pete V'Landys. The inferiority complex that he suffers from when it comes to the NRL's standing against the dominant winter sport in this country, the AFL, reared its head again yesterday. Labelling Australian Rules boring, V'Landys, who is often egged on by a swag of sycophants over there in Sydney, said he preferred to watch The Flintstones than the AFL. Glad we're not at your household on a weekend, Pete.
Z – ZERO
Amount of chances Tyson Stengle has left at Adelaide. The Crows were well within their rights to send Stengle packing this week after a string of off-field incidents. He had been afforded plenty of chances to make the necessary adjustments to his lifestyle to carve out a career at the club, but was too stupid to work it out and will now rely on a third club to give him another opportunity. He shouldn't wait by the phone.