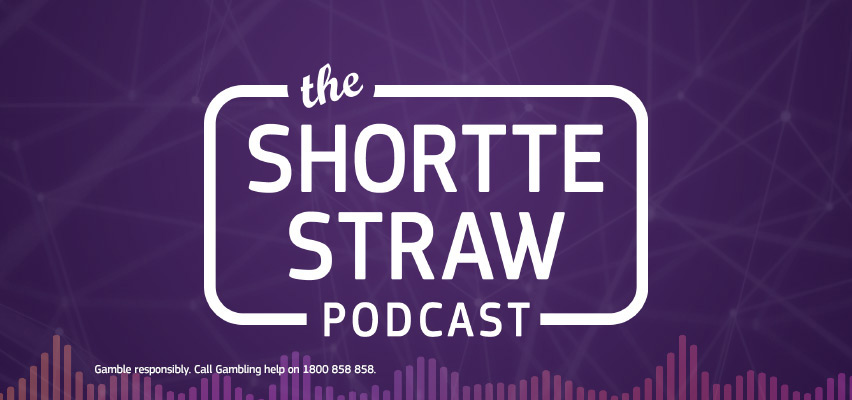 The Shortte Straw Podcast
With more than a decade's worth of experience covering racing and sports in Western Australia, David Shortte knows the industry like few others.
In The Shortte Straw Podcast, "Shortte" will be catching up with WA's biggest names, delving into some well-known stories and uncovering a few new ones along the way.
First up is Fremantle Docker legend Paul Hasleby who talks through the highs and lows of his 208 game AFL career.
SUBSCRIBE NOW
Episode Guide
2:26 – the early days, boarding school and East Fremantle Football Club
4:58 – the 1999 AFL Draft and Under 18 Carnival
8:00 – arriving at the Fremantle Football Club with Matthew Pavlich and Leigh Brown
9:31 – Matthew Pavlich's first training session
12:18 – "I've always loved to be the underdog"
13:35 – "the Left Bank was our home"
16:12 – different coaches and different playing styles
17:28 – the Demolition Derby
20:29 – second year blues
25:29 – 2003, Freo's first final
26:49 – Chris Connolly, "Operation Hasleby"
28:20 – my toughest year in the competition
30:57 – the team meeting at Rick Hart's property
32:57 – 2006 – an amazing year for WA footy
34:29 – a tough 2007 and the "crying game"
37:30 – season ending injury in 2008
39:21 – 2009 and 2010, not feeling the love, meeting with Brett Ratten and the Carlton offer
41:51 – coaching at South Fremantle
44:15 – proudest moments, toughest opponent, the best he's seen
48:14 – Justin Longmuir the coach and bringing Fremantle people back to Fremantle