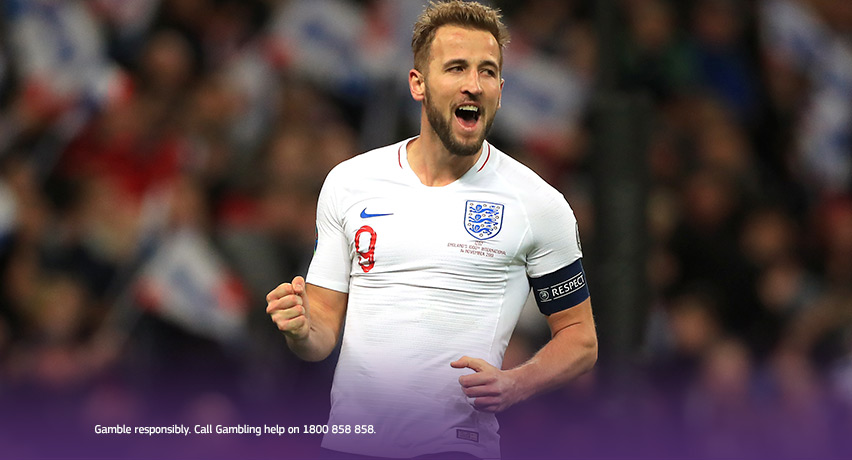 TOURNAMENT WINNER
FRANCE @ $5.50*
France enters EURO 2020 as the reigning World Cup champions, and have at their disposal, a bevy of superstars in their prime. Their biggest obstacle might prove to be coming out of Group F unscathed; this tournament's "Group of Death" which also features Portugal, Germany, and Hungary. Swap them into any other Group in the tournament, and I think we're looking at a much shorter quote.
The depth of this squad is frightening, with legitimate world class players in every position. Standing clear however is the attacking combination of Kylian Mbappe (PSG), Antoine Griezmann (Barcelona) and Karim Benzema (Real Madrid). Mbappe, at just 22, is one of the best few wingmen in world football, and is coming off a dominant domestic season that saw him score 35 goals for PSG.
Defensively, this French side is impeccable. They have two elite defensive-holding midfielders in Paul Pogba (Manchester United) and N'Golo Kante (Chelsea). This duo are extremely strong on the ball, and rarely give up possession. They are also experts at gaining possession and perfectly compliment the players further up the field.
Manager Didier Deschamps knows what it takes to win these big tournaments and brings with him much of the same core that won the World Cup just three years ago. I think France win Group F, and from there, it'll take a mighty effort to stop them marching to the Final.
---
TOP GOALSCORER
HARRY KANE @ $5.50*
English captain Harry Kane is the rightful favourite to take out the EURO 2020 Golden Boot as the tournament's top goalscorer. Through qualifying, Kane led all comers with 12 goals. Although the competition will be much tougher in the tournament, it was his efficiency that stood out, needing just 22 shots on goal to reach this mark.
Kane is an out-and-out striker and his size and strength make him an aerial threat that not many defenders in this tournament will be able to counter. He is also the nominated penalty-taker for England which is always a massive factor when forecasting tournament goals.
England are the hot favourites ($1.36*) in Group D, which also comprises Croatia, Czech Republic and Scotland. All three of these teams present Kane with a big opportunity to set up a goal-tally lead that could prove insurmountable. Antoine Griezmann won this award back in 2016 with just six goals, and France playing the maximum number of games. Kane could well have a handful already coming out of the Group stages!
---
BEST PLAYER OF THE TOURNAMENT
Kylian Mbappe @ $8*
Kylian Mbappe burst onto the scene in the 2018 World Cup, becoming the second youngest player to score a goal in a World Cup Final at just 19 years of age. Now 22, Mbappe continues to improve and continues to break records; this season becoming the youngest player to reach 25 goals in Champions League football (previously held by Lionel Messi).
Mbappe has been the leading goalscorer in Ligue 1 for the last three seasons, and his combination of strength and speed is unrivalled, even in a tournament like this. With Les Bleus looking to make a deep run, Mbappe is going to be the main weapon in attack, earning plenty of chances of his own, and creating looks for his teammates. As mentioned previously, playing alongside defensive midfielders like Paul Pogba and N'Golo Kante also means he can focus on all-out attack.
The 2018 World Cup saw Mbappe score four goals. If he can replicate this number, or even bump it up by one or two, add in an assist or two for the likes of Benzema and Griezmann, he is going to be very hard to ignore for this award if France play their way into the Final.
*Odds correct as at 8am, 8th June 2021.
Market
Market