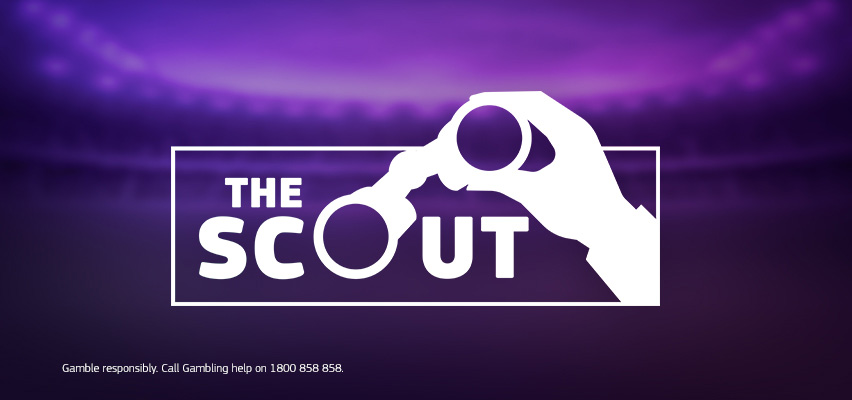 Watford vs Newcastle
Watford (11th) put a stop to their three-game losing streak with a huge 3-1 away win over Norwich while Newcastle are still yet to find a victory in the Premier League with another disappointing 1-1 draw with Leeds last matchday.
The Hornets were fantastic on opening day in the Premier League and their potential was on full display winning a 3-2 shootout with Aston Villa. Since then Watford went on a three game losing streak that saw them not score a single goal. Manager Xisco Munoz decided to make a change to the formation, sitting three players behind Joshua King as the lone striker. This brilliant move produced dividends instantly with the Hornets scoring 3 goals against Norwich.
Defense has been the biggest concern for Newcastle, they have conceded 13 goals so far this season which is the second most in the entire league. They have not found any consistency with their defenders, and they are lacking chemistry. Steve Bruce's experiment moving midfielder Matt Ritchie into the backline has proven to be unsuccessful so far and is one of key contributors to this lack of goal stopping ability.
Watford forward Ismailia Sarr has been fantastic so far this season and his move to the wing has proven invaluable. The Senegalese attacker has scored 3 goals so far in 5 games and his linkup play with Josh King has been impressive. I think Watford have far too much attacking ability for Newcastle and will inevitably find a way through the Magpies leaky defense.
Suggested Bet: Watford WIN @ $2.30
---
Brentford vs Liverpool
Brentford (9th) picked up their second win of the season last matchday with an impressive 2-0 shutout of Wolverhampton. Liverpool (2nd) continued to stamp their dominance on the Premier League with a classy 3-0 victory over Crystal Palace.
Liverpool is yet to lose this season in the Premier League, their only blemish is a 1-1 draw against Chelsea. What's most impressive about the Reds performance so far this season is that they have only conceded one goal and have kept four cleansheets out of five matches. It's no secret that the reason behind this impregnable defense is the return of defensive anchor Virgil Van Dijk who is arguable the best centreback in the world.
Brentford have shown enough in their first five matches in the Premier League that they are worthy of their promotion and are here to stay. They play a sound defensive game with a counter attacking mindset that is led by Ivan Toney. Brentford will face their toughest challenge yet coming up against one of the elite sides in the Premier League and unfortunately, I think they will be out matched.
Playing a counter-attacking style fits perfectly into Van Dijk's style of play where he will always be sitting back as the last man in defense and uses his incredible speed to cover any distances and negate any attack. This allows Trent Alexander-Arnold to play with more freedom and provide plenty of attack for Liverpool.
The Reds are a class above Brentford and will show this skill gap in this match with Mo Salah leading the way in attack and Van Dijk dominating on the defensive side of the pitch I see no way that Brentford will be able to find anything from this game other than a lesson in how the elite play in the Premier League.
Suggested Bet: Liverpool WIN TO NIL @ $2.50
---
Leeds vs West Ham
Leeds (17th) have had a very disappointing start to their Premier League campaign and have yet to win a match. This is very surprising as they had some great performances last season with their attacking style of play on full display managing a finishing placing of 9th.
West Ham (8th) had a heart breaking 2-1 loss to Manchester United last matchday which saw veteran John Noble miss a last minute penalty that would have all but secured the draw. Despite this loss the Hammers have been good, particularly early on which saw them score 8 goals across two matches.
This will be a wild match with plenty of goal scoring opportunities for both sides as both Leeds and West Ham love to play open and very attacking. At the heart of West Ham's attack has been Algerian forward Said Benhrama who has been given the keys to play as aggressive and free as he decides. This new role has already seen great returns as Benhrama has scored three goals to go along with two assists in only five games.
Leeds have conceded 12 goals so far this season and are yet to keep a clean sheet but this is not surprising because of the style of football they play. Leeds never play defensive, they attack no matter what the score is and stay true to this mentality for 90 minutes. This creates an exciting game as Leeds continue to press, they are also left vulnerable which could see West Ham having plenty of opportunity on the counter.
I expect a lot of goals to be scored in this match and with the potency of West Ham's attack, I see them having a lot of goal scoring opportunities. Benhrama has been at the heart of everything going forward for the Hammers and the Algerian will find himself in dangerous goal scoring positions throughout the game.
Suggested Bet: Saïd Benhrama anytime goal scorer @ $3.75
Market
Market