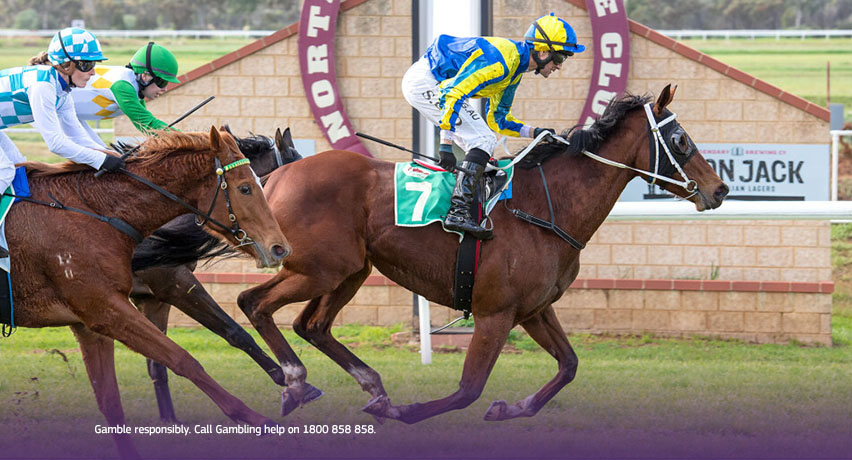 RACE 1
BLACK FANTASY, TAHITIAN RED, WINNING ACES and MY CONVICTION are all double nominated and accepted for Wednesday and Thursday so this is a race where the complexion and line-up could change considerably from day to day. BLACK FANTASY the horse to beat if the Pearce Brother elect not to take on the stablemate on Wednesday and head for a maiden Thursday. Nice trial, solid debut effort and looks a horse who will get better and better with racing. BELOVED STAR went around $1.45 on debut after a trial where she did everything wrong and had Pike forced to pull the whip through to the left. Rail should straighten her up but you'd be brave getting involved at this stage. TAHITIAN RED has done nothing wrong in her two runs this campaign. WINNING ACES an improver having contested tougher with more weight.
Numbers: (4) – 7 – 8 – (5)
Suggested Bet – BLACK FANTASY WIN
---
RACE 2
FORLANE and ROKANORI clash in a battle of top tier trial winners. Both look to have serious motors, both look to have natural ability and both look like getting the right runs from favourable alleys. FORLANE exploded at the trials when Tash Faithfull pulled the trigger and skipped right away to beat debut winner River Rubicon by 5L. ROKANORI has only had one public appearance, looked highly professional, stalked the speed and let down strongly to hold out Recalled who we see make his debut in Wednesday. Love a Simon Miller leader so siding with FORLANE ever so narrowly over ROKANORI. METALLON continues the Misty Metal family for team Harvey and Lex Piper. WITHOUT REG showed enough at trials. Great form reference race this.
Numbers: 3 – 6 – 4 – 8
Suggested Bet – FORLANE WIN
---
RACE 3
NOBLE BORN matched motors with Let'sdeal at trials. Let'sdeal was one of the bigger plunges of the 2021 calendar year when backed from $7 into $1.70 (no deductions, pure glorious victory in the face of the Overs God) and that trial form should see her going close on debut. Gets in with a postage stamp 53.5kg and while Tash Faithfull doesn't get many opportunities on the grass when she does, she takes full advantage of them. Looks a type and looks a bet. TREVERN does a few things wrong but should prove the testing material. If Brown can find the front, he'll be hard to run down. PETITE LA FEMME doesn't know how to win but she's been competitive in higher grade of races than this the majority of her career. MERITIA is drawn awkwardly but showed glimpses in his previous preparations.
Numbers: 11 – 1 – 6 – 2
Suggested Bet – NOBLE BORN WIN
---
RACE 4
TIBETAN BLACK was taken to the top by Kyra Yull 7 days ago and gave a wonderful sight in front. Looked in her element out in front and ran time too. Overall race time was 3L faster than 1600m maiden average and it took a Durrant talent in Henchard to run her down. If she can back it up and produce the same effort she'll again take running down. GOLD FRIARS ran into Mystery Moment first-up and then it took a 12/10 from Chris Parnham to get Savanik through to beat him. Getting closer and closer and should be hard to beat again. I'M A DREAMER doesn't look to have quite as much raw talented as Henchard but with a near identical map situation CJP should also have him right place, right time ready to pounce. BARANTAIN was a big improver first-up to second-up.
Numbers: 6 – 2 – 10 – 4
Suggested Bet – TIBETAN BLACK EACHWAY
---
RACE 5
DARK LASS resumes what has been an interrupted preparation on paper. Had two runs in April then 57 days until her next outing in June and now 84 days between runs into September. Grant & Alana Williams however are guns at getting their horses up fresh and this mare should be given every mortal hope from the perfect alley. Third behind The Verdict and Piccola Signora, winner over Buster Bash and Skater Boy. Should be going close. FAR TOO STRONG won a 2 year old 1400m impressively and then was thrown into the deep end in the Group 3 WA Sires Produce at only start 3. This is a nice way to start his prep. SAVANIK had to be seen to be believed first-up. She was an incredible weaving winner through heavy traffic. ENSIGN PULVER was enormous last start at huge odds.
Numbers: 4 – 2 – 5 – 8
Suggested Bet – DARK LASS WIN
---
RACE 6
RUN D'AFFAIR RUN is a bold front runner who will ensure this is run at a high speed throughout. If he wins it will be because he has run them into the ground. From the inside gate Tyla Becker shouldn't have any issue holding the top from Under The Radar and then it's just a case of trying to get him to settle for a tiny portion of the race in the middle stages before he starts to roll. Easy horse to tip, easy horse to back. You'll get a run for your money. STARLIFT is a model of consistency and is going far better since Pike jumped aboard. Hard to knock anything she's done in the last few starts and she'll stalk the leaders. APPROACH and YULONG EARTH will both get a long way back in a race where they'll likely spread over a large amount of turf.
Numbers: 1 – 2 – 3 – 5
Suggested Bet – RUN D'AFFAIR RUN WIN
---
RACE 7
ROMAN FLIRT was left in the breeze last start which clearly dented her chances immediately. She was doing the work chasing talented front runner Special View and was in trouble a fair way out. Able to get cover in this race and back to Northam she looks capable of rebounding. Still looks in for a big preparation. INDOMINUS returned to his best last start and with a soft run can make an impression late. WEE RIPPER goes well fresh and has the ratings to win this. Only query is first-up at 1600. DAD'S BIGHEADED gets some well-deserved weight relief after finally clearing through C1 grade.
Numbers: 2 – 4 – 5 – 6
Suggested Bet – ROMAN FLIRT WIN
---
Quaddie (Race 4 – 7)
2,4,6,10
2,4,5
1,2,3
2,3,4,5,6
Market
Market