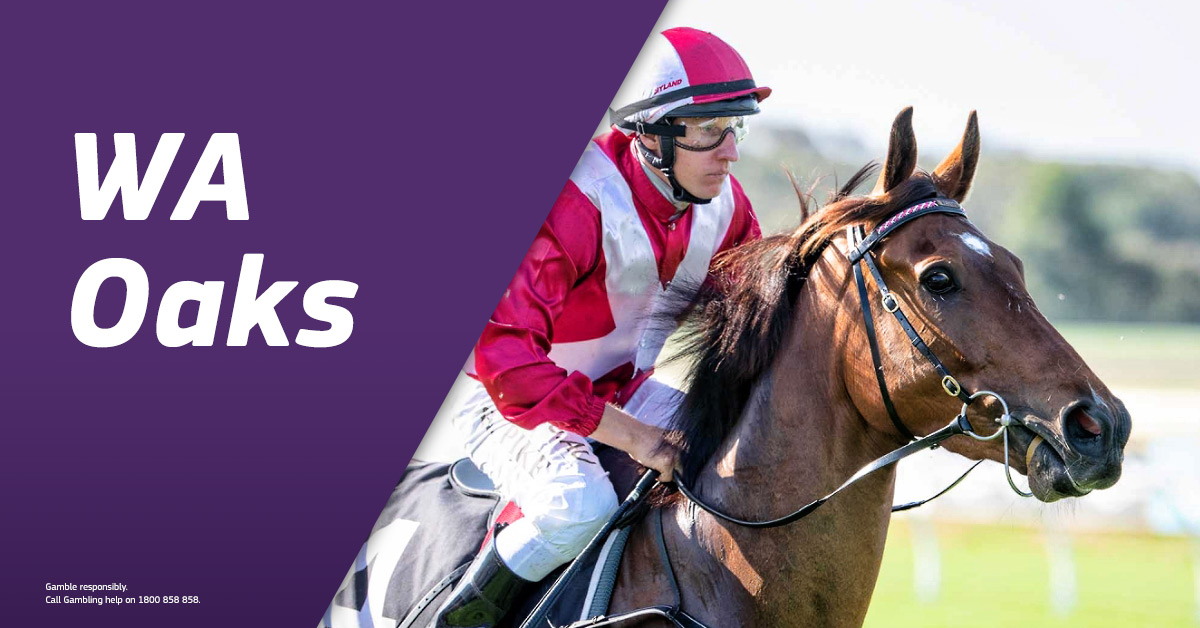 1. Tuscan Queen (55.5kg)
Trainer: Grant & Alana Williams
Jockey: William Pike
Barrier: 8
Jury was out last start in the Natasha Stakes. She was plain in the Challenge Stakes at 1500m and then never really got warm in the Ascot 1000 Guineas when Lonsdale Lady dominated from the front. An early drifter in the market before her supporters flocked late ($6 into $4.4) and ridden more positively by Peter Hall she showed her staying prowess and was simply dominant. William Pike returns to the saddle for his first ride since the Kingston Town of 2019 and she will jump a raging hot favourite.  
---
2. Pambella (55.5kg)
Trainer: Neville Parnham
Jockey: Steven Parnham
Barrier: 4
Just a Class 1 filly with her only victory coming in a 3 year old 1500 at Pinjarra Park. Has been sneaking under the radar and running some fairly impressive late sections. Beaten 6L in the Challenge, 3.5L in the 1000 Guineas and 2L in the Natasha Stakes. Ran the fastest final furlong in the Natasha and that is usually a good guide toward the Oaks. Getting better and better with racing and draws a plumb gate to get a soft track into it.  
---
3. Naughty By Nature (55.5kg)
Trainer: Jason Miller
Jockey: Clint Johnston-Porter
Barrier: 7
Was breathtaking first-up with a last to first midweek win before running second in the Challenge Stakes to Australian Guineas and All-Star Mile runner-up Superstorm. Was a mammoth effort in the Ascot 1000 Guineas when tramping three deep the trip from gate 11 but then enjoyed a soft run in the Natasha Stakes and didn't quite seem to run out the trip. Opens a big price in the Oaks for a filly who has really only put in one below par performance in her life.  
---
4. My Fair Balentine (55.5kg)
Trainer: Daniel O'Connor
Jockey: Brad Parnham
Barrier: 6
Set a task this preparation when resuming off a 3 month let up straight in the 1800m of the 1000 Guineas. Drew a soft gate last start in the Natasha and wasn't disgraced. Draws another nice alley but looks to be a touch out classed here.  
---
5. Cambist (55.5kg)
Trainer: Robyn Lockwood
Jockey: Kyra Yuill
Barrier: 5
Was the run of the race in the Ascot 1000 Guineas, a run which screamed 'back me in the Oaks.' She ran the fastest final 1000, 800, 600, 400 and 200m splits of that event. Not quite the same brilliant turn of foot in the Natasha but the run was still full of merit and she gives the impression she'll stick the trip.  
---
6. Mood Goddess (55.5kg)
Trainer: Steve Wolfe
Jockey: Shaun McGruddy
Barrier: 2
Has had this race on the radar for a long time. Her dam Moodometer won the 2006 Oaks and this Playing God filly was a very impressive effort in the lead up. Steve Wolfe legs aboard his old mate Shaun McGruddy for the first time this campaign and from the gate she could well land three back the fence which is a brilliant place to be at the 600 over 2400m at Ascot.    
---
7. Secret Pearl (55.5kg)
Trainer: Sharon Miller
Jockey: Alan Kennedy
Barrier: 12
Was dropped back into a midweek 3 year old stayers event in an astute move by Sharon Miller last week. She comes into this off 10 days and is a proven stayer. The only query is whether some of the other fillies will have a little too much brilliance for her and whether she is forced to settle last or tramp three deep the trip.  
---
8. Miss Dominican (55.5kg)
Trainer: Fred Kersley
Jockey: Peter Hall
Barrier: 9
If there's a man who knows how to ride a stayer it is Peter Hall. The Cups King gets the boot off Tuscan Queen but retains the ride on last start midweek winner Miss Dominican. She has a sustained turn of foot but will need an ounce of luck from a fairly sticky draw.  
---
9. Glamour Packed (55.5kg)
Trainer: Colin Webster
Jockey: Jordan Turner
Barrier: 11
Did a fair bit of work in the Natasha Stakes early to find a position in running and that probably makes her run a touch better than it may look on paper. Previous C1 winner over a mile at Bunbury, however that race was run some 9L slower than average. Likely to work forward from the wide gate to lead or breeze.  
---
10. Samantha's Twitch (55.5kg)
Trainer: Daniel Morton
Jockey: Jarrad Noske
Barrier: 1
Got a long way out of her ground last start from a wide gate in a race where Lonsdale Lady had them running midrace and really strung them out. Has blinkers added first time and draws the inside marble to race with a smother. Won her maiden over 2100 but will be fairly rough in the market place.  
---
11. Showaddywaddy (55.5kg)
Trainer: Daniel Morton
Jockey: Chris Parnham
Barrier: 3
Looks the better of the two Danny Morton trained fillies. Only in her first racing preparation but Chris Parnham has won the last three WA Oaks (Very Tempting, Special Alert and Dark Choice) so if there was ever a man for the job. She is versatile and can race close handy from the draw.  
---
12. Safe To Makeup (55.5kg)
Trainer: Trevor Andrews
Jockey: Jason Whiting
Barrier: 10
Looms as the blow out. Finished fourth at 200-1 in the Ascot 1000 Guineas and then fifth in the Natasha Stakes at 60-1, beaten under 3.5L on both occasions. In her most recent she worked hard around the speed and then had to tow the field to Lonsdale Lady who stopped and left Safe To Makeup a sitting duck from a long way out. Fought it out well and could surprise a few.  
---
SELECTIONS: PAMBELLA / SAFE TO MAKEUP
Tuscan Queen simply looks the winner but there is no fun or sport in tipping the $1.50 favourite! Pambella is getting better and better into the campaign and ran the fastest last 1000, 800, 600 and 200 of the Natasha Stakes. Safe To Makeup did all the work in the same race and was brave. $10 Pambella and $26 Safe To Makeup, that will give us something to cheer for.