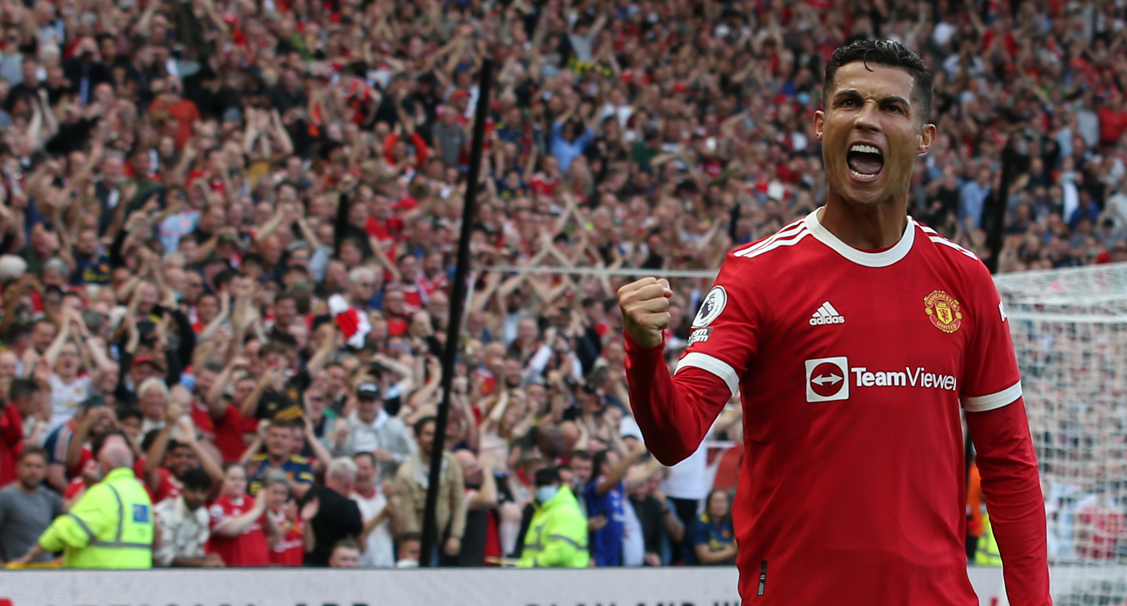 Salah reaches 100-goal milestone
The champions of 2020 are purring again and threatening a return to the top of the English Premier League pile. Liverpool's sweeping aside of Leeds United should not be dismissed as just another victory for Jurgen Klopp's men.
Leeds are not yet hitting the high notes of early last season but this 3-0 victory spoke more obviously of Liverpool's capabilities.
Elland Road, full again with its fanatical support, is not an easy place to visit, but Liverpool made light enough work of a fixture that was drawn 1-1 last season.
Mohamed Salah continued his prolific streak, steering home his 100th goal for Liverpool, while Sadio Mane moved to 99 goals with an unerring finish.
An ankle injury to midfielder Harvey Elliott is a serious blow to the youngster and was the only real blot on an otherwise impressive outing.
Liverpool face AC Milan at Anfield in a UEFA Champions League fixture in the early hours of Thursday morning (WA time) before returning to Premier League action against Crystal Palace on Saturday.
---
Messi's first Champions League game for PSG
A late return to France after international duty with Argentina meant Lionel Messi was a spectator as Paris St Germain crushed Clermont 4-0 in Ligue 1 on Saturday.
After his tearful farewell to Barcelona, Messi has made only one appearance for PSG as a second-half substitute in a win over Reims.
But the return of the Champions League is a perfect stage for the six-times world player of the year to stamp his mark at his new club.
PSG coach Mauricio Pochettino has declared Messi will be available to take on Club Brugge in Belgium in the early hours of Thursday morning (WA time).
---
Ronaldo's return gift-wrapped with a goal
It was written in the stars. Cristiano Ronaldo to score in the first game of his second spell with Manchester United? Easy money, especially against Newcastle United.
And if he's in the squad to travel to Switzerland to take on Young Boys in Wednesday morning's (WA time) UEFA Champions League match, no-one will be surprised to see him score again after his impressive "coming home" party at Old Trafford.
Ronaldo, in his second "debut" for Manchester United, had been presented with a gift from Newcastle goalkeeper Freddie Woodman, who parried Mason Greenwood's deflected shot into an area from where Ronaldo couldn't miss. There was more about the Portuguese star's second goal, although Woodman should've done better with a shot hit directly at him.
Understandably, there was delirium inside Old Trafford, feeding the myth that this Ronaldo, at 36 years of age, can be better than ever. But he can't; not really.
Ronaldo can expect to find it harder against teams much better teams than Newcastle, and there are at least a dozen in the English Premier League. Young Boys are not of that ilk and if Ronaldo is in the mood for an after-party the legend will grow further.
---
Can Calvert-Lewin make Toffees' history?
Dominic Calvert-Lewin has scored in each of Everton's first three games of the season and could make Toffees' history against Burnley early tomorrow (WA time), assuming he overcomes an injury concern.
Goals against Southampton, Leeds and Brighton have put the England international on track to become the first Everton player to score in the team's first four matches in successive Premier League seasons.
According to Everton manager Rafa Benitez, Calvert-Lewin has trained through the pain of a toe injury, which had ruled him out of England's recent international schedule.
Everton fans will be hoping the big striker is fit to play against a Burnley side, whose opening day draw against Leeds is their only point of the campaign.
Calvert-Lewin's impressive start to a Premier League campaign is nothing new. In the 2020-21 campaign, he was on target in the first five games, including scoring a hat-trick against West Bromwich Albion and a goal in the Merseyside derby against Liverpool.
---
Done in 28 seconds
Odsonne Edouard could hardly have dreamt of a better start to his English Premier League debut for Crystal Palace as Tottenham Hotspur's 100% record was ripped apart. Two goals, the first of which arrived just 28 seconds (that's right, seconds) after Edouard's introduction at Selhurst Park, in a 3-0 win is about as good as it gets.
And the man he replaced knows firsthand how a great start to life in England's top-tier competition can translate into a scintillating spell.
Christian Benteke, who played for 84 minutes before being replaced by Edouard, watched from the bench as his new teammate plundered two goals in nine blistering minutes.
Benteke's own Premier league debut for Aston Villa back in 2012, was also marked with a goal off the bench, and became the catalyst for a sensational period in which he scored 42 goals in 82 games before a AUD$60 million move to Liverpool.
Like Benteke, who arrived at Villa having only previously played in Belgium's top division, Edouard's reputation was built at a rung or two below the rigours of the Premier League. For Celtic, in the Scottish Premier League, Edouard scored 89 goals in 179 appearances but he looked flat as he saw out the final days of his spell at the club.
There are always doubts about how a player from a lower-tier competition will adjust to the frenetic pace of the toughest league in the world. But goalscoring is about confidence and when Edouard saw the ball nestle in the back of the net with just his second touch, he had reason to believe.
Palace manager and fellow Frenchman Patrick Vieira will now contemplate a place in the starting line-up for Edouard when the Eagles travel to Anfield to take on Liverpool on Saturday.
---
Gunners fire at last
Arsenal manager Mikel Arteta earned himself some respite after growing doubts about his capability for one of the biggest jobs in English football. Against unfancied Norwich, Arsenal earned their first win of the season with a narrow victory secured through Pierre-Emerick Aubameyang's first goal of the 2021-22 campaign.
Genuine glory for the Gunners is in the rearview mirror with their last title-winning boss, Arsene Wenger, now three years out of the hotseat, and the club's last Premier League title way back in 2003-4.
Only the bravest (or most silly) Arsenal fan would consider their team title contenders, although there remains an expectation that European football should be a regular occurrence at the Emirates Stadium.
This win over Norwich, which was notable for the first appearances of goalkeeper Aaron Ramsdale and defender Takehiro Tomiyasu, was a step in the right direction. But next up for Arteta is a potentially tricky game against Burnley at Turf Moor where Arsenal have failed to win in their two most recent visits.
It goes without saying that Burnley manager Sean Dyche will have no fear of Arteta and Arsenal's slew of off-season signings, which amounted to around AUD$250 million.
---
About Jonathan Cook
Jonathan has spent more than 25 years playing, watching, analysing and writing about football. A former winner of the Western Australian Media Awards Sports Prize, he has reported at two FIFA World Cups and three Olympic Games, where he also sat ringside to provide coverage of his second sporting passion – boxing.