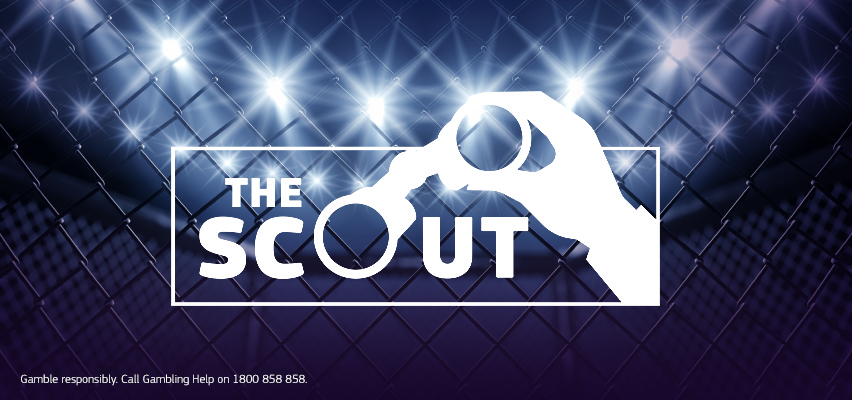 Khabib Nurmagomedov vs Justin Gaethje
It's been 13 months since we last saw Khabib in the octagon, and he returns here for the UFC 254 Main Event with his perfect 28-0 record on the line.
Interim lightweight champion Justin Gaethje shocked the world at UFC 249 with a brutal beatdown of Tony Ferguson. His barrage of hard-hitting strikes in that fight put the world on notice and stopped the run of the then number one contender.
Gaethje has a 22-2 MMA record, 19 won by knockout. The relentless brawling style of Gaethje adds an element of the unknown to this fight, and presents an opponent for Khabib the likes of which he hasn't faced in some time.
The ideal path to victory for each fighter is completely different. Khabib will look to quickly close the distance, push for takedowns and get to work on the ground.
Gaethje will want to pressure Khabib (and remain on his feet!) with flurries of powerful strikes; both punches and leg kicks. The American averages more than seven significant strikes per minute, which is a frightening amount.
Gaethje has a number of traits that make him the perfect fighter to combat, and challenge the undefeated Khabib. His cardio, athleticism (and chin) are all elite and at the odds I'm favouring him stuff the takedowns well enough to see him come out on top in this fight.
Suggested Bet: Justin Gaethje (Match Result) @ $3.50*
---
Robert Whittaker vs Jared Cannonier
Aussie Rob Whittaker comes into this bout as the number one contender in the UFC middleweight division after a narrow decision victory over Darren Till in July.
For Jared Cannonier, it's the biggest fight he has had in his career. His form has been supreme leading into this, rattling off three TKO wins in a row since returning to the division.
Whittaker (29) is seven years younger but comes with considerably more experience in the octagon. The Australian has an impressive MMA resume, and before being stopped by Israel Adesanya, was on a nine fight win streak.
Cannonier has explosive striking, heavy hands and a brutal ground and pound game. He is more of a volume brawler than a precision striker (think Adesanya), which I see playing into the hands of Whittaker.
Whittaker has shown he is much more comfortable against aggressive, heavy strikers who he can outthink and out-strategise with crafty movement and creative striking.
I see Whittaker, the former champion, outpointing Cannonier with leg kicks and jabs, controlling the distance throughout.
Suggested Bet: Robert Whittaker (Match Result) @ $1.90*
*Odds correct as at 8am, 23rd October 2020.
Market
Market