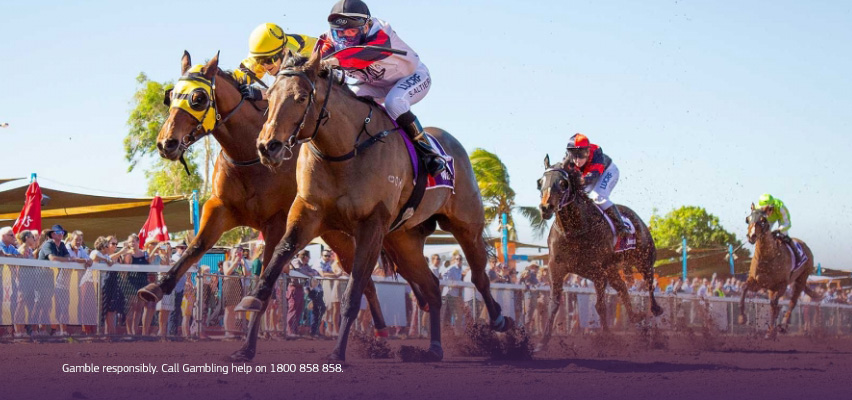 Scott Embry's Preview
Race 1
CALAG has his first start for new trainer Jake Casey. Showed more than enough ability in the metro and provincial area to bounce straight to the front, control and win this. STARALIGN looks the big and only danger on paper. Peter Hall into the saddle is worth lengths in Broome, regardless of who he is replacing. Went well at Broome debut, hard to hold out. JEBEDIAH has been battling away well. BROOKING SPRINGS next best.
Numbers: 2 – 3 – 1 – 4
Suggested Bet – CALAG WIN
---
Race 2
ROGER THE ROMAN vs A GOOD PLAN looks an absolute Sunday Special for those who are loyal follower of the North West meetings. A GOOD PLAN bounces straight to the top and leads with a 5kg head start and a fitness advantage. Going to side that way. ROGER THE ROMAN is used to being the most classy animal in the region but now with Ihtsahymn in town he may have had his colours lowered. He'll be rattling late and can easily win this. WELL SPOKEN MAN a likely distant third. DESERT THRON back in fourth.
Numbers: 2 – 1 – 4 – 5
Suggested Bet – A GOOD PLAN WIN
---
Race 3
JELANI EXPRESS keeps going from strength to strength. Last weekend was sectionally his best effort to date and he was eased down running away from them. He should hold up from the inside and that is likely the last they see of him. SONG OF VINCENT is also undefeated but in lesser races and in far slower time. Would make things interesting if he cross though. SALTY is improving rapidly and goes well for Hall. SCARLET'S WEB next.
Numbers: 1 – 3 – 4 – 5
Suggested Bet – JELANI EXPRESS WIN
---
Race 4
IN THE BAG won well at his Broome debut but then hasn't set the world on fire since. Last weekend was beaten a long way by Jelani Express but nothing in this field would get within 6L of him. Can bounce back here on the quick back-up. RELUCTANT HERO is going really well for Bruce Kay. MY TRADITION improves with Hall on and always pays to forget the Derby form back to Broome. Totally different surfaces and racing. BRINGON THE VEUVE is only going moderately. May not be completely handling the dirt.
Numbers: 1 – 2 – 7 – 3
Suggested Bet – IN THE BAG EACHWAY
---
Race 5
ALREADY FAMOUS is a classy animal and when on song would be winning this with his eyes shut. Getting into the twilight of his career and has to lump a pretty big weight but always fires fresh. 0 from 10 on the race book is not an accurate indication of just how well he goes first-up. DIAMOND TONIQUE has had the fitness runs in Perth and goes gangbusters at the track. I'M A BLUEBAGGER won well last week and gets in on the minimum. TOM ALMIGHTY is Broome's Tom Melbourne. He doesn't want to win.
Numbers: 1 – 2 – 6 – 3
Suggested Bet – ALREADY FAMOUS WIN
---
Race 6
MAJORA'S MASK made a mess of them at his first start in the region. This race is no tougher, and possibly even weaker so it looks as though he will be winning again. Kayla Cross is riding extremely well and he should work around them to lead and then it's game over. Only a question on what price is thrown up. VIGNETTO and ARMOURER are both consistent but either of them are world beaters. FRIAR'S FANCY may be better suited up in trip.
Numbers: 1 – 10 – 4 – 7
Suggested Bet – MAJORA'S MASK WIN
---
Race 7
PRUE was slowly away last start and then unable to get a position in running. Was never better than three and four deep the trip. If she can jump away and find the front then Casey Hunter can let her run and she should blow them away. SHIBUYA CROSSING was a strong winner of the Derby Cup. This looks a tougher assignment. NEVARDA will be right up on speed and there a long way. SENTIMENTAL FRIEND improves out in trip and an astute stable makes a tonne of gear changes.
Numbers: 4 – 1 – 11 – 3
Suggested Bet – PRUE EACHWAY
---
Quaddie (Race 4 – 7)
1,2,7
1,2,6
1
1,4,10
Market
Market