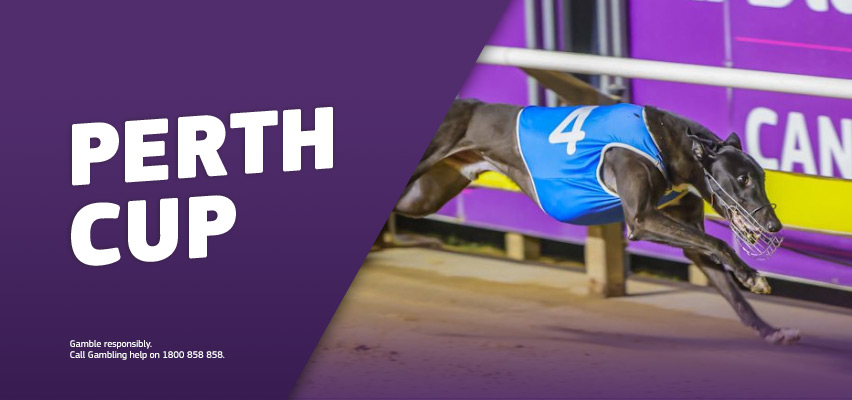 Photo: Hamilton Content Creators
Box 1. RIPPIN' MEMPHIS (Shayne Williams)
Black Bitch | 2YO | Prizemoney: $60,448
In form bitch who had strung together five wins on the bounce prior to finishing second when beaten 2 ¼ lengths behind Canya Cruise in her heat in a time of 29.73 after coming from box eight. Is much better suited here from box one and maps to get a gorgeous trip with the wide running Star Book drawn on her immediate outside. She ran the fastest early split of 5.37 seconds in her heat run and if she can reproduce that here she will find herself in front and with the rails advantage with a lap to go. Her last 4 runs have been in the 29.69-29.75 range and that will see her right in the finish. Is drawn to play a huge part.
---
Box 2. STAR BOOK (Jamie Marsh)
Black Bitch | 3YO | Prizemoney: $128,032
Classy bitch who sat on speed throughout in her heat from box 4 and ran home to defeat Rippin' Purton by half a length in a winning time of 29.75. She traditionally is better served from a wider draw where she can get to the middle to outside part of the track and really wind up. While she has won 2 of 6 starts from box 2 she would need to explode out of the boxes to get a clear run early with some of the pace outside of her likely to be carving over and looking for the fence. The draw has made it tough for her.
---
Box 3. RAPIDO LASS (Paul Stuart)
Black Bitch | 2YO | Prizemoney: $20,467
Resumed from nearly 6 months on the sidelines when able to sit off the speed and finish home powerfully for a 29.85 second heat victory. Is very lightly raced having had just 7 career starts and is giving away a lot of age and experience to the majority of the lineup here. Is in excellent hands with master Trainer Paul Stuart but her map is far from ideal with Star Book in box two likely to be heading up the track in the early stages of the event. She looks to have a bright future ahead but the way the box draw has turned out it would be a major boilover if she was able to prevail.
---
Box 4. TIGGERLONG TONK (Correy Grenfell)
Black Dog | 3YO | Prizemoney: $407,210
Experienced Victorian sprinter who has been a prolific winner, victorious in 35 of his 74 career starts with a further 23 placings and more than $400,000 in prizemoney. He had his first look at Cannington a fortnight ago when runner up in a Perth Cup Consolation in 29.78 and then came from box four last week when leading throughout in 29.62. His early split of 5.42 was very competitive but will just need to navigate some potential argy bargy in the race to the post the first time around. Is comfortable in the blue rug having had 7 starts from box 4 for 4 wins and 3 placings. Very classy customer and if he can nail the start and find a spot will be right in contention. One of the key players.
---
Box 5. WITHERS MONELLI (David Hobby)
Blue Dog | 3YO | Prizemoney $86,220
Full brother to Tommy Shelby and has put together a quality CV starting 61 times for 15 wins and 23 placings. Ran an early split of 5.40 in his heat and led all the way recording a 29.77 seconds victory. No doubt this is a fair bit tougher and the box draw looks a little sticky but rarely runs a bad race and with a bit of luck in transit is capable of sneaking in to the minor money at a big price.
---
Box 6. CANYA CRUISE (Krystal Shinners)
Blue Fawn Dog | 2YO | Prizemoney $92,340
Speed Demon who has been in dazzling form. Broke his own 405 metre track record at Mandurah when winning the Good Friday Cup at Mandurah two starts ago in a blistering 22.03 seconds and then last week brought that form to town running an early split of 5.38 before going on to defeat Rippin' Memphis by 2 ¼ lengths in a Best Of Night time of 29.56 seconds. The draw is not ideal here with speed all around and Rippin' Memphis drawn to boot up underneath and make him have to work. Is going to need to clear them early and nick a break to hold on you would suggest but he is the fastest qualifier and you cannot question the quality of his recent work. His work on the clock is hard to knock.
---
Box 7. SIR MONTY (Chris Halse)
White & Black Dog | 2YO | Prizemoney: $157,997
Versatile campaigner who has missed the top 3 just twice in his last 10 starts. Led all the way to win his heat in 29.73 seconds and from box seven he has had 8 tries for 3 wins and 3 placings. Canya Cruise in six will begin and want to get over to the fence so he should theoretically get a reasonable cart over in the early stages. He has some solid 600 metre form and you know if he lands close he will run the trip out well. Quality chaser and no surprise at all to see him run a race at odds.
---
Box 8. WISE THUNDER (Michael Hine)
White & Black Dog | 2YO | Prizemoney: $57,720
Another very consistent type who won his heat in good fashion overcoming some early checks to win in 29.94 seconds. He has had 9 tries from box 8 for 1 win and a further 6 placings and recent form around the likes of Zack Monelli and Stout Monelli has been good. In a race with significant pace drawn inside would likely need a bit of luck early to avoid being posted on the first corner. Racing well and has plenty of wins left in store but the draw here has the potential to make it awkward.
---
RIPPIN' PURTON (RESERVE 1)
Ran a nice 2nd behind Star Book in his heat and does have plenty of early burn but looks better placed in the Consolation.
PIXIE MONELLI (RESERVE 2) 
Runner-up behind Star Book in 29.81 seconds in her heat and racing well but this looks pretty tough should she gain a start.
---
SELECTIONS
1. Rippin' Memphis
4. Tiggerlong Tonk
6. Canya Cruise
7. Sir Monty
Market
Market