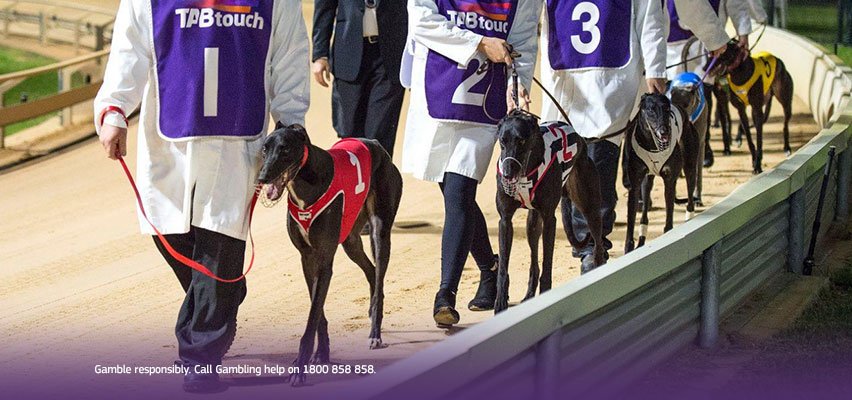 Mandurah Friday, 23rd October 2020
Race 2 – No. 3  Vegas Fun
Hasn't won since July but showed signs of encouragement when 2nd last week from a similar draw. Tends to find bother in his races but looks suited here and should figure prominently again.
Race 4 – No. 1  Atomic Rooster
He had excuses on Sunday as a beaten favourite so best to forgive the run. Returns an inside draw and should lead all the way and make amends.
Race 8 – No. 1  West on Olvee
Racing well without winning with back to back placings from wide draws. Back in his favourite rug only needs to steer out of early trouble to prove too smart for this line up.
Each Way:
Race 7 – No. 1  Divided
Company will test him but he has drawn well in red and has a strong record over the distance. If the breaks go his way, he is capable of bobbing up at decent odds.
Quaddie (Race 5 to 8):
1.2.6.8 / 1.3.4 / 1.2.6.7 / 1.8 $50 for 52.08%
Bet Now!
Bet Now!
Cannington Saturday, 24th October 2020
Race 3 – No. 4  Rambo's Boy
Not disgraced when finding trouble in his heat of the All Stars Sprint last week before railing solidly late for 4th. This is a bit easier and will be doing his best work late. Must be considered.
Race 4 – No. 1  Jackson County
Ran on well late on debut over the trip last week when 4th in an All Stars Sprint heat. The improved draw helps his cause this time around and he should make a real fist of it.
Race 7 – No. 2  Hairpin Trigger
Rarely runs a bad race and while up in class, won't find this any tougher than recent outings. Will be hard to hold out at the finish.
Each Way:
 Race 5 – No. 7  Historic Time
Strong chaser who has a hat trick of wins beside his name over a variety of Draws/Distances. Will be relying on luck but will take some stopping if he is close enough and finds clear air.
Quaddie (Race 5 to 8):
1.2.3.7 / 1.3.4.7 / 1.2.5 / 1.6 $50 for 52.08%
Trifecta – Race 7
1.2.5 / 1.2.5 / 1.2.5.6.8 $30 for 125%
First Four – Race 4
1.​4 /1.​4 /2.​3.​5 / 2.​3.​5.​6.​7.​8 $50 for 166.66%
Bet Now!
Bet Now!
Cannington Sunday, 25th October 2020
Race 4 – No. 4  Bamsy's Boy
Impressive when winning on debut at Mandurah over 405m but has mixed form at varying Tracks/Distances since. Has ability and is worth persevering with, especially in this being surrounded by modest beginners.
Race 5 – No. 4  He's For Me
Racing without much luck at Mandurah but is looking to turn his fortunes around in his 380m debut. He'll remember this track fondly, having saluted here over 520m in his first local run and while he may not be well thought of in the market, he is certainly not hopeless, possessing plenty of early toe and the ability to run time. He has a couple of wide runners to his outside which should help him on his way to cause an upset.
Race 6 – No. 2  Winlock Snow
Not the best of beginners but that may work in his favour against this line up from the inside draw. A visitor to the podium in 6 of 9 over the journey and is capable of getting the job done in this.
Bet Now!
Bet Now!