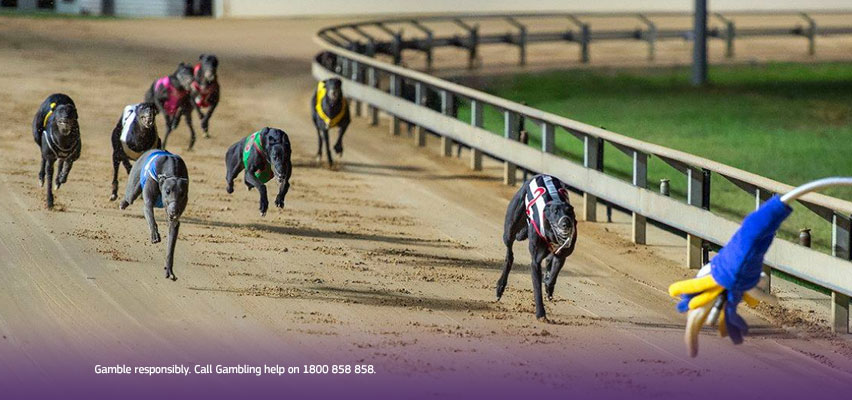 Mandurah Friday, 31st July 2020
Race 4 – No. 7  Magical Fun
She's a winner in just 1 of 12 over the journey but she's never too far from the action, finishing in and around the placings more often than not. Can handle a wide draw and a win would not surprise.
Race 5 – No. 1  Tandem At Pace
Will need luck early but he has drawn much more favourably than his major rivals and will be steaming home at the business end and he will find this a bit easier than his past couple of placings in a Winter Sprint heat and Final.
Race 6 – No. 2  Turbo Fun
Smart up and comer who has been racing in tougher than this recently. A winner in 6 of 7 from inside draws and should ping to the front from the draw and take a power of running down.
Race 11 – No. 1  Harper's Hero
Led all the way from the opposite side of the draw when posting a BON 27.51 at his latest outing. Unbeaten in red and yet to miss a place in his 10 starts to date. Looks too smart once again.
Each Way:
Race 8 – No. 4  Miss Lulu
Winless in 11 starts over the trip but she has been placed on 7 occasions and 3 of those have been in her past 4 at no shorter than $36. Can sneak another place at massive odds again.
Quaddie (Race 5 to 8):
1.2.5.7/ 1.2 / 2.7 / 2.4.5.6 $50 for 78.12%
Bet Now!
Bet Now!
Cannington Saturday, 1st August 2020
Race 2 – No. 2  Curfew
Can ping the lids on his night and does have the draw to comfortably find the rails and the early lead. Was strong without winning last start, going down by a nose, defeating the majority of his rivals in this and he can go one better if left alone in front.
Race 6 – No. 2  Blue Summer Sky
The class runner of the field with feature race placings over the staying trip, including a 3rd in the Group 1 Galaxy in March. Has shown plenty of versatility throughout his career and should be at peak fitness for his return to 600m. Tough to beat this time.
Race 7 – No. 1  Speed Missile
Returned to her winning best with a dashing display, leading all the way in a PB of 29.87 in easier Country company last start. Drawn brilliantly in red and can keep the wins flowing with another slick jump.
Each Way:
Race 1 – No. 2  Catch Jackson
An all the way winner on debut over the trip, before having no luck last start from a similar draw. Plenty of early pace on the outside but if he jumps and crosses the red and hits the front early, he will be in it a long way and give plenty of cheek.
Quaddie (Race 5 to 8):
1.3.4 / 2.4 / 1.2 / 1 $50 for 416.66%   $12 for 100%
Trifecta – Race 6
2.4 / 2.4.6.8 / 2.3.4.6.8 $30 for 166.66%
First Four – Race 7
1.2 / 1.2 / 3.6.7.8 / 3.6.7.8 $50 for 208.33%
Bet Now!
Bet Now!
Cannington Sunday, 2nd August 2020
Race 3 – No. 3  Sin City Cash
Speedy beginner who has a strong record over the distance. Just held on at her latest outing when gradutating from Novice company but she looks primed to go back to back in her graded debut.
Race 5 – No. 1  Maid Of Argyll
Mixing form but she has drawn ideally in red and has the early toe to use the draw to her advantage. Will be in this for a long way.
Race 6 – No. 6  Girrawheen Boy
Consistent chaser who has yet to miss a place in all 7 starts to date. In search of a hat trick and that looks highly achievable in this line up.
Bet Now!
Bet Now!