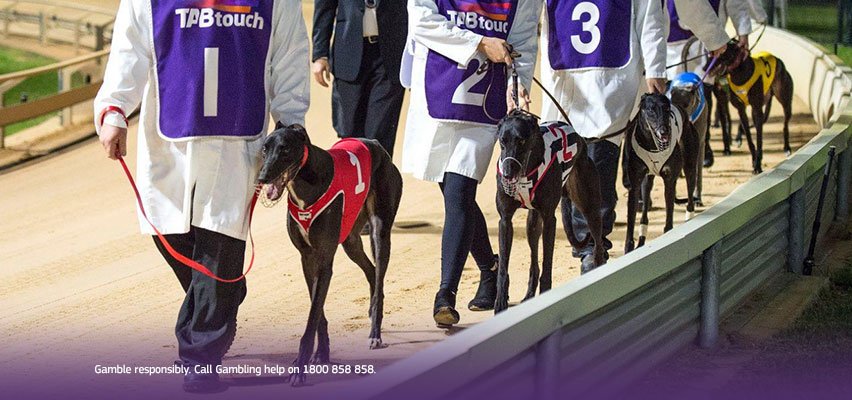 Mandurah Friday, 27th March 2020
Race 7 – No. 8  Royce Monelli
Had little luck in FFA company last week when slowly away and then baulked for a run when railing strongly. Down in grade and yet to miss a place in pink. Can make amends.
Race 9 – No. 2  Rippin' Manu
Lived up to his name two back with a strong 600m win at headquarters when beating most of these. Wasn't disgraced over shorter at big odds last week and looks set to bounce back in this.
Race 11 – No. 4  Overbite
Burst to the lead and never looked back last week when posting a scintillating 27.40. The only concern is the middle draw but if he pings, he wins.
Each Way:
Race 8 – No. 1  Akachi
Has gone on another winning streak of late and after previously winning 5 on the trot in the past and while she is up in grade, she is jumping well enough and if she can hold the lead past the 302m boxes, she can skip away with the win.
Quaddie (Race 5 to 8):
2.4.6.8 / 1.2.4 / 1.3.5.8 / 1.2.5.7 $50 for 26.04%
Bet Now!
Bet Now!
Cannington Saturday, 28th March 2020
Race 2 – No. 5  Don't Guess
Had excuses from this very draw last week but he ran on gamely late when finally finding clear running for 2nd in a sound 30.28. This is no tougher and he looks hard to hold out this time.
Race 6 – No. 1  Werewolf Monelli
Reliable beginner who has only missed the place once in 15 starts when 4th in the Group 1 Perth Cup Final. Will be relying on luck in this company but with plenty of speed from the outside, trouble is expected in the first turn and he should be off and gone by then.
Race 8 – No. 2  Redcap Monelli
Drawn to drop to the rails and gain a soft run in transit. Will be relying on a late split but he will be bounding home and can finish over the top of his rivals late in the piece.
Each Way:
Race 7 – No. 7  Mermaid Monelli
Explosive beginner who just held on last week when posting a new PB of 29.83. Can handle a wide draw and if she pings to the top , she will take plenty of running down once again.
Quaddie (Race 5 to 8):
1.6.7 / 1.4 / 6.7 / 1.2.5 $50 for 138.88%
Trifecta – Race 2
5 / 1.2.3.7 / 1.2.3.7 $30 for 250%
First Four – Race 7
6.7 / 6.7 / 1.2.3.4.8 / 1.2.3.4.8 $50 for 125%
Bet Now!
Bet Now!