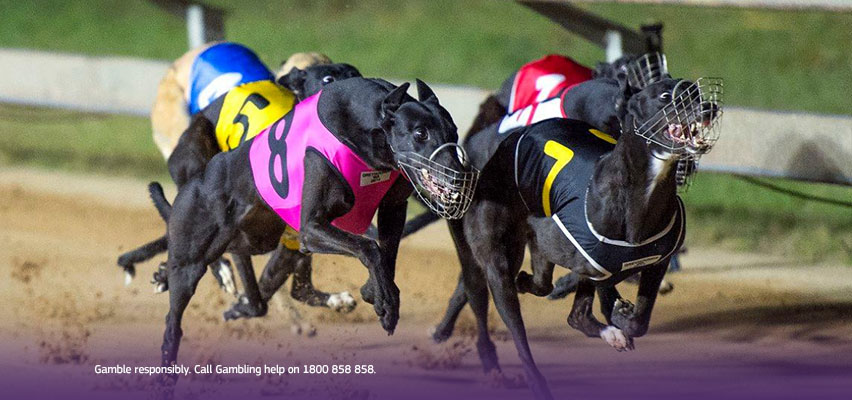 Mandurah Friday, 16th August 2019
Race 6 – No. 6  Trouper Monelli
Improving with each run back from a lengthy spell. Can handle a wide draw and is every chance of breaking through for his first victory over 490m.
Race 8 – No. 8  Sweet As Fate
Swift beginner who drops in grade after a few down the track efforts in 3/4 company. Winless in pink but should give this a real shake.
Race 9 – No. 1  Smurf
Consistent without winning and while she has yet to salute in red, she has been placed on 4 occasions from draw and will be in this for a long way.
Bet Now!
Bet Now!
Cannington Saturday, 17th August 2019
Race 7 – No. 1  Grace Ali
Versatile chaser who has won 2 of 3 over this trip in the past and will appreciate returning to the journey. Drawn nicely and will be hard to run down.
Race 5 – No. 7  Sprite Monelli
Returns to headquarters where he does his best work. Has struggled from this draw in the past but he has the times on the board and should prove too slick for these.
Race 10 – No. 5  Jade's Blade
Speedy chaser who will appreciate the small line up and the improved draw. She has performed well against tougher line ups than this in the past and a return to winning form would not surprise.
QUADDIE (Race 5 to 8):
7.​8/1.​5.​6.​7.​8/1.​2.​6/1.​3.​8 $50 for 55.55%
TRIFECTA – Race 9
1.​3/1.​2.​3.​8/1.​2.​3.​8 $30 for 250%
FIRST FOUR – Race 7
1.​2.​6/1.​2.​6/1.​2.​3.​4.​6.​7/3.​4.​6.​7.​8 $50 for 59.52%
Bet Now!
Bet Now!