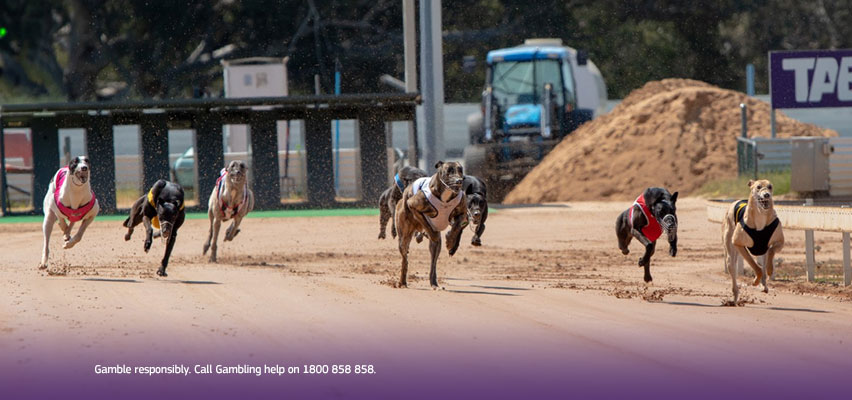 Great Greys is a weekly program dedicated to Australian greyhound racing where some of Australia's most well respected greyhound identities discuss feature racing in Victoria, New South Wales, Queensland, South Australia and Western Australia.
Host David Shortte is joined by Jason Lincoln, James Van de Maat, Tim Newbold, John Bunny Brasch and Shaun Matheson and the team look at the stars of Australian chasing and identify future winners for the punters.
Each Thursday between 10 and 11 am the program goes live to air on TABradio.
The tips to come out of the program for this week are as follows:
Jason Lincoln
Dapto Thursday : 3-3 Baba Yaga / 4-4 Furious Not Fast
Albion Park Thursday : 4-4 Stinger Noir
Hobart Thursday : 5-8 Silver Man
Wentworth Park Saturday : 1-4 Typhoon To Excel / 5-1 Kraken Spike
Tim Newbold
Dapto Thursday : 4-8 Sunburnt Highway e/w / 5-2 Riccobono
Richmond Friday : 2-1 Drink Schooners / 9-2 Captain Comet
Wentworth Park Saturday : 5-1 Kraken Spike / 9-1 Weemala John
Shaun Matheson
Angle Park Thursday : 1-7 Alpha Aion / 6-6 Submission / 10-4 Aston Peregrine
Gawler Friday : 7-2 Regazzoni
Murray Bridge Sunday : 6-8 Spring Taylor
David Shortte
Mandurah Friday : 3-1 Dashing Tiger / 4-6 Lhotse Monelli / 10-7 Infinity Speed
Cannington Saturday :  4-1 Petria Monelli / 6-1 Outshined / 9-1 Two Times Twice