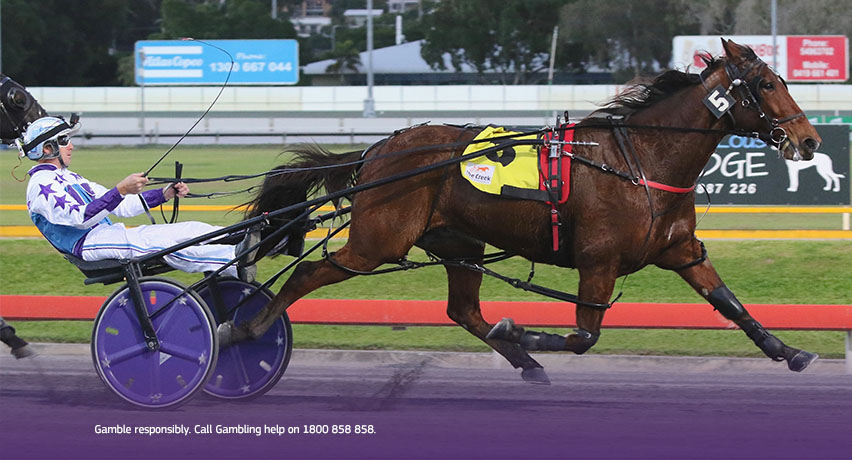 RACE 1
NOWHERE CREEK (1) last tasted success when drawn this gate and since that win not much has really gone his way. 3rd to the in-form Virgil last time out, conditions look ideal here. BLACK HAWK JOE (10) backs up from a mid-week success here on Tuesday where he was simply too classy from this same gate. He will find this a little tougher but will still make a big play. BOMBADIER JUJON (4) is still stuck in traffic from his run here last week when never getting a crack at them and is a place chance with space. MONGOLIAN CAVALRY (3) is the query runner tackling this first up from a break for the new stable. With well-spaced trials, he might just be a little underdone.
SELECTIONS: 1-10-4-3
SUGGESTED BET: NOWHERE CREEK (1) to win
---
RACE 2
The top 3YO CAPTAIN CRUSADER (7) tackles the older horses again here after proving too strong against his own age last week. A 15m winner in emphatic style last time he met the all-age horses, he does face some much stiffer opposition, but he looks too classy. OAXACAN DREAM (1) was a victim of the barrier last start in a small field when working early. With a much softer trip she can look for the gaps to make a closing challenge. MAKE MINE MEMPHIS (2) is in super consistent form and was only beaten a nose last time behind the flying Virgil. If first to the pegs, he can give a sight.
THE DEMOCRAT (3) set the tempo but could not sustain it throughout last start. He should be close enough to be a chance of a placing.
SELECTIONS: 7-1-2-3
SUGGESTED BET: CAPTAIN CRUSADER (7) to win
---
RACE 3
Another tough FFA and after running some various scenarios I have changed my mind several times. At the likely price difference, OUR UNCLE SAM (6) might just be the better play. He should be able to slide to the breeze easily, take cover at around the 1000m and then make the closing play. He is the one under that scenario. CRUNCH TIME (8) as the lone 2nd line runner will likely be off and around them at some point to suit his preferred pattern of rolling. That may mean he just has to work too hard. MACH DA VINCI (3) was big in defeat last start after working hard. A winner 3 starts back, he holds all the aces as he looks the likely leader. Key to his chances will be how he can control the race sectionally and if he can pinch the first panel and even the 2nd, will take a mountain of stopping. CARDLESFROMHEAVEN (5) showed an electric turn of hoof last start to land the winning blow in the stretch. Reliant on the tempo, he will be warming up late again here.

SELECTIONS: 6-8-3-5
SUGGESTED BET: OUR UNCLE SAM (6) each-way
---
RACE 4
HOT N GOLD (6) gives away a bit to her rivals here in terms of experience and advantage from the gate. The winner of just 2 races, she will be fitter after resuming from a spell and her run last week when 5m from the winner showed she can mix it with these. The tempo should be right for her to arrive. AJAY BREEZY ROSE (4) made the closing play here last week and was only edged out by the barest possible margin. A strong Redcliffe winner 2 starts back, she is going well enough to claim this. WHICH HUNT (3) was quickly into stride in this mare's event last week and from the front was only fading in the closing stages. She can feature once again. FEELS LIKA WINNER (10) is having no luck in landing a marble and will need to work at some stage again here. Strong last week after doing all the heavy lifting, she can be thereabouts.

SELECTIONS: 6-4-3-10

SUGGESTED BET: HOT N GOLD (6) to win
---
RACE 5
WILL THE WIZARD (6) had to tackle FFA company last week and was super impressive against the big boys when only just edged out by Our Uncle Sam. That was his first run back from a freshen and with the added fitness and back to this grade looks hard to stop. FRANCO HAMPTON (8) is normally better in front as evidenced by wins at his past 2 starts. With early options to his positioning as the lone 2nd line runner, he can set out after them. VIRGIL (7) completed a hat-trick of victories last start with the threepeat achieved when leading on each occasion. He won't have that luxury from the carpark but must be respected to fill the minors. COMMODORE JUJON (4) worked hard in the run last start at Redcliffe and was still only a neck from the winner. He is versatile and is never too far from the action.
SELECTIONS: 6-8-7-4

SUGGESTED BET: WILL THE WIZARD (6) to win
---
RACE 6

MISTERFREEZE (6) should enjoy a dropping into this veteran's grade after meeting some much tougher opponents of late. 8m from Kash Us Back after easing from gate 7 last week, his 3rd to Tommy Lincoln and Mach Da Vinci 2 starts back is strong enough to claim this type of contest. JONAH JONES (3) was required to work hard last start over the mile and never shirked the task when finishing 3rd as the winner took the short-cuts up the passing lane. The distance is in his favour, and he will be in the mix. SUBTLE DELIGHT (5) really caught the eye from gate 7 against FFA company 2 starts back but could not transfer that to this grade last week. With the right cart into the contest, he has place claims. OUR BONDI BEACH (1) made the most of the pattern to land the closing blow last week and with a mortgage on gate 1 of late, should be in the ideal position to look for another win. His results over the 2138m may just ask a question he cannot answer.

SELECTIONS: 6-3-5-1
SUGGESTED BET: MISTERFREEZE (6) to win
---
RACE 7
KEAYANG KREUZER (5) is a perfect example of a horse that is likely going much better than his figure form suggests. His last start was controlled up front and peg dominated when he made nice ground wide out, while 2 back he was attacking the line with venom. This looks ripe for the picking and a great race to play the exotics. LOMBO HEAVEN (8) was trying to lead throughout last week and was in front every stride bar the one that counted when nutted on the wire. He looks set to go from the hunted the to the hunter this week. ROCKNROLL CLASSIC (3) put them away in classy fashion last start in mid-week company in cruising past for the easiest of 10m victories. This is harder but he can step up. NURBURGRING (1) has recent form over the middle and longer distances but is just as effective at the mile. He holds the key to this race from the gate.
SELECTIONS: 5-8-3-1
SUGGESTED BET: Flexi Trifecta 1-3-5-8
---
RACE 8
DOUBLE OR NOTHING (5) has the hoof, the leg, the body, just about everything on the 'till ready to cash-in. And importantly he may just have found the conditions here. Only 4m from the gun Governor Jujon last week after launching from the 800m, he was just a head away the previous start behind the in-form Life Lavros. The smaller field is an added plus. BITCOIN (3) has been racing in great form with a top-3 at his past 8 successive starts. From this gate he will be close enough to feature once again. ROYAL OBSESSION (8) is at his best when saved for a closing challenge and with 2nd line options here has conditions to match. GOOD AS IT GETS (6) was asked to hang tough when parked last start but could not see it out over the mile. A rise in trip helps his chances.

SELECTIONS: 5-3-8-6
SUGGESTED BET: DOUBLE OR NOTHING (5) to win
---
RACE 9
OHOKA CHOPPER (1) has early speed if required but has the bonus of calling on the available options should the speed be hot early. Hitting the line with gusto last start when a half-neck in arrears of Governor Jujon, this looks an ideal chance for him to strike. ROCK FISHERMAN (7) has the wide gate resulting from his manners and although winless in Qld after 9 starts, he has been returning some ripper runs. Stick with him in coming weeks, he is ready to reel one in. FLO RYDA (8) is up in grade to what he has been meeting but that is offset by the easy trip he should receive from this gate. FIRST STRING (6) was not suited by gate 11 last start which had followed a gritty win when sitting parked. Don't be surprised if he is launched out of the machine.

SELECTIONS: 1-7-8-6
SUGGESTED BET: OHOKA CHOPPER (1) to win
---
RACE 10
Good DOUG (4), Bad Doug. Flip the coin as to which you get. There were all sorts of drama at the start last week but for once Doug was not involved. Settling back in the pack, he loomed 3-wide at the 450m and was able to land a winning margin. That was Good Doug, and if he looks to turn up 2 weeks straight, he should win again. MORE SHADES OF GOLD (6) took full advantage of the dramas at the start last week and was put up on the engine. Trying to fight them off, he was trying hard when only a neck from the winner. His early manners are a big plus. NORTHERN MUSCLE (9) should appreciate some of the tougher square gaiters not turning up for this. Only beaten by the handicap difference last start after working hard in the run, he gets his chance. GODOFTHUNDER (2) copped some of the backwash of the start last week before being sent around to sit parked. Under the circumstances it was a tidy effort and back to the front line suits his style.
SELECTIONS: 4-6-9-2
SUGGESTED BET: DOUG (4) to win
Market Market
---
About Darren Clayton
Darren provides Racing Queensland with his expert form analysis, tips and speedmaps for all TAB races in Queensland. Darren is a highly respected form analyst which complements his passion for the harness racing industry which he has been involved in for over 30 years.