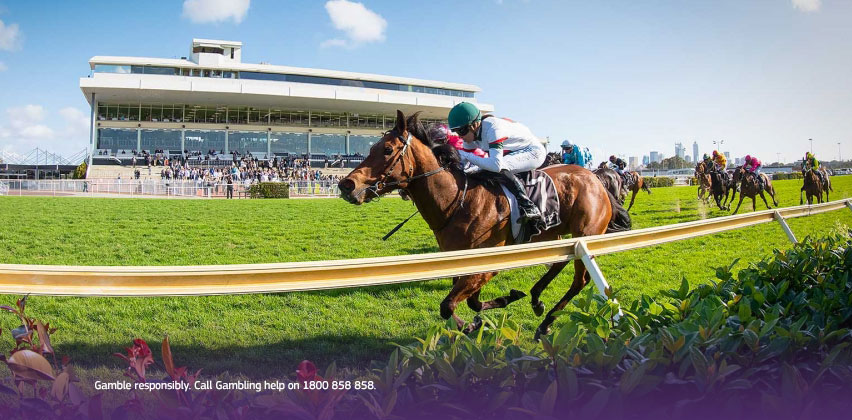 Scott Embry's Preview
Race 1
BELLE OF LIBERTY is still improving with racing and simply ran into an above average 3 year old in Born to Try last start when run down. Bounces straight to the top again here and that should be the last they see of her. RIO ROGUE is back from a 1700 to the 1400 and has been solid at both outings. MY FAIR BALENTINE took the entire length of the straight to score last time out but the effort was strong. MOAMA ROSE should position up nicely and comes from the same race as Rio Rogue.
Numbers: 3 – 1 – 4 – 6
Suggested Bet – BELLE OF LIBERTY WIN
---
Race 2
TAXAGANO has drawn wide and sat deep the entire trip his last four. He now draws to sit in the box seat and should be afforded every mortal chance. Looks hard to beat and Jade McNaught is white hot at the minute. Her 2kg claim is a luxury that won't last. MISSILE LAUNCH put in a big run two starts back. If he can reproduce that he's in the mix. WESTERN TEMPLE dumped the rider first-up but all three trials have been good. FRIAR FOX resumes after seemingly not handling the soft7. Hard to hold out at her best.
Numbers: 1 – 3 – 2 – 4
Suggested Bet – TAXAGANO WIN
---
Race 3
OSIPOVA endured a torrid run first-up when drawn wide and sitting deep the trip. Was entitled to be beaten as far as she was and stepping to the mile she should bounce straight to the front. In a weak, weak race she can pinch it. DATA LAKE was very good first-up at a mile. Keep her safe at a price. AHYOKA FROST went close last start and should box seat behind Osipova or take up the running. JOVELLA looks a miler but backs up off 7 days for a second consecutive time. JT Warwick one of the only ones who can pull that off.
Numbers: 9 – 10 – 6 – 5
Suggested Bet – OSIPOVA EACHWAY
---
Race 4
TRUMP THIS should have won first-up. Hard to argue that point. He found trouble and was absolutely charging over the final 50m when seeing daylight. Should get a soft run midfield off the back of a strong tempo and repay the faith of his loyal followers who butter up. COCKNEY CREW is best allowed to roll. Faster the better for him. He looks like making a race horse. LOCOMOTIVE toyed with moderate midweek opposition. Likely sits outside Cockney Crew. SCINTILLATING is flying but runs into a couple of sharper ones here.
Numbers: 4 – 1 – 2 – 7
Suggested Bet – TRUMP THIS WIN
---
Race 5
HEAVENLY AFFAIR is flying at the minute and going through the grades quickly. She is learning to settle in races, has a turn of foot and should again be very hard to beat. BLUE HORSE was given an absolute peach early last start by McGruddy but then the race didn't quite pan out as anyone expected with Vermont Lady taking control. Strong effort in defeat and draws perfectly. ABBY LANE is doing it tough in races and still winning. Draws wide again but hard to argue with what he's producing. NEXT STOP THE MOON was no match for Abby Lane last start but gets a 3.5kg weight swing.
Numbers: 1 – 7 – 2 – 3
Suggested Bet – HEAVENLY AFFAIR WIN
---
Race 6
MR ALBY backs up off 7 days, drops from a 76+ to a 64+ and draws to lead or box seat. 9 of his 10 races this preparation have been in higher grade than this and he is a 70+ winner racing against Graduation and Midweek winners. Has to be very hard to beat. TOO CLOSE THE SUN is undeniably talented but skips a few grades to come into this. BUNKER BUSTER has always shown ability and might just be starting to fulfil his potential. Big turn of foot on him. BLACKWOOD RIVER backs up off 7 and gets out to a staying trip for the first time this campaign.
Numbers: 1 – 5 – 2 – 3
Suggested Bet – MR ALBY WIN
---
Race 7
COLOURFUL CHLOE was caught deep first-up when unable to get in. Was beaten comfortably by both Proconsent and Grand Design but should enjoy a far better run than either of those here. In a high speed race she be given the gun run. PROCONSENT knows how to win and that's a trait which will take him through the grades. Awkwardly drawn in 8 but can't knock any of his 3 victories. GRAND DESIGN has shown versatility in her short career. She can sit off them and rattle late. PARADISE SQUARE comes down from Kal and has been racing well against Happy Harry.
Numbers: 10 – 4 – 11 – 2
Suggested Bet – COLOURFUL CHLOE EACHWAY
---
Race 8
ABDICATOR is the forgotten horse in the Farnley. Comes out running and either crosses or sits in the breeze. There was only 1 length between him and Snowchino last start and he gets a 5.5kg weight swing. Also gets weight on Multiverse from their 20 July encounter and is double their price in the market. TELLEM WE'RE COMIN has a big turn of foot and his trials have been sound for a return to the track. VARIATION competed well first-up at WFA and should only improve into the preparation. SNOWCHINO is going super but risks 14 points if they win.
Numbers: 5 – 4 – 2 – 12
Suggested Bet – ABDICATOR EACHWAY
---
Race 9
DANNY GEORGE will concede them a head start but he has come back to racing in impeccable form this campaign. First-up win down the straight was super, second up win nailing Night Voyage and Don't Fuss was excellent and then found a stack of traffic last time out. Just under 2 months between runs he can launch at them late. MERVYN is as quick as they come. Pateman will let him run and try to keep him clear of early pressure. STAGEMAN is the class runner of the field but concedes a huge head start. MOLTEN will need luck to find a spot.
Numbers: 7 – 3 – 2 – 6
Suggested Bet – DANNY GEORGE EACHWAY
---
Quaddie (Race 6 – 9)
1,2,5
2,4,7,8,10,11
2,4,5,8,12,13
2,3,7
Market
Market