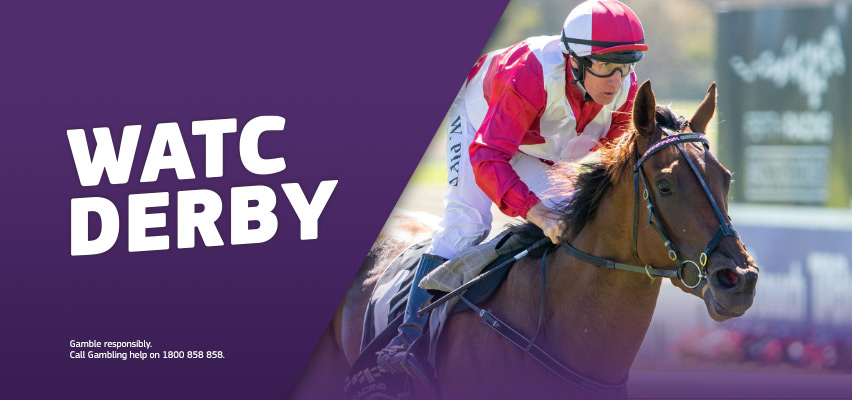 Western Empire (56.5kg)
Trainer: Grant & Alana Williams
Jockey: William Pike
Barrier: 10
Looking to complete the Lex Piper, JC Roberts, Melvista, Derby feature clean sweep. Won the Piper by 5.4L in a canter, won the JC Roberts by an arrogant 3L and then was eased down over the final furlong to hold Outback Jack safely to three quarters of a length in the Melvista Stakes. If he had won the Challenge Stakes second-up he would have travelled East so we've been privileged to see his progression live in the flesh. Gate the only minor hurdle to victory.
---
Outback Jack (56.5kg)
Trainer: Stephen Miller
Jockey: Joseph Azzopardi
Barrier: 5
Took the alternate path and was kept away from the big guns by taking on the older horses in C3 company before joining the 3 year olds in the Melvista Stakes. This race has been his aim for 11 months since his first trial victory in May of 2020 and no doubt SJ Miller has him primed for his Grand Final. Has to concede 3kg to Western Empire for being beaten last start. Turning the tables seems an impossible task on paper but he's a top 3 lock
---
Kerman Rock (56.5kg)
Trainer: Chris Willis
Jockey: Lucy Warwick
Barrier: 3
Has had a lot of racing in a short preparation when given 3 runs in a fortnight to start the campaign and now finds himself on the 7-day back-up from last weekend. Comes out of a 64+ where the leaders went 12L faster than average to the 1200 and he was then forced to come out sideways to avoid the heels of Reverend John who hit a brick wall at the 500. Did well to pick himself up and come again. Out classed at Set Weights.
---
Flash Ducati (56.5kg)
Trainer: Michael Lane
Jockey: Brad Rawiller
Barrier: 7
Best run of the preparation was in the Lex Piper when finishing second (albeit 5L off Western Empire). Since then finished midfield in the JC Roberts and Melvista Stakes when again beaten more than 5L. Like all rivals from those lead up features he concedes weight to Western Empire for being beaten a long way. Needs to improve to feature in the First 4.
---
Fear The Wind (56.5kg)
Trainer: Daniel & Ben Pearce
Jockey: Jordan Turner
Barrier: 8
6 start maiden who is yet to record a placing in his career. Went round at $151 in the JC Roberts when beating 2 home and then $41 in the Melvista when only beating home My Friend Paul. Hard to make any real case and jumps closer to triple figures than single figures.
---
Lunar Impact (54.5kg)
Trainer: David Harrison
Jockey: Jason Whiting
Barrier: 1
Jason Whiting pulled off a tactically brilliant assault on the WA Oaks when breaking her maiden in the Group 3 feature. Only horse in the field who is 100% proven at 2400m and again strikes a race with little to no natural tempo. Whiting should lead comfortably from the inside gate and expect that at some stage he will let the filly roll and see if the rest can stay.
---
Brave Angel (54.5kg)
Trainer: Simon Miller
Jockey: Brad Parnham
Barrier: 9
Ran fourth in the WA Oaks finishing 1.3L behind Lunar Impact and 0.6L behind Temptacion. Raced wide from the 700 as the event was beginning to unfold and ran home in the third quickest final 600 and importantly the equal fastest last 200. Needs luck from the draw but has some class to her.
---
Temptaction (54.5kg)
Trainer: Daniel Morton
Jockey: Chris Parnham
Barrier: 6
Loomed as the winner in the WA Oaks when Chris Parnham pulled the trigger but was found wanting the last furlong. Breaking down the sections she ran the fastest 800-600, 600-400 & 400-200 before peaking badly in the final 200. For a filly stepping from 1800 out to 2400m for the first time it's hard not to be impressed with what she produced in defeat. With the right run she's dangerous.
---
Reliable Star (54.5kg)
Trainer: Grant & Alana Williams
Jockey: Patrick Carbery
Barrier: 4
Looked destined to do it tough from a horror draw in the WA Oaks and was forced to cover a stack of extra ground. Looks like getting a much softer run in transit here and beat home both Lunar Impact and Brave Angel at 2200m in the Natasha Stakes. Must be a tough filly to be making her way through to the Derby.
---
Holyoake (54.5kg)
Barrier 2 – Clint Johnston-Porter, 
Trainer: Brett Pope
Jockey: Clint Johnston-Porter
Barrier: 2
Was thrown in the deep end into the G3 WA Oaks after winning a C1 at Ascot over 1600. For a 100-1 pop was eye catching late when running the second fastest final 600 behind Pure Devotion and reeling off an identical L200 to Brave Angel. Might be a preparation early for her but she shows potential.
---
SELECTIONS: WESTERN EMPIRE
Will jump one of the shortest priced Derby favourites in recent history. If you're a lucky All-In Punter sitting on $1.70 – $2.50 Western Empire, then best of luck to you but the rest will need to go searching for a way to grind out a dollar. Thinking it'll be Temptacion to run a place at $2.0+ as the betting proposition.
Market
Market