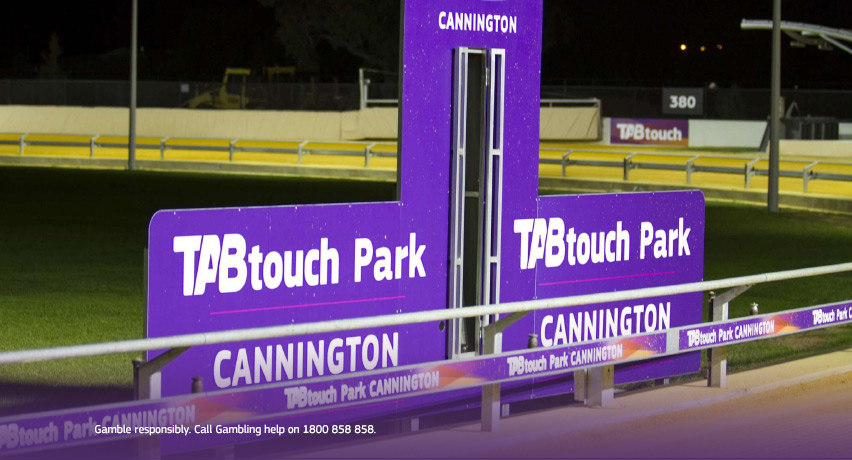 Mandurah Friday, 16th April 2021
Race 5 – No. 6 Vitalogy
Has only finished further back than 4th once in his past 10 starts. Has excuses last week from this very draw in a much tougher line up and can make amends with better luck in running.
Race 7 – No. 4 Stanga Bull
Prominent throughout from a similar draw last week when almost running down the tearaway leader, finishing 2nd in a PB of 27.63. Working up to a win and tonight could be his night.
Race 9 – No. 1 Tandem At Pace
The class runner who went close when dropping back to this company last week, finishing a narrow 2nd to multiple feature finalist Veyron Star. Takes on a line up of smart up and comers but grows another leg from this draw and looks set to remain unbeaten in red.
Each Way:
Race 4 – No. 4 Overbite
Has been racing without much luck in tougher line ups than this of late. She will appreciate the vacant draw to her inside and if she does manage to find the early lead, she will prove hard to run down over this trip.
Quaddie (Race 5 to 8):
2.3.6 / 1.3.4.8 / 2.3.4.5 / 1.2.5.7 $50 for 26.04%
Bet Now!
Bet Now!
Cannington Saturday, 17th April 2021
Race 3 – No. 5 Chimera Monelli
Has an impressive record at the trip and doesn't mind the squeeze box. Strong chaser who can do the work at both ends and will find this opposition more to his liking.
Race 6 – No. 4 Tiggerlong Tonk
Made amends for his local debut defeat when leading all the way from this very draw to qualify in 29.62. If he can get across the two directly inside him early, he should be able to wear down the spirited RIPPIN' MEMPHIS (1) and give trainer Correy Grenfell his second Perth Cup success in three years.
Race 10 – No. 8 Yarrinup Flyer
No luck from this draw on debut at Mandurah last start so best to forget he went around. Prior to that, he has only missed the placings once in four starts, finishing 4th after leading most of the way in this rug three starts ago but he will find this slightly easier and looks set to bounce back to his best.
Each Way:
Race 1 – No. 4 What's Up Marty
Should've finished much closer in his heat but found trouble a crucial stage when searching for a run. Still kicked strongly late on the line and if he manages to find open space this time around, he will be hard to hold out.
Quaddie (Race 5 to 8):
1.2.3.6 / 1.3.4.7.8 / 2.5.6 / 1.5.7 $50 for 27.77%
Trifecta – Race 2
1.3 / 1.2.3.7 / 1.2.3.5.7.8 $30 for 125%
First Four – Race 1
1.​2.​4 / 1.​2.​4.​5.​7 / 1.​2.​4.​5.​6.​7 / 1.​2.​4.​5.​6.​7 $50 for 34.72%
Bet Now!
Bet Now!
Mandurah Sunday, 18th April 2021
Race 4 – No. 4 Assertive
His only run over the trip resulted in a solid 4th in FFA company when posting a handy 17.26. Doesn't mind this draw and with improvement at box rise, he can play a big part in the finish.
Race 6 – No. 1 Fernando Fury
Led everywhere but the post when nabbed late in 22.80 on Tuesday. Comes up the red for the second time in 25 starts and should not let the opportunity go to waste.
Race 11 – No. 2 Got The Chops
Freshened up after landing his Maiden win from this very draw over the shorter 405m at the end of March. Breeding suggests he'll handle this trip and is worth supporting in his return to racing.
Each Way:
Race 5 – No. 4 Spartan Mac
Charged home from a mile back for 3rd when finishing on the heels of LIGHT THE WAY (1) at their most recent outing. Has been a while since he last tasted success but a few of his recent efforts have been encouraging.
Bet Now!
Bet Now!