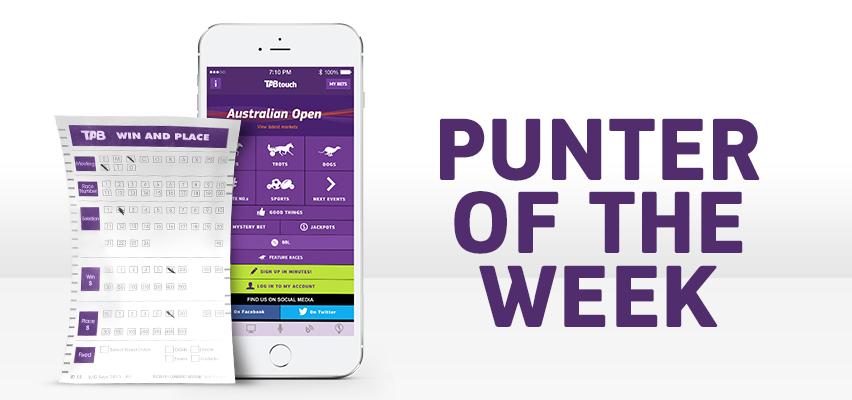 TABtouch Punter of the Week
Where do you start with a multi like this? 10 legs, four different sports and and multiple close, close calls!
It doesn't get any tighter than Leg 4 which saw the over prop cleared by the smallest of margins. And then Leg 6 (back in Australia) on Sunday afternoon, which saw the Wildcats and Kings needing overtime to split the deadlock, covering the Over +166.5 in the process (scores were locked at 77-77 at the end of regulation).
Winning Multi
New York Knicks @ Detroit Pistons
Leg 1: Detroit (Head to Head) @ $1.26
Result: Detroit Win 120-103
Cleveland Cavaliers @ Washington Wizards
Leg 2: Washington & Over 220.5 (Match Winner & Total Double) @ $2.12
Result: Washington Win 119-106
Milwaukee Bucks @ Dallas Mavericks
Leg 3: Alternate Game Total (Over +217.5) @ $1.48
Result: Milwaukee Win 122-107
Golden State Warriors @ Phoenix Suns
Leg 4: Alternate Game Total (Over +223.5) @ $1.45
Result: Golden State Win 117-107
Denver Nuggets @ Philadelphia 76ers
Leg 5: Alternate Game Total (Over +222.5) @ $1.46
Result: Philadelphia Win 117-110
Perth Wildcats vs Sydney Kings
Leg 6: Total Game Score (Over +166.5) @ $1.85
Result: Perth Win 95-86
Huddersfield Town vs Arsenal
Leg 7: Arsenal & Over 1.5 Goals (Match Winner & 1.5 Total Double) @ $1.86
Result: Arsenal Win 2-1
Fulham vs Manchester United
Leg 8: Manchester United (Draw No Bet) @ $1.23
Result: Manchester United Win 3-0
Scotland vs Ireland (Six Nations Rugby)
Leg 9: Ireland (Head to Head) @ $1.42
Result: Ireland Win 22-13
Tomas Berdych vs Filip Krajinovic (ATP Montpellier)
Leg 10: Tomas Berdych (Head to Head) @ $1.39
Result: Tomas Berdych Win 2-1
Investment
$290 with a multi price of $69.91
Paid Out
$20,275.89