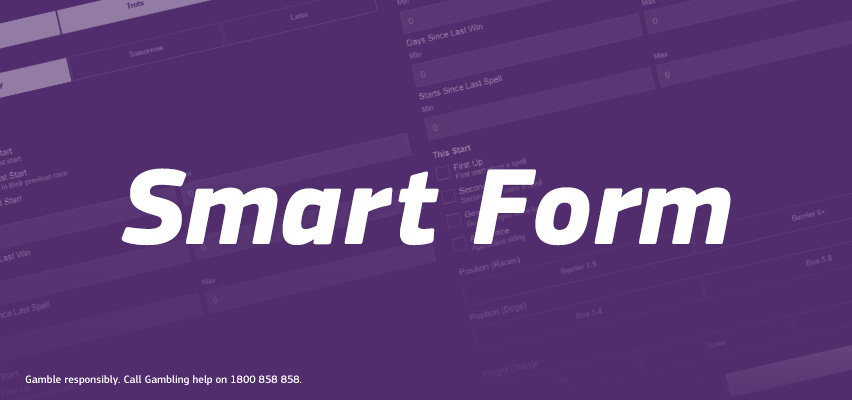 Filter the form your way with Smart Form, a new feature that makes finding specific runners easier than ever before!
Available across all three racing codes, Smart Form lets you choose from a range of form criteria and gives you a tailored list of all runners that match.
For example, if you select 'First Up' you will get a list of all runners who are in their first start back from a spell.
When you apply new elements, Smart Form automatically tailors the results to runners that match the updated criteria.
Once you are happy with your combination of criteria, hit 'Results' to review the runners that match.
Smart Form saves your personalised criteria so you can easily switch between the listed results and race pages.
If you have a preferred combination of criteria, it will stay saved on your device until you reset it, so you can come back any day with your form favourites ready and waiting.
Access Smart Form from the home screen of the TABtouch app and mobile site.