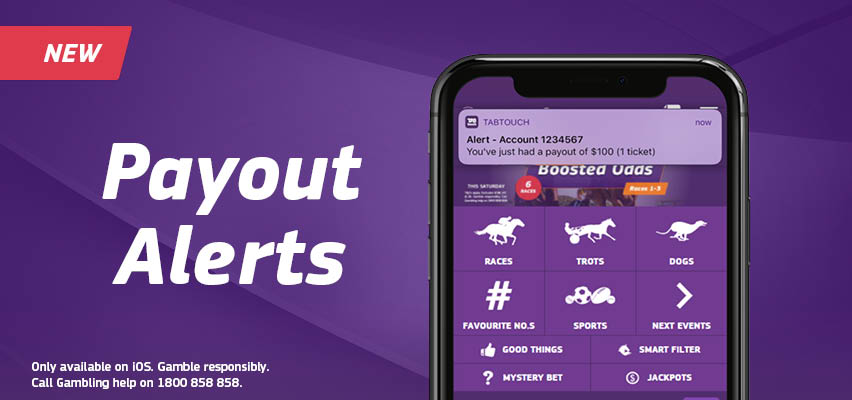 What's new?
Keep up to date with Payout Alerts! This latest feature gives you the option to receive a Push Notification whenever your account has been credited with a winning bet.
How to access?
Ensure you have the latest version of the app installed.
Enable notifications for the TABtouch app within notifications section of device settings (click here for instructions on how to do this).
Log in to your account and visit the "My Account" tab (located at the bottom of the homepage).
From the "My Account" menu, scroll down and select the "Notifications" option.
Under "General Settings", tap the toggle button next to the "Alert me when I get a payout" option.
The Payout Alerts feature is switched on when the toggle turns green.
If you are still having issues with getting notifications working for TABtouch then please contact our Customer Management Centre for assistance on 1300 36 36 88.
Available on iOS only.