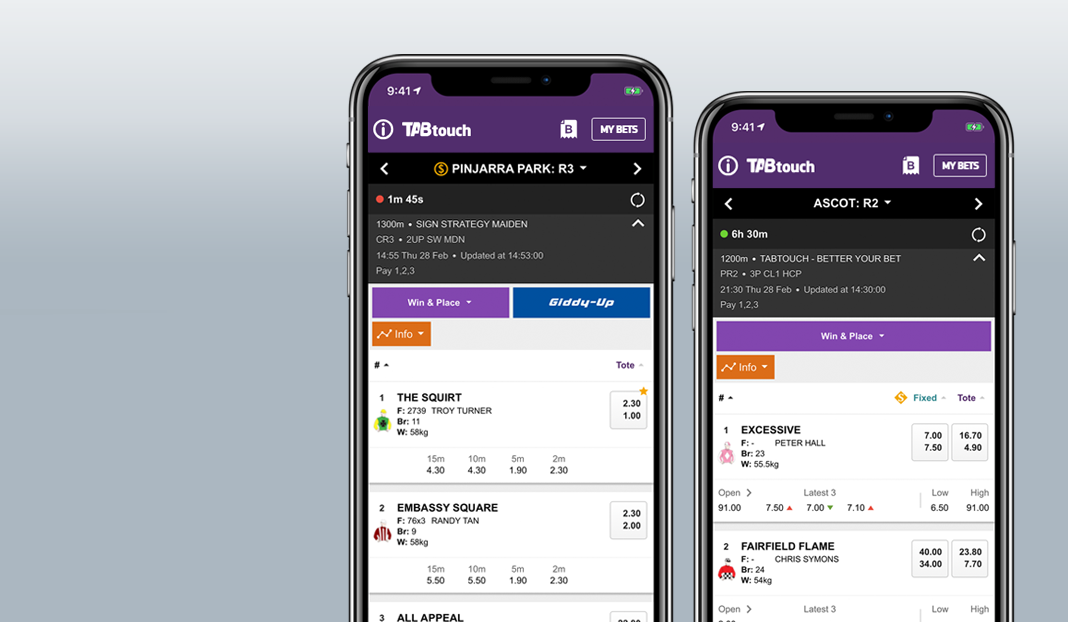 Here at the TABtouch Bettering Department we're always looking at ways to better your bet.
What's new?
Our new info menu lets you easily access information about Form & Provisional Dividends for Double and Quaddie when available.
We've unlocked even more information to help racing punters make more informed decisions when placing bets by introducing Price Fluctuations on Fixed Odds and Market Movers for Tote, an old favourite already in-store and on the web site.
Fixed Flucs reflects the opening price and the latest 3 price changes, along with the Highest and Lowest prices so far in the market.
Market Movers will show prices as at 15 minutes, 10 minute, 5 minutes and 3 minutes before the Advertised Start Time
---
Fixed Flucs & Market Movers Feedback
Any feedback you provide us on new features helps us improve your experience.
One of our team may be in touch if we need more information about your feedback.