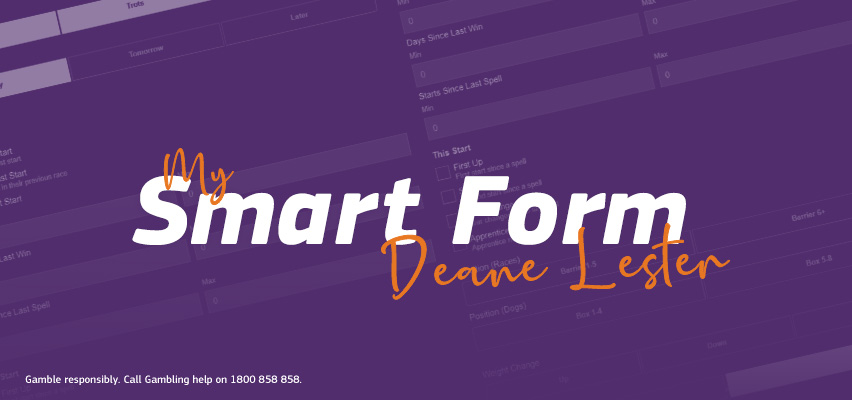 First up runners with gear changes
This Start: First Up
This Start: Gear Change
I particularly like identifying first-up runners with gear changes. In my opinion, a positive gear change (such as blinkers first time or first run as a gelding) shows intent to have a horse primed for a big fresh run.
Conversely, some gear changes such as blinkers off for a first up run may suggest that a horse may not be primed for this race.
Access Smart Form from the home screen of the TABtouch app and mobile site.