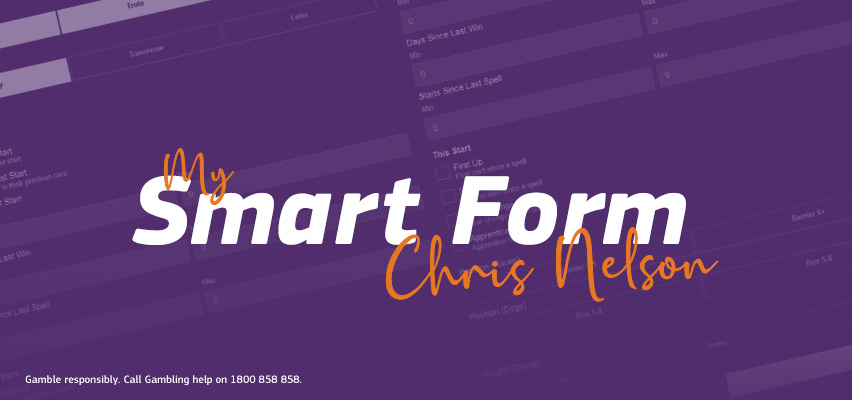 Resuming from a spell
This Start: First Up
This Start: Gear Change
This is a great way to locate all runners who are resuming from a spell, obviously the criteria can be changed to a broader range of dates.
Drilling down further there are many other options we can then include, an important one may be 'gear changes'.
Smart trainers often produce their horses first up with a gear change, for example the horse may have trialled well in blinkers & now returns to the track with them on for the first time, that's a 'flashing light.'
I'd be keeping a close eye on any positive betting moves for that runner.
---
Wet track specialists
Days Since Last Start: 0 – 50
Track/Distance Win Percentage: 100%
With many wet tracks down the eastern seaboard over the winter months we can set the track/distance win percentage to 100% & quickly find those runners who have won on the track over the distance in heavy going.
Of course you may wish to add soft as well which will bring increase the numbers, this is a great way of finding mudlarks who are going to race well on the day more times than not as they have done it successfully before.
Access Smart Form from the home screen of the TABtouch app and mobile site.