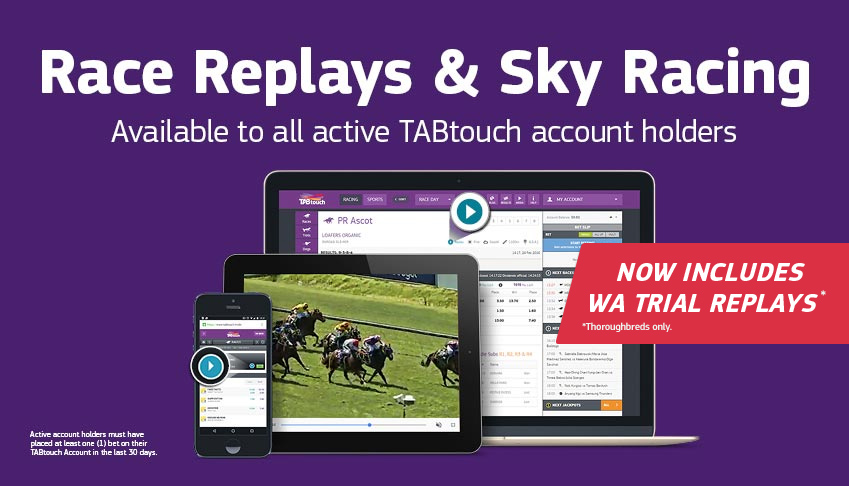 Get the most out of Racing vision on TABtouch
What Live Racing vision does TABtouch offer?
TABtouch offers a live stream of SKY 1 and SKY 2 plus UK racing on the TABtouch desktop site.
Which race and trial replays can I watch on TABtouch?
Race replays are available for all West Australian races across all three codes of Thoroughbreds, Greyhounds and Harness. You can watch the race replays just minutes after the finish or view up to 5 replays in a runners form. Trial replays are available for W.A. racing only and can be viewed from within a runners form.
Who is the eligible for access to racing vision?
Racing vision is available to any logged in active TABtouch customers, that is a customer who has placed at least 1 bet on their TABtouch account in the previous 30 days.
Can I watch on both the TABtouch desktop site and TABtouch mobile?
Yes vision is available via the TABtouch mobile apps, at tabtouch.com.au or tabtouch.mobi
What operating systems are supported for racing vision?
iOS7 and above or Android 4 and above.