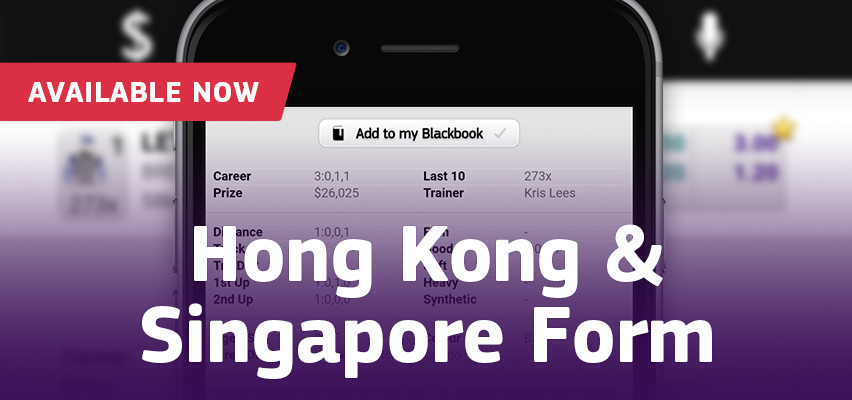 When it comes to racing, information is the key to success – that's why we've added form to Hong Kong and Singapore races!
You can find form at tabtouch.com.au, tabtouch.mobi or on the TABtouch app. Simply click on the runner of your choice for a break-down of their career performance.
With the addition of Hong Kong and Singapore racing, form is now available on the vast majority of our racing markets. Click the link below and start using form to your advantage!
View Markets