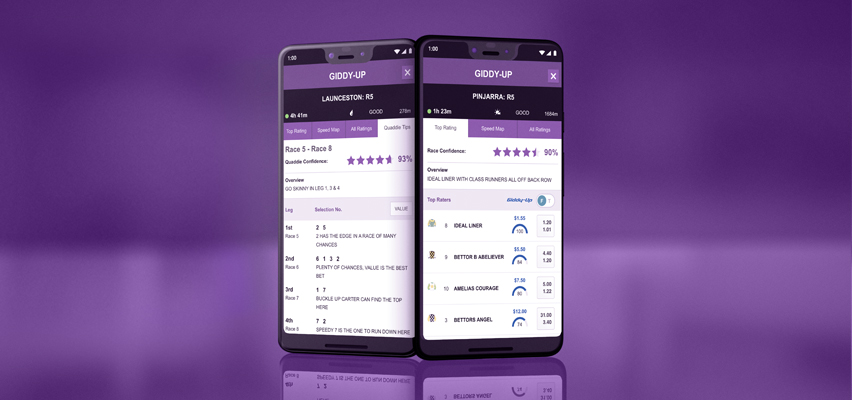 TABtouch punters have had access to expert tips and ratings from the team at Giddy-Up for some time now.
If you're not familiar with Giddy-Up, be sure to check out this video.
And now, we've made it even easier. We've added the functionality to place a bet straight from Giddy-Up, thanks to feedback from you, our loyal punters.
This means next time you want to use Giddy-Up, you won't have to remember all the runners and navigate to another page to place the bet.
However, we are still in the early stages of rolling this out. The work we have completed so far has unlocked the ability to place either a single Fixed or Tote, Win / Place bet and a recommended Quaddie.
We'd love to hear your feedback on the changes so far. Take a look at the screenshots below, and let us know your thoughts.
---
Betting from Giddy-Up Feedback
Any feedback you provide us on new features helps us improve your experience.
One of our team may be in touch if we need more information about your feedback.