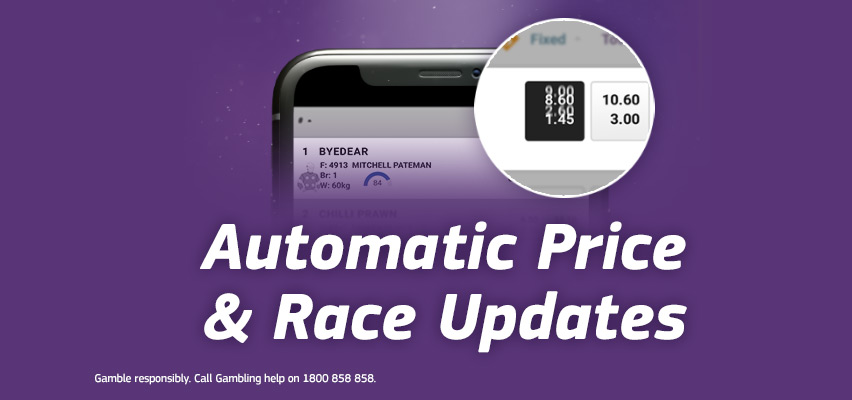 What's new?
Enjoy a better betting experience with automatic updates of price and race status on the TABtouch app and mobile.
Price Changes
You'll now see fixed and tote price changes as they happen, letting you better observe the market fluctuations and avoid potential delays in the final moments before placing a bet.
Race Status Updates
The status of an upcoming race will now be updated automatically, meaning you will no longer need to hit the refresh button to find out if a race has jumped and the market has closed.
---
Automatic Price and Race Status Update Feedback
Any feedback you provide us on new features helps us improve your experience.
One of our team may be in touch if we need more information about your feedback.